Tom McCreary, APSA, MPSA
---
September 2020 - Cannon fire
Original
About the Image(s)
Canon Fire

This was taken at a Civil War Reenactment a few years ago. It was taken with a Nikon D7200 camera, Nikon 18-300mm lens at 35mm, 1/200th second, f8, ISO 200. I cropped in some from the right to get rid of the partial soldier. I used the healing brush to get rid of the distracting area above the canon and to get rid of the part of canon and the lanyard going out of the right side of the image. I converted to B&W in Photoshop and added a tint to make it look more like an image that was taken a long time ago.
---
6 comments posted
---
---
---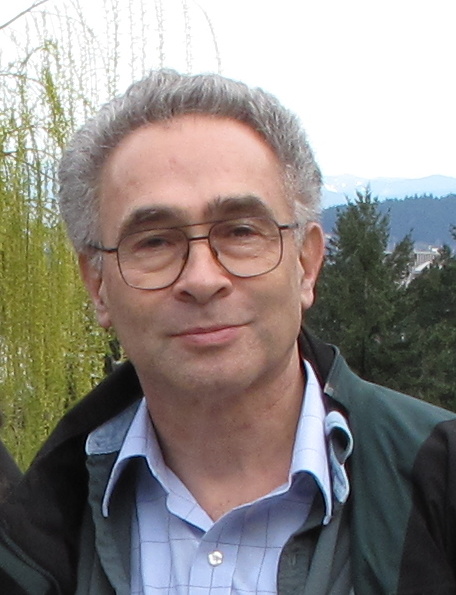 Stephen Levitas
Tom, this is instructive. I see you left lots of space to the left to show the drama of the cannon smoke. And making the cannon and reenactors 25% of the frame works just fine. The tint works great of course.
I am not sure, but perhaps the smoke could be a bit whiter. What do you think?
About the scene, although it would be an anachronism, I think those guys should be wearing modern noise-suppressing ear gear, not just sticking their fingers in their ears. &nbsp Posted: 09/01/2020 15:38:52
---
---
---
Russ Butler
Nice drama/action image. Would be nice to be able to see their faces. Perhaps a different angle. You got the smoke spot on & with the people holding the ears I can almost hear the cannon go off. Very nice creation... &nbsp Posted: 09/03/2020 18:45:52
Tom McCreary
Even though they were firing blanks, I don't think that I would want to be in front of the canon firing to get to see their faces! &nbsp Posted: 09/06/2020 12:22:16
---
---
---
Asbjørn M. Olsen
Tom, you did it again! Magically converting a somewhat ordinary photo into an excellent image. I am referring to the photo a few months ago, with the two young men and the horse.
Your panorama 16:9 crop nicely fits with the scene. Only thing, I would have preferred it a little brighter. But that's my subjective view. Your final product is very good! &nbsp
Posted: 09/06/2020 12:11:59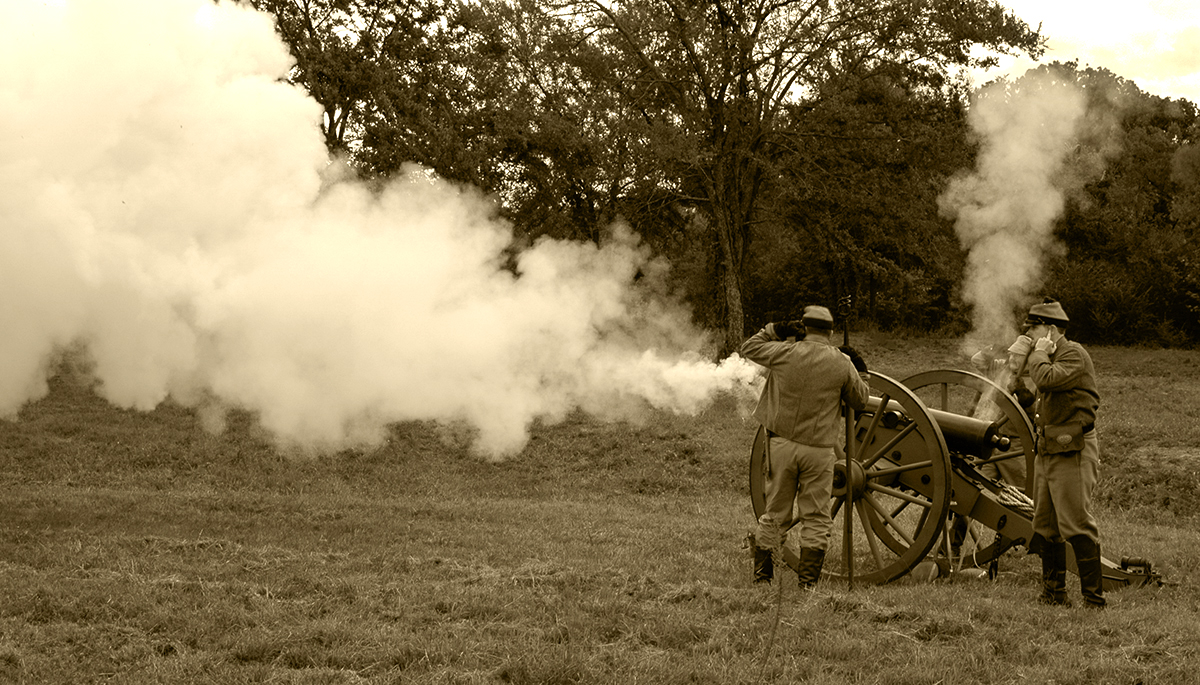 ---
---
---
Lynne Hollingsworth
Your canon shots really brings me back in time. Civil War reenactments are not only an interesting way to remember the past, but when comparing them to modern warfare, it's almost beyond comprehension soldiers fought this way.

The composition is very well done as is your crop of both the right and bottom of the image. The smoke could be a bit whiter perhaps, but not so much that it would stand out from the tint. A nice image showing action and I too can hear the canon going off. &nbsp Posted: 09/07/2020 09:43:31
---
---
---
Diana Magor
I like the way you've treated this and I think the tones are right for giving the impression of age, even though we know it can't actually be that old a photo. Good cropping and removal of distracting bits and pieces. &nbsp Posted: 09/13/2020 13:59:00
---
---
---
Please log in to post a comment