Gloria Fine
---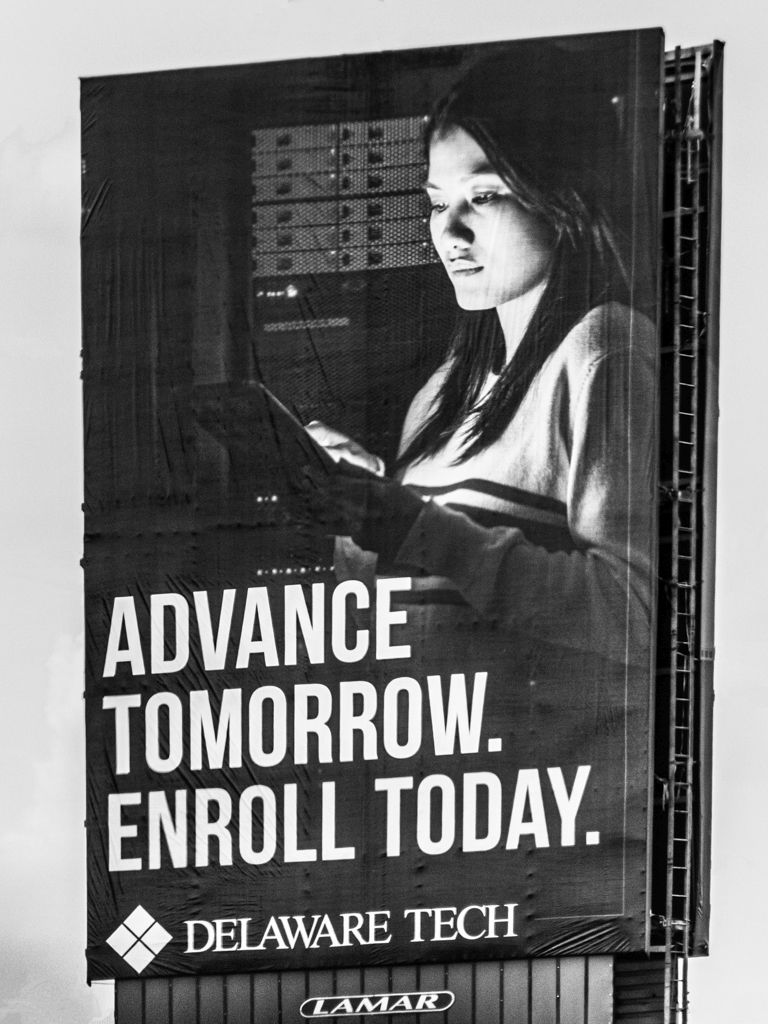 August 2020 - Advertisement on New Jersey Turnpike
Original
About the Image(s)
While traveling back to Delaware on the New Jersey Turnpike this advertisement definitely caught my eye. I think it is one of the best advertisements I have seen in a long time.

I am finding it difficult to decide which rendition I like the best. I have a feeling it might depend on the time of day and what might be happening in the atmosphere.

Looking forward to your comments.
---
6 comments posted
Diana Magor
I think I prefer the colour image as the blue in the figure and the 'enrol' stands out well and this is lost in the mono version. I don't like the extra word LAMAR at the bottom in either of them as it distracts from the strength of the main message. I know it is an advert for Delaware tech but without those words, again the message is stronger. So photographically speaking, you need to forget the advertisement for DT. &nbsp Posted: 08/06/2020 09:06:18
Gloria Fine
Thanks Diane for your comments. &nbsp Posted: 08/06/2020 09:16:48
---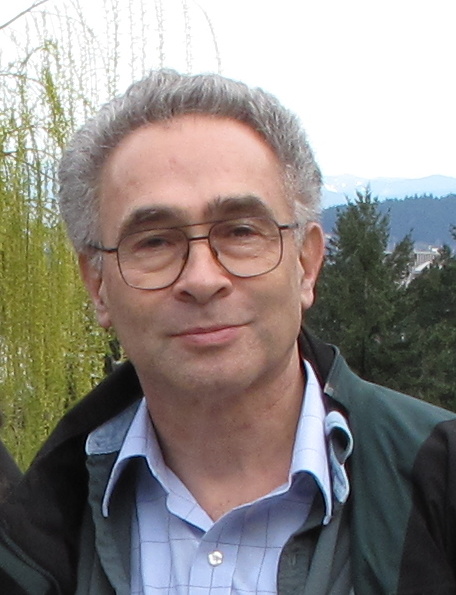 Stephen Levitas
Interesting shot. I am fascinated by advertising as an art form, both pictures and videos. On this one, a sense of scale might have helped--is that a human-size ladder running up the side? &nbsp Posted: 08/09/2020 23:33:44
Diana Magor
I assumed it was a massive advert on a hoarding since it was on the turnpike. One question, -how did Gloria stop on a turnpike? &nbsp Posted: 08/10/2020 03:21:19
Gloria Fine
Stephen and Diana:

I really do not know if that is a human size ladder on the side of the advertisement. I do know that you would not catch me climbing that ladder. It looks too high for me...

As I mentioned in the description we were in a car on the NJ Turnpike heading back to Delaware. We did not stop nor would my husband stop because, there really was no place to stop unless we had a flat tire or something like that.

Diana, I have a question for you. What is "hoarding"? &nbsp Posted: 08/10/2020 16:27:35
Gloria Fine
Stephen,
What an exciting experience! I am not a person who enjoys crowds but, I would have enjoyed being in your shoes for this crowd. You were able to get a really good clear view of the crowd. Diana talked about submitting her photo for a competition and asked for our opinion. While I find your experience and parts of your photo exciting, I think you would have to do a lot of cropping and I am not sure you could get the kind of expression that you would need to have it judged favorably. &nbsp Posted: 08/10/2020 16:40:30
---
Please log in to post a comment