Gloria Fine
---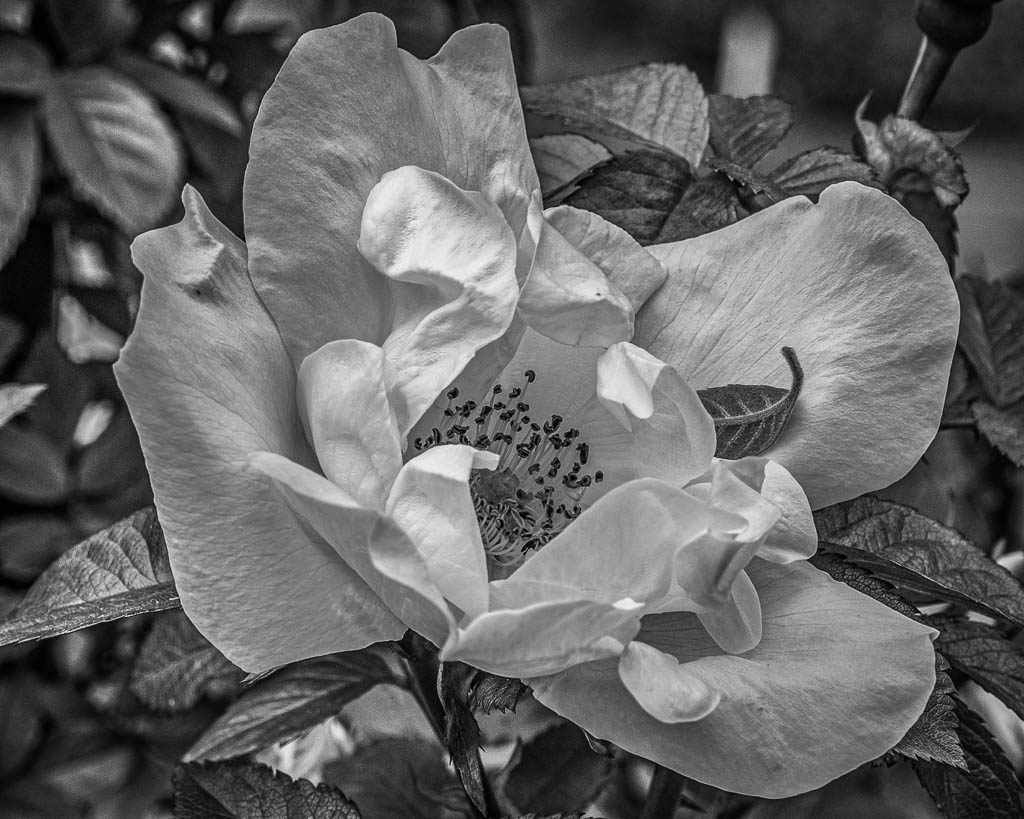 June 2020 - Jasper Crane Rose garden
Original
About the Image(s)
This rose is just one of many that are in bloom in the Jasper Crane Rose Garden next to the Brandywine River Walkway. I shot it with my Sony A6300 50mm macro lens at ISO 100, f 7.1, 1/160 second.
There is a headstone that reads "This Rose Garden was initiated and developed with the cooperation of Jasper Crane - A Good Citizen who loves flowers" . More information can be found at www.friendsofwilmingtonparks.org/jasper-crane-rose-garden/
I may be prejudiced but, I like both of the photos for different reasons. I was really trying to have the viewer feel the delicacy of the petals and clearly see the delicate center of the rose. I purposely id not remove the leaf on the rose because it is part of the story how these delicate flowers survive the elements of wind and rain. I also decided to darken the petals to show the grain in them. I used various Lightroom presets.

---
This round's discussion is now closed!
11 comments posted
Asbjørn M. Olsen
Hi Gloria - beautiful rose, and a nice close up shot. But for me, I think I would have kept the colors, and tried to push the contrast between yellow in the center, and all the white. I think it was a good idea to leave the leaf there. &nbsp Posted: 06/03/2020 15:52:52
Gloria Fine
Asborn,
Welcome to the Group! Thanks so much for your suggestions.
Gloria &nbsp Posted: 06/07/2020 07:44:16
---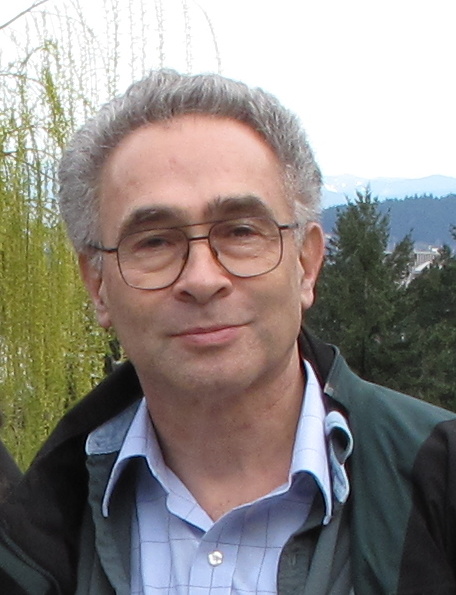 Stephen Levitas
You have very good depth of field with your macro lens at f 7.1. The result is very good looking. I also like the leaf you left in place.
Minor suggestions: maybe a bit lighter in the dark areas and a bit darker in the light areas. I used Photoshop Elements to do an overall "lighten shadows" and "darken highlights," but I introduced a halo around the edges of some leaves--I don't know what to do about that.
Another thought, maybe remove the stem in the upper right and a blurred light background object. &nbsp
Posted: 06/06/2020 10:12:50
Gloria Fine
Thanks Stephen for your suggestions.

I used to use Adobe Photoshop Elements and really liked it but, Lightroom came out and I switched to Lightroom and haven't looked back. I am finding that I need to brush up and expand my use of Photoshop learning the areas like masking which Lightroom is only at the very beginning stages of developing. I also am going to take advantage of Tim Grey's Learning Series of Black and White that starts this week for the month of June.

Gloria &nbsp Posted: 06/07/2020 07:52:09
---
Lynne Hollingsworth
This is a nice rose shot. The petals have a translucent quality and you captured depth. Leaving the leaf on the petal was a good choice. I do find the background a distraction as it's busy. I can't help but play, so I took took your image, masked it in photoshop, and darkened the background. I also cropped a bit tighter.
&nbsp
Posted: 06/06/2020 11:47:25
Gloria Fine
Lynne --

I love what you did.

I just commented to Stephen before I read your suggestion that I need to "brush up and expand my use of Photoshop learning the areas like masking..."

Thanks so much,

Gloria &nbsp Posted: 06/07/2020 07:57:15
---
Diana Magor
I like the alterations done by Lynne. I thought the top right was very distracting so this newer version is much better. I am not sure the tighter crop is needed if the background is much darker. Interesting that we both went for flowers+is this what lockdown has forced us into doing and we've realised that flowers are actually good subjects. I like the leaf -usually people add droplets of water but this leaf looks good. I do prefer the mono to the colour version which is too busy with the jumbled leaves. I also think Steve's increased contrast helps, although you need to be careful not to lose the delicacy. &nbsp Posted: 06/07/2020 05:36:31
---
Gloria Fine
Thanks Diana for your suggestions.

My emphasis on flowers comes about because it is the time of year when flowers and trees are in bloom and the wonderful memories I have of growing up with a rose garden in my back yard because my mother loved roses. I also had two wonderful relatives named "Rose"!

Truth be told I did not notice the upper right hand corner the way it was until after I submitted it and when I saw it I couldn't believe I didn't see it. I thought of asking about resubmitting but I decided to leave it ...

&nbsp Posted: 06/07/2020 08:12:23
Diana Magor
I have just found Brandywine on a map showing the park.
I was looking for an address in Wilmington to check the postcode &nbsp Posted: 06/13/2020 13:58:59
---
Tom McCreary
Excellent exposure to leave all the detail in the pedals. The color has really delicate shades. The monochrome is also good. I do like what Lynne did with the image. I would have removed the leaf. My eye keeps looking at both the center of the flower and the leaf. &nbsp Posted: 06/13/2020 13:58:04
---
Jennifer Doerrie
This is a nicely captured image of a rose. The beautiful details in the petals lend themselves well to monochrome. I agree with the suggestions to darken the background. The halo effect Stephen mentions usually occurs when I try to darken backgrounds or selected areas with the adjustment slides for shadows and highlights if I make more than the smallest adjustment. There are several tutorials and videos online about how to remove and avoid these halos, but I've not explored them enough to have a favorite. I wish I found the editing process even a fraction as interesting as taking the photo, but I fear I'm not a very patient digital photo editor. &nbsp Posted: 06/29/2020 00:25:51
---