Gloria Fine
---
May 2020 - New bloom on orchid
Original
About the Image(s)
This photo was taken with my 30mm macro lens on my Sony A6300 camera. ISO 1600 at f 8.0 1/200 sec.
---
This round's discussion is now closed!
17 comments posted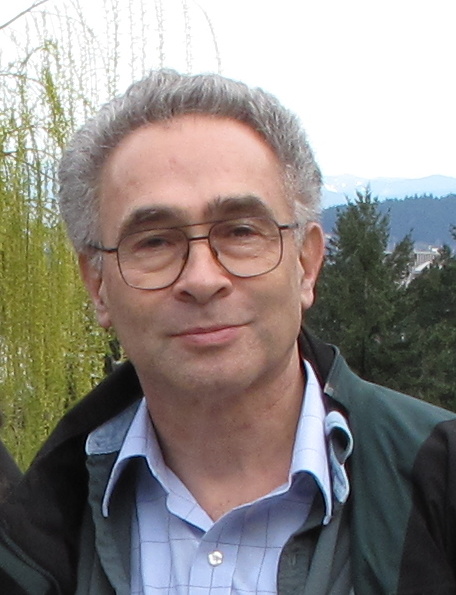 Stephen Levitas
Nicely done. I see a single drop of water that shows up better in the monochrome that in the color.
On the other hand, that pale yellow in the color version is very beautifully delicate. I asked this about Jennifer's image this month: is it possible to apply a color filter in post-processing that brings that yellow across as a bit darker? &nbsp Posted: 05/05/2020 08:22:38
---
Gloria Fine
Stephen,
Thanks.
I am fairly new at macro so honestly, I am going to have to try it out and see. As I told friends of mine on Facebook last night I have one orchid plant that is in bloom now and every time a new flower blossoms I am out with my camera. I might even try it find out an answer today. I used a 30mm lens for this photo. I have two other lenses - 50 and 100mm so when I use them I will look into your question. Have to go do something else now otherwise I would get into a whole discussion about the pros and cons of yellow coming across as a bit darker. Have a great day! &nbsp Posted: 05/05/2020 08:34:20
---
Tom McCreary
I think that your straight on, centered composition is effective. You monochrome conversion is good. It looks to me that you are having a depth of field issue, which is common in macro photography. I would stick with your 30mm lens, but use a smaller lens opening to get more depth of field. The reason to use a longer lens for macro is to be further from you subject, like an animal that would move. The longer lens will have less depth of field. &nbsp Posted: 05/05/2020 16:13:19
---
Diana Magor
I think this lacks contrast and begs to be cropped in more tightly, so I did both and I think it has more impact. I accept it is a delicate flower but I still think it needs more oomph. I first of all adjusted the mono one with curves to increase the contrast and cropped it. then I tried going back to the original colour and enhanced the yellow followed by a very small curves change and a crop, but I don't like this as much as the changed mono one. Do you think i have improved it at all? &nbsp
Posted: 05/18/2020 11:26:34
Gloria Fine
I really like this one. Thanks for showing me what you meant. I really need some instruction in how to bring someone else's work onto my computer. &nbsp Posted: 05/18/2020 11:33:56
Diana Magor
It is easy for me as I download all the images onto my computer so I can then go back to them and play in Ps. However, if you click on the small image it will open on your screen and then you should be able to right click and 'save as' to your computer and then you can open in Ps and play. &nbsp Posted: 05/18/2020 12:03:13
Gloria Fine
Thanks -- I sent it to Lightroom-- we'll see if this works. &nbsp Posted: 05/18/2020 12:42:10
---
Gloria Fine
Diana:
Thanks for trying. Honestly, on my screen it looks cloudy. I have been taking advantage of a lot of "Zoom" photography classes and have made some major changes with Lightroom Classic and continue to focus on Macro and Editing so hopefully we'll see some changes ... Thanks again. &nbsp Posted: 05/18/2020 11:39:43
Diana Magor
I agree it doesn't work as well but I was trying what Stephen suggested. &nbsp Posted: 05/18/2020 12:04:30
---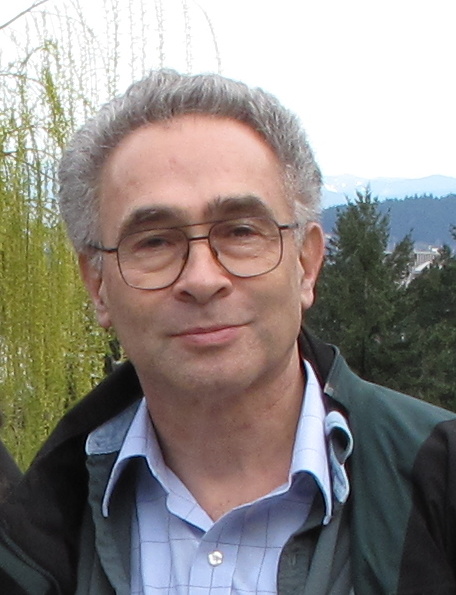 Stephen Levitas
Right, thanks for giving it a try, Diana. I agree that separating the yellow does not work. Gloria's original b/w and your earlier suggestion really work. &nbsp Posted: 05/18/2020 23:17:15
---
Jennifer Doerrie
I like how you've gotten in tight on this orchid blossom and not tried to include the whole thing. Diana's suggestions about cropping and adding contrast help bring out the intricacies of the blossom even more, I think. This almost looks like a mirror image, although I realize it is not. Interesting. I meant to ask about your light source. Was this taken using window light or something else? &nbsp Posted: 05/19/2020 23:42:27
Gloria Fine
Jennifer,

I haven't had a chance to look at it closely as I have had some issues with my computer. I believe that it is mostly window light. I may have used focused lighting in addition to the window light. I am fairly new to macro and definitely new to our move from Florida to Delaware where we now live in a high rise but it has lots of light in certain rooms because of floor to ceiling balcony windows. I do have a small light source-- I will send you more information tomorrow.

Thanks for your comments.
&nbsp Posted: 05/20/2020 20:58:51
Gloria Fine
Good morning:
Bolt is the additional light source that I may have used. It is a very light flash/light addition that is attached to the camera. I think I bought it through B&H. I really like it. &nbsp Posted: 05/21/2020 08:19:25
Jennifer Doerrie
Thanks for the information. As mentioned, I struggle with lighting and tend to take photos mostly outdoors as a result. I'll have to look into the Bolt lights. &nbsp Posted: 05/22/2020 02:13:37
---
Lynne Hollingsworth
Gloria - I couldn't help but play with your orchid. What do you think of the changes? The one thing I would have done prior to taking the image would be to take a pencil point, paper clip...something small, and pull the tendril out on the left side of the flower's lip. You won't hurt it if done gently. Orchids are tough.
I took the image, did a resharpen in Nik software, cropped a little bit, and added some dark edges to pull the eye to center. I've heard some don't agree with the various vignette methods, but sometimes it can enhance in my opinion. &nbsp
Posted: 05/20/2020 20:14:56
Gloria Fine
Lynne,

Wow, I love the changes that you made. As I just said to Jennifer, I am fairly new to macro and to our new home in Delaware so I am very receptive to listening and learning from those that have had more experience than me. &nbsp Posted: 05/20/2020 20:57:44
---