Michael Duke, QPSA
---
August 2019 - Untitled
Original
About the Image(s)
This was one from my travels to Dorset and this guy was sitting at the entrance to Lulworth Cove. I have a feeling that it is better to leave it on colour, but am willing to be guided on suggestions of improvements in monochrome - other than to black out the background.
---
8 comments posted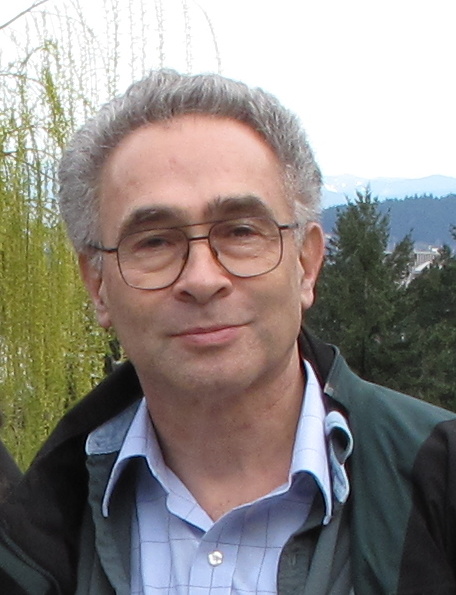 Stephen Levitas
Oh no, I like the background. I think your man is too bright, however. &nbsp Posted: 08/07/2019 20:00:32
---
Gloria Fine
I agree with Stephen. He looks like a real character -- I would try and darken his hat, beard and pants. His shoe laces fit in perfectly. &nbsp Posted: 08/09/2019 15:51:57
---
Michael Duke
Stephen and Gloria - you are both TOTALLY CORRECT. I am glad Stephen that you like the background. I will start again with a view to making the guy stand out from the background without being so bright. Thanks both of you &nbsp Posted: 08/09/2019 19:26:31
---
Diana Magor
I have also been to Lulworth and Chris the shell man is always there! In fact I have photos of him which I have used in PJ competitions. When you take a photo of him, he also takes one of you. I attach the hands I've used and also one of the shells that he paints. They are 5 or 6 pounds each.
I think I agree that the background is essential and that you need to darken it so he stands out more. At the moment my eye is drawn to the legs and boots and his hat and I think I need to focus more on his hands and what he is doing. &nbsp
Posted: 08/10/2019 09:01:43
---
Diana Magor
---
Michael Duke
Diana - you are correct when dealing with either colour or mono. As this is the mono group, I didn't bother with altering the colour one - just the mono. However, Stephen is totally correct in saying that he is too bright. Stephen - I simply went a little too far in differentiating between the guy and the background and I will get back to work in making the difference more subtle. &nbsp Posted: 08/10/2019 09:17:29
---
Tom McCreary
You need the background to show what is going on. I agree with the above that the man is too bright. I like the monochrome, because it simplifies his very busy pants and the shells around him -- they draw the eye in color, but not in mono. &nbsp Posted: 08/10/2019 15:13:49
---
Lynne Hollingsworth
I think this is a great image and agree with the prior comments. Darkening the background and bringing down the brightness on the shell man's shirt, beard and pants would be something I would try. I might also bump up the contrast just a bit. &nbsp Posted: 08/10/2019 17:23:50
---
Please log in to post a comment