Nick Delany, QPSA
---
March 2023 - The Lace & the Beach
About the Image(s)
On a winter walk down the beach and my wife stopped to photograph the Queen Anne Lace plants that grow along the shore on Vancouver Island BC. I choose to compose a more "environment" shot to include driftwood, people & nearby islands.
Equipment: Leica Q2 Monochrome Summilux 28mm f/1,7 lens
Metadata : ISO200, 1/320s, f/11 Spot metering
Processing : Adjusted Exposure & HDR in Capture One. In CEP5 I added Grain, Darken/Lighten, dynamic Pro Contrast and a frame. Back in Capture One I placed a highlight behind the people and slightly lighted the upper sky.

---
This round's discussion is now closed!
4 comments posted
---
---
---
Ian Chantler
Hi Nick
I love the angle you have taken the image from making the flowers silhouette against the sky,lovely out of focus background adds prominence to the main subject,the driftwood adds interest with the shapes but does not overpower, the 2 people do catch my eye slightly but you have achieved what you set out to do,well done. &nbsp Posted: 03/12/2023 11:20:21
---
---
---
Ella Schreiber
Hi Nick: I like your composition very much. The queen Anne lace with the two people between the stems is really a plus. I also like the frame treatment you give to the image. &nbsp Posted: 03/13/2023 21:06:18
---
---
---
Peter Clark
Nick - Well thought out and composed image with great depth. The textures in the sky and water work together to enhance the image. I have no issues with the inclusion of the people -in silhouette they blend into the image without being distracting. &nbsp Posted: 03/15/2023 04:47:31
---
---
---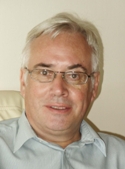 John Gilkerson
Nick, I just love this image.
I often to photograph similar plants against the sky but I never find a backdrop like the one here.
Great stuff! &nbsp Posted: 03/15/2023 06:07:25
---
---
---