Peter Clark, APSA, GMPSA, EFIAP/p, FRPS
---
April 2021 - Angelica in Snow
About the Image(s)
My contribution to the minimalist trend! Captured in a snow bank alongside the road somewhere in Iceland back in January 2018.

Captured on an Olympus OMD E-M1 with the Lumix 35-100mm f2.8 lens set at 100mm (35mm equivalent 200mm), f5.6, 1/250 sec, +0.5 EV, ISO 400.

Processed initially in colour in CS 6 with a CEP 4 Detail Extractor layer at reduced opacity and a single unmasked Curves layer. Converted to monochrome using a B&W adjustment layer and cropped. As usual this jpeg was sharpened using the High Pass filter in Soft Light mode and sharpening halos removed where necessary.
---
7 comments posted
---
---
---
Michael Nath
A nice high key image Peter with the plant silhouette framed by the slightly darker curve in the snow. Technically very well done but minimalism, even as well done as this, does not appeal to me. &nbsp Posted: 04/07/2021 17:11:17
---
---
---
Ella Schreiber
HI Peter: Sometimes, less IS more. I like that you were able to spot these three dandelion looking weeds popping up out of the snow. To my eye, this image conveys the feeling of desolation and cold, but signs of life popping up out of the snow. Nicely done. &nbsp Posted: 04/08/2021 06:48:50
---
---
---
Ed Ries
Hello Peter. A very pleasing study. Nice maintenance of tonalities in the snow. It looks cold and lonely. I like the image. &nbsp Posted: 04/09/2021 14:51:41
---
---
---
Paul Roth
I like it Peter. The treatment of the clouds is a well excellent. &nbsp Posted: 04/11/2021 08:03:02
Peter Clark
Thanks Paul, but the 'clouds' are actually a snow bank! &nbsp Posted: 04/12/2021 05:36:43
---
---
---
Ian Chantler
Hi Peter
Normally a shot like this would not over appeal to me but I love the way the mid ground has that slightly darker tonal range through it that adds contrast and interest to it for me,as well as viewing this from directly in front of the screen I have viewed it from about 6 feet away and that midground really makes the plant stand and adds depth to the image if you pardon the pun its grown on me. &nbsp Posted: 04/12/2021 16:48:49
---
---
---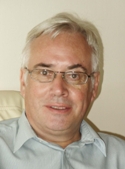 John Gilkerson
Quite a departure for you Peter.
But the usual magic also works with minimalism. &nbsp Posted: 04/14/2021 15:02:28
---
---
---
Please log in to post a comment