John Gilkerson, MPSA
---
April 2021 - Tree Branches and Sky
About the Image(s)
A fairly recent image made December 20th again 5 minutes from home.

Sony HX90V ISO80 23.11mm (35mm equivalent 135mm) 1/320 f18

I am always intrigued by trees against the sky.
So while wandering around looking for images suitable for monochrome, I made this example.

Converted to mono in SEP2 with the High Structure (smooth) preset.
---
8 comments posted
---
---
---
Peter Clark
John - I have to be honest and say that the image does not have a strong appeal to me, but if it pleases you then you have succeeded! One of the distractions which I could not but fail to notice are the halos around each branch. &nbsp Posted: 04/07/2021 09:27:00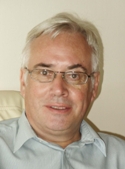 John Gilkerson
Yes, the halos a a bit of a disaster!
I had not noticed them. &nbsp Posted: 04/14/2021 14:59:32
---
---
---
Michael Nath
Interesting silhouette but, to me , is lacking a center of interest - the tree branch and the sky are to evenly balanced. The image needs another element of some kind. &nbsp Posted: 04/07/2021 17:07:33
---
---
---
Ella Schreiber
HI John: I da no...To my eye, I think if you would have pulled back a bit to include both branches against the sky, there might be a bit more interest? Perhaps more contract in the sky might help as well. Agree with Peter's comments regarding the dreaded halos. &nbsp Posted: 04/08/2021 06:56:35
---
---
---
Ed Ries
I also like bare trees in silhouette against the sky. In this instance I may have also try a version with more tree and greater contrast in the sky. I have had similar halo problems with similar images. &nbsp Posted: 04/09/2021 14:56:38
---
---
---
Paul Roth
Hi John, I would have to agree with the others on this one. &nbsp Posted: 04/11/2021 08:01:17
---
---
---
Ian Chantler
Hi John
I also love silhouettes I do find this a little unbalanced I was wondering if you cropped it in from the right to just short of the last branch losing that dead space may just strengthen the image and the sky would still be visible through the branches. &nbsp Posted: 04/11/2021 14:38:51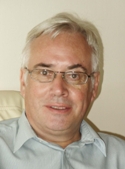 John Gilkerson
Sometimes negative space works, sometimes it fails......... &nbsp Posted: 04/14/2021 15:01:14
---
---
---
Please log in to post a comment