John Gilkerson, MPSA
---
November 2020 - Minimalism
About the Image(s)
The original image was inspired by Freeman Patterson who has made images using a glass paaperweight.
This image was also made using a hemispherical glass paperweight.
My idea was to attempt to create the illusion of an unknown planet.
Whether that has been achieved, this is now trying to be a minimalist image.

Image made May 16th at home.
Sony A900 with Minolta 100mm macro lens. 0.8 second at f4.5.

Cropped slightly and resized in Affinity Photo.
Converted to mono in Silver Efex using the Full Contrast and Structure preset.
Tidied up in Affinity Photo.
---
This round's discussion is now closed!
10 comments posted
---
---
---
Michael Nath
Interesting image of an abstract creation. There is a line for the eye to follow but, for me, it does not reach an obvious point of interest. The background does not contain any cosmological information to produce a planetary object for me. Maybe clone a secondary ring from the edge of the glass paperweight to suggest a planet? &nbsp
Posted: 11/06/2020 11:41:47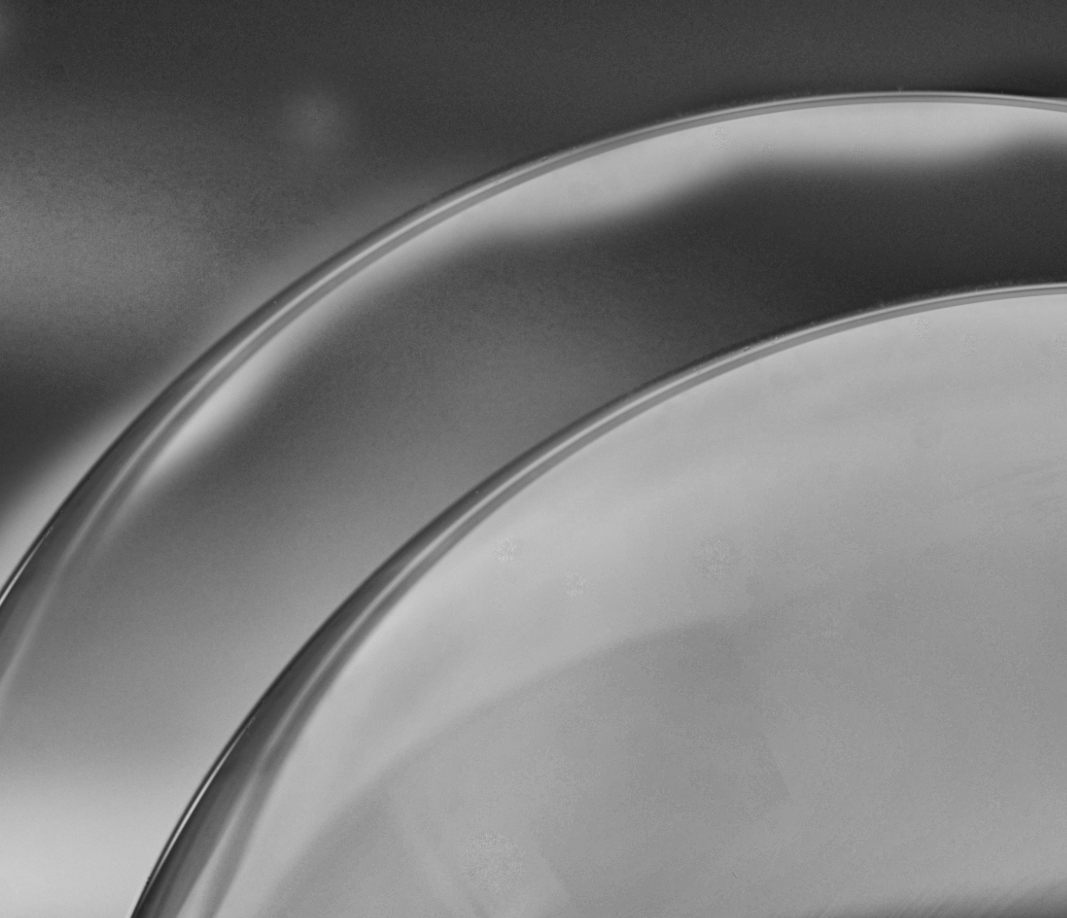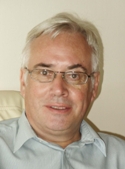 John Gilkerson
I knew this image would be somewhat controversial which is one of the reasons for using it!
I do agree that there is no planetary information but who says that there is not a planet like this out there somewhere? &nbsp Posted: 11/14/2020 02:36:48
---
---
---
Ella Schreiber
Hi John: An interesting minimal image with a shape that leads me into the image and right out again. The background appears to have a bit of noise. The shape has some interest, but my eye keeps looking for a subject or focal point to explore. &nbsp Posted: 11/06/2020 13:55:16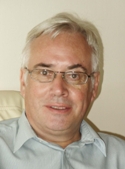 John Gilkerson
Noted! &nbsp Posted: 11/14/2020 02:37:27
---
---
---
Ian Chantler
Hi John
You have reached your target audience because I can't name the planet,seriously lockdown has created great limitations on photographers around the world so finding things to experiment with in the house and garden is a great idea don't ask me what but there is something appealing to me about the sheer simplicity of this image there are varying shades on both sides of the semi circle I do like Michaels idea keep experimenting John this is how we learn and discover new aspects of photography. &nbsp Posted: 11/12/2020 13:31:45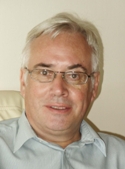 John Gilkerson
Agreed. I shall certainly continue to seek out odd subjects.
The hit rate is always low for weird stuff but, as long as I use digital, that does not matter. However, mono film will also be used to some extent! &nbsp Posted: 11/14/2020 02:39:36
---
---
---
Ed Ries
Hello John. A very imaginative experiment. In an image such as this I enjoy the simple shape and the various tones of gray and how they all interact. There is a streak of lightness in the upper right corner that I might have cloned out as being a little distracting. Keep experimenting and sharing your creations. &nbsp Posted: 11/12/2020 14:05:04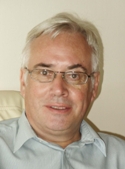 John Gilkerson
Thanks for that.
I shall certainly continue with such images. &nbsp Posted: 11/14/2020 02:40:14
---
---
---
Peter Clark
John - in my eyes a simple yet very effective image which exemplifies the basics of shape and form, tone and texture It is a very calming image - just what we need at this time, The planetary association was not forefront in my mind when I first saw the image - just a pure abstract which I like very much.

The noise in the background noted above is not that intrusive, but can be dealt with on a masked de noise layer or by simply blurring. Ed's suggestion re. cloning out the light patch in the top right hand corner is spot on although it hardly drags the eye. &nbsp Posted: 11/14/2020 03:16:33
---
---
---
Paul Roth
An interesting image John. I as well, didn't make the planetary association. Nevertheless, an interesting image, well handled. I didn find the noise an issue. &nbsp Posted: 11/16/2020 18:12:45
---
---
---