Ella Schreiber, QPSA, APSA
---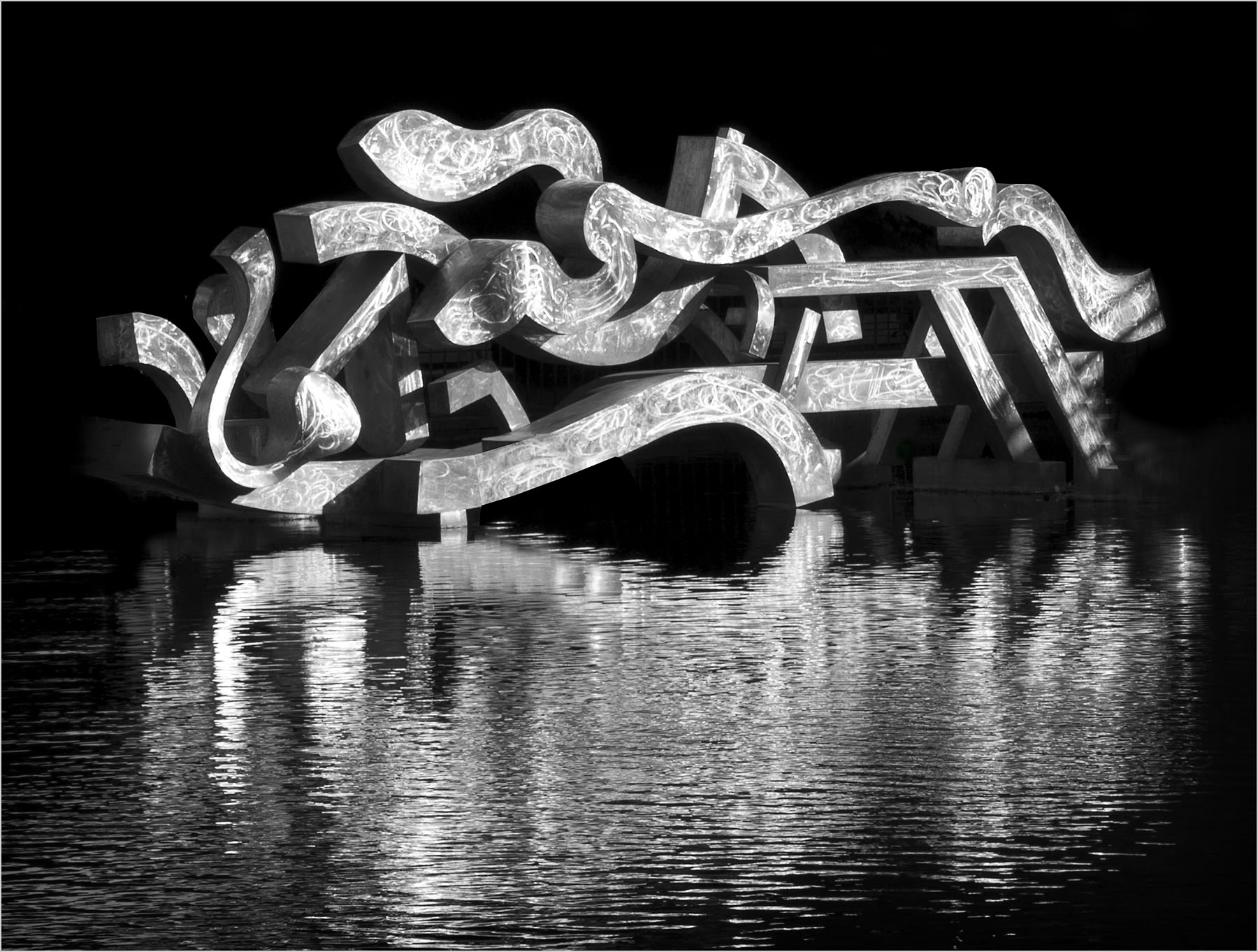 November 2020 - Sculpture
About the Image(s)
Digging into my files, I came across this piece of art work that caught my eye while in Spokane during the PSA conference in 2019. It was located in the river and under a bridge with the light seeming to hit it making interesting reflections in the water. Shot with a CS camera, 18-400 lens @ 88 mm, 1/100, F 16, ISO 125. In post camera processing, I darkened the background to remove distracting elements, sharpened the image with high pass, added a vignette, and a 3 pix grey stroke and called it done.
---
This round's discussion is now closed!
11 comments posted
---
---
---
Michael Nath
It is always interesting to me on how people can photograph an existing piece of art and create a separate and equally viable piece of art. Very well done Ella. The stationary art reflecting in the moving water enhances the image via an unusual use of contrast. I like it. &nbsp Posted: 11/06/2020 12:07:39
Ella Schreiber
Michael - thanks for your feedback &nbsp Posted: 11/08/2020 06:42:06
---
---
---
Ed Ries
Hello Ella. Well done. I like the contrast between the stationary sculpture and its moving image in the reflection. An interesting juxtaposition and contrast, an object both stationary and in motion. &nbsp Posted: 11/12/2020 14:45:49
Ella Schreiber
Ed - thank you for your feedback. &nbsp Posted: 11/14/2020 05:27:42
---
---
---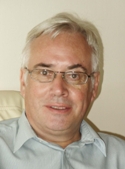 John Gilkerson
Ella you have found a very interesting subject and you have used that to produce a wonderful image.
I am sure that 99% of all images made of this subject are merely record shots.
You have risen far far above that level!
Perfect composition and perfectly apt processing. &nbsp Posted: 11/14/2020 02:55:36
Ella Schreiber
John, thank you for your kind remarks. &nbsp Posted: 11/14/2020 05:28:19
---
---
---
Peter Clark
Ella - an interesting and very complex sculpture - one wonders what was in the sculptors mind and the story, if any, behind the design.
I agree with John that in processing you have lifted the image from record to pictorial status.
The application of Nik CEP 4 Detail Extractor adds a little more to the image in my book. &nbsp
Posted: 11/14/2020 03:55:56
Ella Schreiber
Hi Peter- thank you for using your detail extractor. it really enhances the fine details on the design. Thanks again &nbsp Posted: 11/14/2020 05:30:14
---
---
---
Ian Chantler
Hi Ella
This is one of those sculptures I am sure if it was on dry land you could walk round it and find some very interesting angles besides this one but with its location I would image that was impossible you know I love shapes in pictures so this really appeals to me the darkening of the background has really allowed us to enjoy the flow of the installation,there is great detail in the shadows as well where it needs to
be.My
only observation would be to just tone the highlights down a touch as they are a little bright on my monitor.
But a lovely shape image well seen and very well recorded. &nbsp
Posted: 11/17/2020 14:14:34
Ella Schreiber
Hi Ian... thanks for your feedback ... will try to tone things down a bit. &nbsp Posted: 11/17/2020 14:22:00
---
---
---
Paul Roth
Hi Ella, I must agree with the comments above. A very interesting image, well done. &nbsp Posted: 11/20/2020 12:46:08
---
---
---