Ed Ries
---
October 2020 - North Face of Eiger, Switzerland
About the Image(s)
My October 2020 submission: North Face of Eiger, Switzerland.

technical: Canon PowerShot G9 Mark II; 20.5 mm, 1/200; f6.3;ISO 250.

Image initially processed Nik CEP 4 using Pro Contrast. Converted to B&W using Nik SEP with the application of a simulated red filter. Final minor adjustment made using luminosity masks. Sharpened with High pass filter and a 3 pixel white stroke added to delineate the bounds of the image. Original made on a train down the mountain glacier to the Swiss town of Grindenwald .
---
8 comments posted
---
---
---
Michael Nath
Mt. Eiger is an impressive monolith of granite Ed, and this image stands out equally well. The sharpness of focus and the contrast of tones in the rock really stand out. &nbsp Posted: 10/05/2020 14:52:16
Ed Ries
Thank you for your observation and comment. &nbsp Posted: 10/05/2020 15:40:10
---
---
---
Ella Schreiber
Hi Ed: WoW what a hunk of rock! Tack sharp and, nice clouds to boot... Very nice! My only suggestion would be to correct the sharpening halo where the Eiger meets the white cloud near the top of the image. &nbsp Posted: 10/07/2020 15:45:04
Ed Ries
Thanks Ella. I didn't see that. &nbsp Posted: 10/09/2020 10:38:02
---
---
---
Paul Roth
I echo Ella's comments, "what a hunk of rock." Very well processed Ed. I would correct the sharpening halos as Ella mentioned. It a shame that there wasn't any snow on the mountain! &nbsp Posted: 10/09/2020 14:05:52
Ed Ries
Those white areas on the face are traces of snow. it was early September. &nbsp Posted: 10/09/2020 18:58:37
---
---
---
Peter Clark
Ed - I echo the comments above - a very dramatic lump of rock! I think I would prefer to see a wider view putting the mountain into the context of the surrounding landscape. &nbsp Posted: 10/10/2020 06:04:44
---
---
---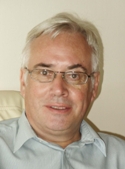 John Gilkerson
Ed, that is certainly some rock!
Lovely detail in the mountain and a very good sky.

I must agree with others about the halos. &nbsp Posted: 10/16/2020 02:24:26
---
---
---
Please log in to post a comment