John Gilkerson, MPSA
---
October 2020 - La Palma San Bartolome
About the Image(s)
Still being unwilling to venture further afield than my local patch, almost all of my recent images have still been from nature subjects, many of insects.
None ot these are really suitable for conversion to mono.

This month's image is from a cruise we undertook in 2000.

The image was made February 13th 2000 at San Bartolome on the Canary island of La Palma.

Minolta 500SI loaded with Ilford FP4. Exposure details not recorded.

Processed in Affinity Photo, shadows adjusted.
---
8 comments posted
---
---
---
Michael Nath
John, this is an interesting image of doorway. I am not familiar with the architecture of the Canary Islands. Is the construction a type of rock stuco or an adobe and rock mix? is this an entrance to a residence or a local church? The letters above the arch are not familiar to me. The tonalities are good as is the focus, but the image is ambiguous (to me). &nbsp Posted: 10/05/2020 14:39:20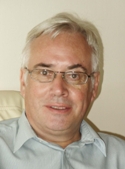 John Gilkerson
Michael, I am not well informed with regard to the architecture.
I seem to remember that this was a church &nbsp Posted: 10/16/2020 02:29:11
---
---
---
Paul Roth
Hi John, as Michael mentioned, this is a very interesting doorway. I believe you could bring out a little more detail with a contrast adjustment, and getting some more detail out of the door, by adjusting the shaddows in lightroom. The actual image, I am sorry to say does not do a lot for me. &nbsp Posted: 10/07/2020 08:41:23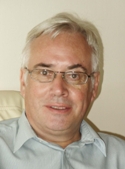 John Gilkerson
Paul, I had considerable trouble trying to get this image right.
It was too easy for all the detail in the white wall to disappear.
An image to return to at a later date........ &nbsp Posted: 10/16/2020 02:30:50
---
---
---
Ella Schreiber
HI John: An interesting door. To my eye, the image lacks impact. If this were my image, I might spend some time hand coloring - darkening some of the squares on the door to increase the interest in the patterns. &nbsp Posted: 10/07/2020 15:37:56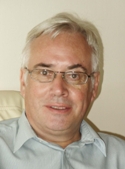 John Gilkerson
Ella, thank you for some interesting ideas! &nbsp Posted: 10/16/2020 02:31:45
---
---
---
Peter Clark
John - I agree with the comments above especially the need to increase contrast to give the image more punch. &nbsp Posted: 10/10/2020 05:46:56
---
---
---
Ed Ries
Hello John. I like photographing interesting doors. I will also echo the comments of the others. &nbsp Posted: 10/11/2020 13:55:28
---
---
---
Please log in to post a comment