Peter Clark, APSA, GMPSA, EFIAP/p, FRPS
---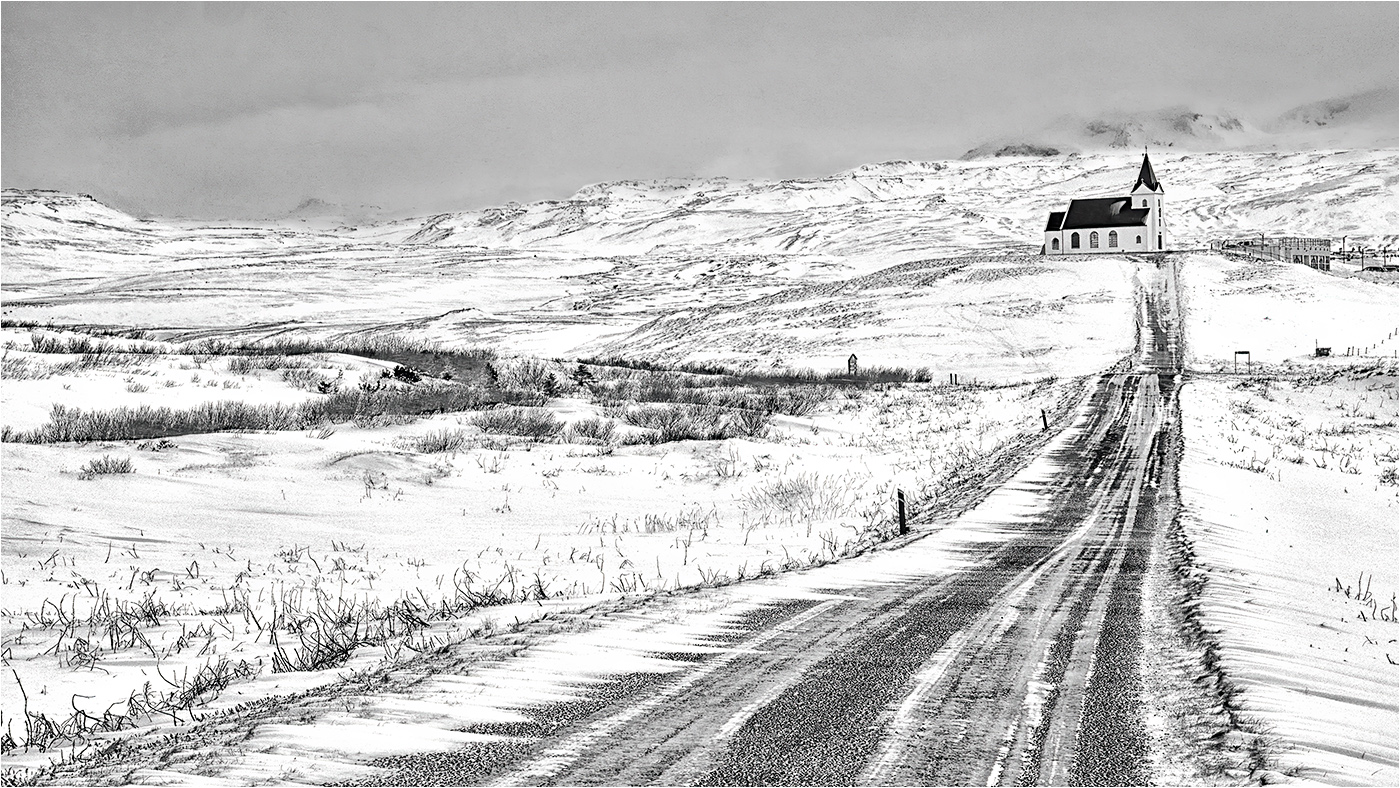 October 2020 - Remote Church at Rif in Winter
About the Image(s)
One of my favourite Icelandic churches situated at Rif on the Snaefellsnes peninsular in NW Iceland - I have previously posted an image from this location captured on my first visit there in February 2016. This image was captured on a second visit in February 2019 when the weather was overcast as opposed to the sunny conditions in 2016.

Captured on a Panasonic Lumix GX8 with the Lumix 12-35mm f2.8 lens set at 35mm (35mm equivalent 70mm), f8, 1/100 sec, ISO 200.

Initially processed in colour in CS6 with a couple of CEP 4 Detail Extractor layers, masked and unmasked and on multiple Curves layers both masked and unmasked plus a Vibrance layer. Extracting the detail from the overcast sky was a challenge, but very necessary to lift the blandness in this area. Converted to mono is SEP 2 and further adjusted on a series of Curves both masked and unmasked followed by a further masked CEP 4 Detail Extractor layer.. Noise in the sky emphasised by the aggressive processing was successfully eliminated using Topaz Denoise A1. As usual this jpeg was sharpened using the High Pass filter in Soft Light mode and sharpening halos removed where necessary.

---
5 comments posted
---
---
---
Michael Nath
Very nice use of the leading line of the road to the entrance to the church. The wind blown snow edging its way across the road is a good indicator of the harshness of winter on the day you recorded this image Peter. While I have never visited Iceland, This image definitely reveals the cold I have experienced here in Utah many times in winter. Well done. &nbsp Posted: 10/05/2020 14:48:06
---
---
---
Ella Schreiber
Peter - I can hear the crunch of the snow beneath my feet and feel the cold wind while looking at your image. Very nice landscape as usual. My only teeny weeny suggestion would be to lighten the one church window ... OR... darken the two light windows a tad. My eye found that one window that was different to get stuck and confused. &nbsp Posted: 10/07/2020 15:41:55
---
---
---
Paul Roth
A very well done landscape image Peter. I think one of the down sides of your work on the sky may have induced some grain? Never-the-less, a well composed and captured image. &nbsp Posted: 10/07/2020 18:18:31
---
---
---
Ed Ries
It looks cold and lonely. I like that expression, which makes the image appealing to me. Great leading line of the road to the church. Nice job on the sky, because it too looks cold and lonely. &nbsp Posted: 10/11/2020 14:00:43
---
---
---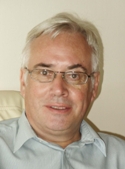 John Gilkerson
Peter, a very effective and attractive landscape.
The road leading to the church is great and the building is in just the right place.
As usual very well processed.

A small niggle is that the church does not look to be 100% upright. &nbsp Posted: 10/16/2020 02:22:19
---
---
---
Please log in to post a comment