Michael Nath
---
September 2020 - Tower Falls
About the Image(s)
The location is Tower Falls in Yellowstone National Park. originally shot using Kodak ektachrome film ASA 100, developed in E6, then scanned to produce a digital file. Used NIK Vivenza to adjust tones and curves. Converted to black & white using the B&W adjustment layer in Photoshop followed by 2 adjustment layers with masks for brightness/contrast .
---
17 comments posted
---
---
---
Ella Schreiber
HI Michael: Yellowstone is one of my favorite locations.. I like your composition very much. To my eye, the image has a green cast and seems a bit flat. This image must have been taken a ... l o n g ... time ago if you used ektachrome film - e'est pas? If this were my image, I might consider a levels and/or curves adjustment, possibly a hue adjustment as well. &nbsp Posted: 09/06/2020 16:02:54
Michael Nath
Thank you Ella. The green cast occurs when adjusting after the B&W conversion. I don't know why. It prints without the color cast when I use the "advanced b&w mode" for my Epson printer as it uses only black ink instead of mixing color inks ti simulate black. If I desaturate the flattened file, the problem is solved. &nbsp Posted: 09/08/2020 10:55:36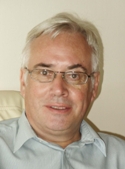 John Gilkerson
Ektachrome is available once more, at least in 35mm......... &nbsp Posted: 09/09/2020 04:20:43
---
---
---
Ed Ries
Hello Michael. I have spent time in Yellowstone but it been a long time. So many image opportunities. I tend to agree with Ella; however I was wondering if you added a tone to the B&W conversion for effect. Nice vantage point for the image. &nbsp Posted: 09/07/2020 12:04:27
Michael Nath
Thank you Ed. I did not add a tone but have had some occur when adjusting after converting from color to black and white. The B&W adjustment works fine but some adjustments after that create the tone. I use an older version of Photoshop (CS4) and sometimes wonder if the conversion of the tiff files (that I do all the processing with) to jpg files is part of the problem as my original tiff files do not have the color cast. &nbsp Posted: 09/08/2020 11:03:42
---
---
---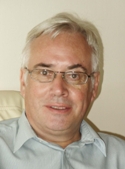 John Gilkerson
Michael, this is an image which I find very attractive.
Perhaps a bit more detail in the water would improve the effect.

The cast is not too prominent on my Mac.
Such casts can be a problem.
I cannot comment re Photoshop as I do not use it!
It should be fairly easy to correct the cast. &nbsp Posted: 09/09/2020 04:20:01
Michael Nath
Thank you John for the kind comments. Unfortunately the original slide the water is slightly blown out and I would rather live with paper white in the print versus gray water. &nbsp Posted: 09/10/2020 17:04:55
---
---
---
Peter Clark
Michael - Although I have visited Yellowstone on at least 4 occasions (twice in winter) this is a location I have not been to. A very impressive fall made all the more so by the towers surrounding it. A strong composition which adds power and drama to the image and the sky detail is a bonus.
Your issue with the green cast after using the B&W adjustment layer is puzzling - I very rarely use the B&W adjustment layer preferring Nik Silver Efex although my image this month was converted from colour using the B&W layer for the reasons noted and no issue with remaining colour.
I had a quick play with the image - desaturated in Hue/Saturation, Nik CEP4 Detail Extractor, Pro Contrast and a Curves adjustment layer .... &nbsp
Posted: 09/09/2020 06:44:10
Michael Nath
Your corrections are very well done Peter. As far as access to where I was standing, the short (400 yards) paved trail down to the base of the waterfall may have been closed. It is very steep from the parking area next to the main loop road and subject to severe erosion. I may re-work the entire image sometime in the future. &nbsp Posted: 09/10/2020 16:52:22
---
---
---
Ian Chantler
Hi Michael
I am viewing it with quite a strong tone but I actually wondered if you had done a split tone for effect it makes the image look like it was taken in the late 1800's its an effect I find quite appealing though it does restrict the contrast as already said a superb composition, Peter has done a fantastic conversion either way it works for me old or modern. &nbsp Posted: 09/10/2020 14:23:39
Michael Nath
I was not attempting a split tone effect for this particular image as it is (for me at least) too difficult to do in Photoshop and get a pleasing result. I use QTRgui software to produce a split tone effect when printing the final B&W image as it gives me more control over the results with a lot less effort. The only drawback to the software is that it does not produce an acceptable preview on my monitor but it does produce an outstanding print on specific papers. Having the correct ICC profiles for the paper used is a must. Now that you have mentioned it, I am going to try a few just to see the results. &nbsp Posted: 09/10/2020 17:01:25
Ian Chantler
Hi Michael
I was not being critical much the opposite I always study an image before I read the text so it was just my initial reaction before being corrected in your write up.
Its an image I very much enjoy looking at. &nbsp Posted: 09/11/2020 16:49:11
Michael Nath
I did not take your comments as being critical but as your being curious about the "green effect". All the images I submit for comments from this and another group are chosen from prints I have made. IF I tone an image with NIK Silver Effects, it tones the entire image and is not always acceptable to me. IF I choose to do a split tone print, then I can choose where the toning occurs and maintain a true black or dark gray in other areas of the print. This control over the appearance of the print I really like. I personally cannot duplicate this split tone effect in Photoshop, thus the long winded explanation earlier. I am planning to follow up with some split tone prints of this particular image as you have pricked my curiosity on how it will come out. Wish me luck. &nbsp Posted: 09/11/2020 19:52:38
Ian Chantler
Oh I certainly do wish you luck Michael nothing ventured nothing gained I just wanted to ensure my words had not been mis interpreted as you know I am a keen admirer of your work. &nbsp Posted: 09/12/2020 16:29:50
---
---
---
Paul Roth
Hi Michael I personally do not like the green tone of your image. It makes sense to me that your Epson, in B/W mode will print it properly. Two things come to mind, ist your monitor calibrated, and the other in Lightroom or photoshop are all of your RGB indicators the same?

Peter made a bold attempt at clearing up the image, however, despite Peter's "magic", it still could some work.

It looks like an amazing location to take photos! &nbsp Posted: 09/11/2020 07:17:05
Michael Nath
Thanks you Paul. I don't like the green tone either and I'm glad it doesn't print that way. I am curious as to what else you think could be done to improve the image. Any suggestions will be greatly appreciated.
No, my monitor is not calibrated (don't have the equipment and the only adjustment my monitor is capable of is brightness). 2nd - I have not double checked the RGB indicators. &nbsp Posted: 09/11/2020 19:59:33
Paul Roth
I would strongly suggest you get your monitor calibrated. You can get a monitor profile for several hundred dollars. It will make your work on the computer much easier, eg ColorMunki, or Data Color Spyder are both excellent. You monitor should be When printing, you as well need to ensure your image is calibrated for your printer. I use ImagePrint for that purpose. I find my prints come out almost exactly as on the monitor, once the backlighting is adjusted for.

Colour calibration is a complicated procedure but very worthwhile. &nbsp Posted: 09/11/2020 21:18:14
---
---
---
Please log in to post a comment