John Gilkerson, MPSA
---
September 2020 - A View of Loch Linnhe
About the Image(s)
Being not yet quite ready to venture further afield than my local patch, almost all of my recent images have been from nature subjects, many of insects.
None ot these are suitable for conversion to mono.

Wanting to use a reasonably recent landscape, this month's image is from a holiday last year, based near Fort William.

The image was made October 14th 2019 while walking by Loch Linnhe heading into Fort William.

Sony HX90V ISO160 1/50 f8 focal length 7.9mm (35mm equivalent 46mm).

Processed in SEP2; brightness reduced, contrast and structure lifted.
---
9 comments posted
---
---
---
Ella Schreiber
Hi John: To my eye, this is such a beautiful composition with a great leading line of the shore, the remains of a pier is one area of interest, a vary calm and quiet image. The horizon looks straight to my eye. Very nicely processed as well! &nbsp Posted: 09/06/2020 16:09:21
---
---
---
Michael Nath
Very nicely done John. The level of detail is exceptional throughout the image. &nbsp Posted: 09/08/2020 11:10:08
---
---
---
Ian Chantler
Hi John
Love the low lying cloud or mist along the hills in the background as Ella said the composition sweeps the eye around the image and the old mooring or jetty gives scale and foreground interest really well composed and processed,would love to see more from this trip. &nbsp Posted: 09/08/2020 14:26:31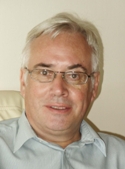 John Gilkerson
Ian, Thanks for the comments.
I have been wondering about using this image for a while now.
There are many more from this walk and another walk! &nbsp Posted: 09/09/2020 04:08:13
---
---
---
Paul Roth
Hi John, a nicely composed image.I very much like the clouds. I wonder how the image would look as a long exposure, perhaps 30-40 seconds? &nbsp Posted: 09/08/2020 21:50:53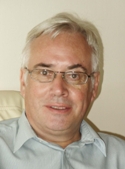 John Gilkerson
Paul, an interesting notion.
That particular camera cannot achieve such things!
Still, I will probably return to the location at some future point. &nbsp Posted: 09/09/2020 04:06:33
---
---
---
Peter Clark
John - a very pleasing composition with the low lying clouds giving atmosphere. The old jetty is a crucial element - without it the loch would have been rather bland despite the variations in light on it. I feel that further processing of the sky would increase the impact of the image. &nbsp Posted: 09/09/2020 05:59:55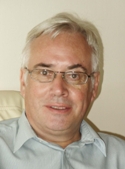 John Gilkerson
Peter, thanks for that.
I shall have a play with that sky! &nbsp Posted: 09/09/2020 06:23:42
---
---
---
Ed Ries
Hello John. I guess I would echo all of the above comments. Well done. The remnants of the pier really compliment the image. &nbsp Posted: 09/11/2020 13:25:54
---
---
---
Please log in to post a comment