Peter Clark, APSA, GMPSA, EFIAP/p, FRPS
---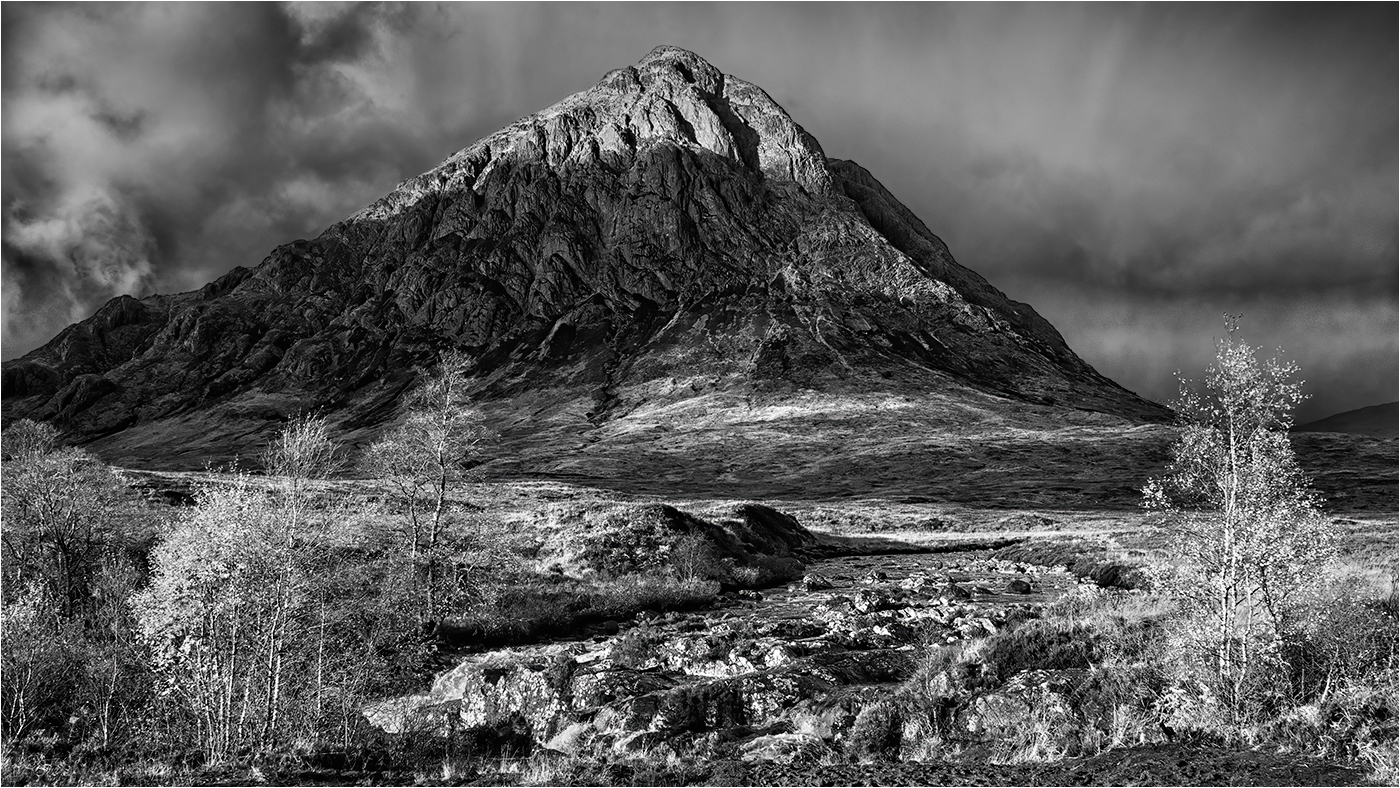 September 2020 - Buachaille Etive Mor
About the Image(s)
Buachaille Etive Mor, at the head of Glen Etive in the Highlands, is one of the most recognisable mountains in Scotland and one of the most photographed. I have visited or passed by here a number of times over the years, but the weather in Scotland in the Autumn being what it is was usually grey and/or wet. On a Club trip in November 2017 we encountered some stormy skies with intermittent pictorial lighting interspersed with heavy rain and finally some images of the Buachaille were in the bag!

Captured on a Panasonic Lumix GX8 with the Lumix 12-35mm f2.8 lens set at 16mm (35mm equivalent 32mm), f8, 1/200 sec, ISO 200.

Initially processed in colour on masked CEP 4 Detail Extractor and Tonal Contrast layers and a series of Curves Layers, both masked and unmasked with a touch of Vibrance and Saturation to enhance the Autumn colours. Converted to monochrome on a Black & White adjustment layer (worked better than SEP 2 for once) and tweaked on CEP 4 Detail Extractor and Pro Contrast layers and a series of Curves both masked and unmasked. Finally a little granularity/noise in the sky was eliminated with Topaz Denoise A1. . As usual this jpeg was sharpened using the High Pass filter in Soft Light mode and sharpening halos removed where necessary.
---
6 comments posted
---
---
---
Michael Nath
Very nicely done Peter. The side lighting definitely highlights the details in both the mountain and the vegetation. The pattern of the bright mountain peak, a band of shadow below the peak, and the bright light across the vegetation reminds me of several Ansel Adams images. I personally like the way the storm clouds in the background seem to project the mountain forward due to the differences in contrast. &nbsp Posted: 09/08/2020 11:17:13
---
---
---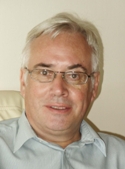 John Gilkerson
Peter, we see so many images from this location.
However by no means all are as good as yours.
Simply a superb landscape. &nbsp Posted: 09/09/2020 04:09:53
---
---
---
Ian Chantler
Hi peter
The variation in the lighting is tremendous a very dramatic location made even more dramatic with the stormy skies another epic landscape. &nbsp Posted: 09/09/2020 14:53:12
---
---
---
Paul Roth
Hi Peter, as mentioned earlier the lighting is excellent. &nbsp Posted: 09/09/2020 20:13:28
---
---
---
Ed Ries
Peter, wonderful light making another beautiful image. I enjoy the way you maintained a range of contrasts in the lower shadowed portion of the mountain. The light across the peak is stunning. &nbsp Posted: 09/11/2020 13:32:06
---
---
---
Ella Schreiber
Hi Peter-another lovely landscape! &nbsp Posted: 09/12/2020 14:55:26
---
---
---
Please log in to post a comment