Peter Clark, APSA, GMPSA, EFIAP/p, FRPS
---
June 2020 - Mount Moran Reflected, Oxbow Bend
About the Image(s)
Oxbow Bend in the Grand Teton NP is without doubt one of the iconic locations in the area and one that is readily accessible to photographers despite its popularity as there is plenty of room along the river bank. This image was captured in September 2011 when the autumn colours were at their peak, but only recently processed during lockdown.

Captured on a Canon EOS 5D Mark II fitted with the Canon 24-105mm f4L lens set at 80mm f11, 1/160 sec, ISO 100.

Initially processed in colour in CS6 with the application of a masked CEP 4 Detail Extractor layer followed by a series of Curves adjustment layers masked and unmasked. Sky detail was enhanced with a second masked CEP 4 Detail Extractor layer. The completed colour image was converted to mono in SEP 2 and tweaked on a couple of masked Curves layers. A trace of noise in the sky was removed on a masked Nik Define layer. As usual this jpeg was sharpened using the High Pass filter in Soft Light mode and sharpening halos removed where necessary.

---
This round's discussion is now closed!
7 comments posted
Ian Chantler
Hi Peter
I am not sure how long it took you to spot this composition but it is perfect the shape of the foreground and the bank on the left leave the perfect space for the reflection to sit within just visually and compositionally stunning. &nbsp Posted: 06/08/2020 14:39:58
---
Michael Nath
Very well done Peter. It will be very difficult to repeat this exposure as the road has been re-routed around Oxbow Bend for "riparian repair" and it would be a bit of a hike to get there now. I believe AA would approve. &nbsp Posted: 06/09/2020 11:57:22
Peter Clark
Appreciate the comment re. AA - my inspiration on early visits to Yosemite. &nbsp Posted: 06/09/2020 13:21:24
---
Ed Ries
Wonderful image. Appealing composition and interesting cloud in the sky. I'm not sure of whether the sky noise is a product of the original image or the reduction to Jpeg. I have found the Topaz AI denoise plug in to be useful in eliminating sky noise. Of course it may soften the detail in the cloud but also may lessen the noise in other parts of the sky. Just a thought. &nbsp Posted: 06/09/2020 15:11:21
---
Ella Schreiber
Beautiful composition and love the reflection.. To my eye, the sky seems to have a bit of noise... and, the image seems a bit flat (?).. and, might benefit from a bit more contrast? &nbsp Posted: 06/09/2020 16:26:51
---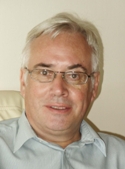 John Gilkerson
Like many photographers who attempt to produce landscape images, I have a few AA books.
This image would, I feel, not look at all out of place in one of those books! &nbsp Posted: 06/09/2020 17:09:25
---
Paul Roth
Very well done Peter. I did notice the noise in the sky. I believe it may have come from the enhancer in CEP. I found from using it, if you move the slider too far to the right it seems to show up. &nbsp Posted: 06/11/2020 15:29:34
---