John Gilkerson, MPSA
---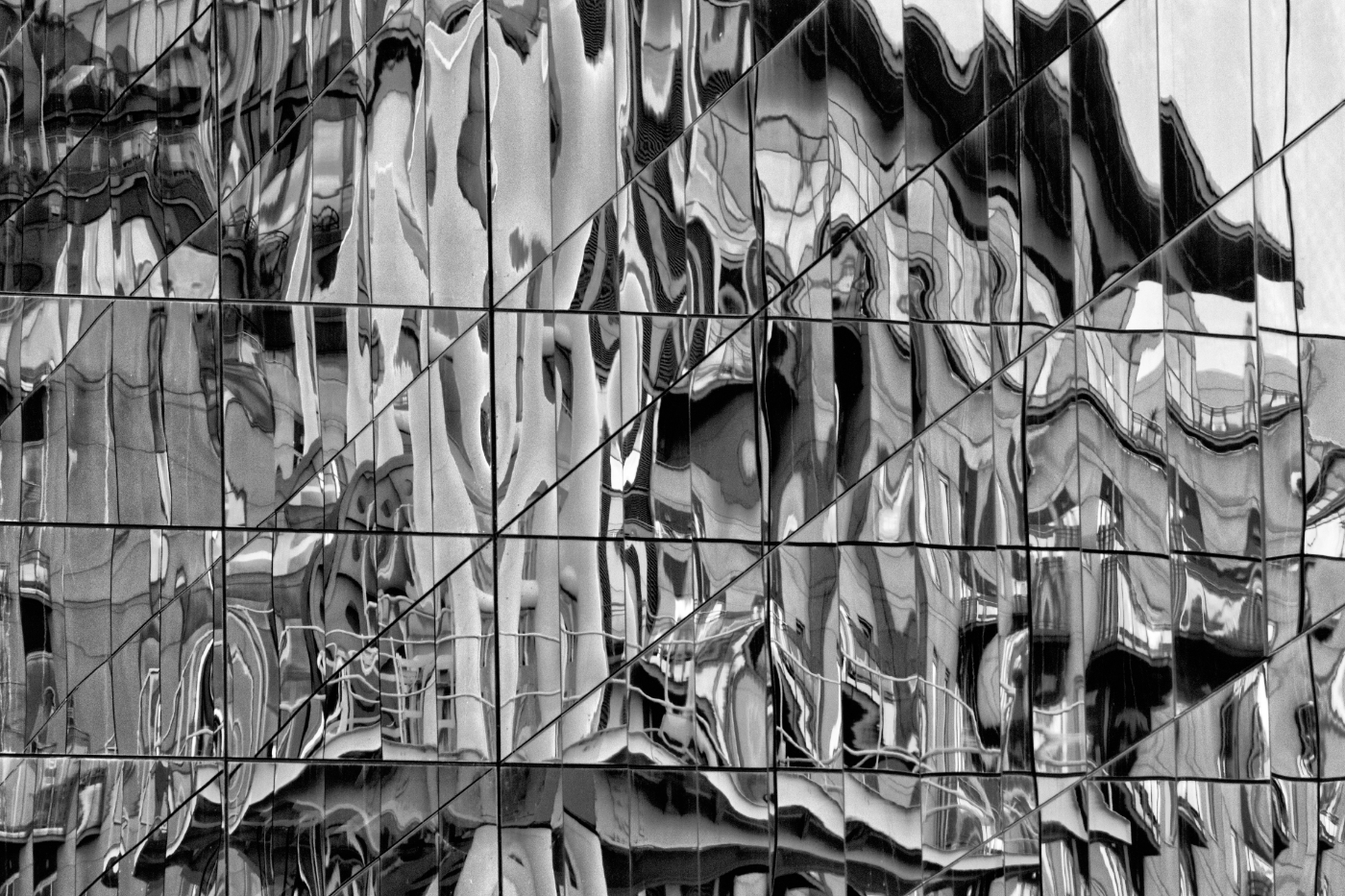 May 2020 - On Reflection
About the Image(s)
Another old image this month.

Image made July 29th 2015 at Salford Quays.

This is a great location for weird reflections and has been very good for me in exhibitions.
In colour this image has been accepted in a couple of circuits and was placed 1st in a recent club competition.
I am looking into such images today with a view to colour entries but I wondered if this one has any future as monochrome.

Sony A58 with Minolta 75-300mm zoom at 210mm ISO400 1/40 f11.

Starting with the previously accepted file, lightened in Affinity Photo.
Converted to mono in SEP2 with brightness and contrast both raised.

---
This round's discussion is now closed!
9 comments posted
Ian Chantler
Hi John
Your eye for the unusual never lets you down this is the sort of image I love to look for and have taken in some of the new tower blocks in Liverpool works for me and obviously with the colour acceptances I am not alone,it sits really wll with me well done John. &nbsp Posted: 05/06/2020 14:39:54
---
Ella Schreiber
HI John:... another great image. I love reflections and this one works perfectly for BW. Nice capture of shapes and abstract reflections. If you really look closely there is a gent washing windows... how cool is that! Nicely done! &nbsp Posted: 05/07/2020 12:58:35
---
Peter Clark
Hi John - I'm in two minds as to whether or not this image works in mono and would love to see the colour version.It's a good abstract with a limited, but generally balanced, tonal range apart from the area of reflected sky which although it drags the eye does add context to the image.

Not really my sort of image and I will remain 'sitting on the fence'! &nbsp Posted: 05/08/2020 03:40:16
Peter Clark
I prefer the colour version to the mono - the limited palette is interesting and effective. &nbsp Posted: 05/08/2020 07:15:30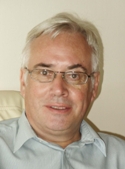 John Gilkerson
I also prefer the colour version.
Perhaps I should look elsewhere for a mono image................ &nbsp Posted: 05/08/2020 15:42:37
---
Paul Roth
Hi John, I must agree with Peter on this one. The colour image is definitely my preference. &nbsp Posted: 05/08/2020 15:30:59
---
Ed Ries
John really interesting reflections and patterns. Great color image as well. They both work for me. Well done. &nbsp Posted: 05/11/2020 12:28:51
---
Michael Nath
An interesting set of reflections with slight differences in the distortions within each glass panel. I have no preference for either the color or the monochromatic version. I am in agreement with Peter and will join him on the fence. &nbsp Posted: 05/17/2020 20:02:01
---