Peter Clark, APSA, GMPSA, EFIAP/p, FRPS
---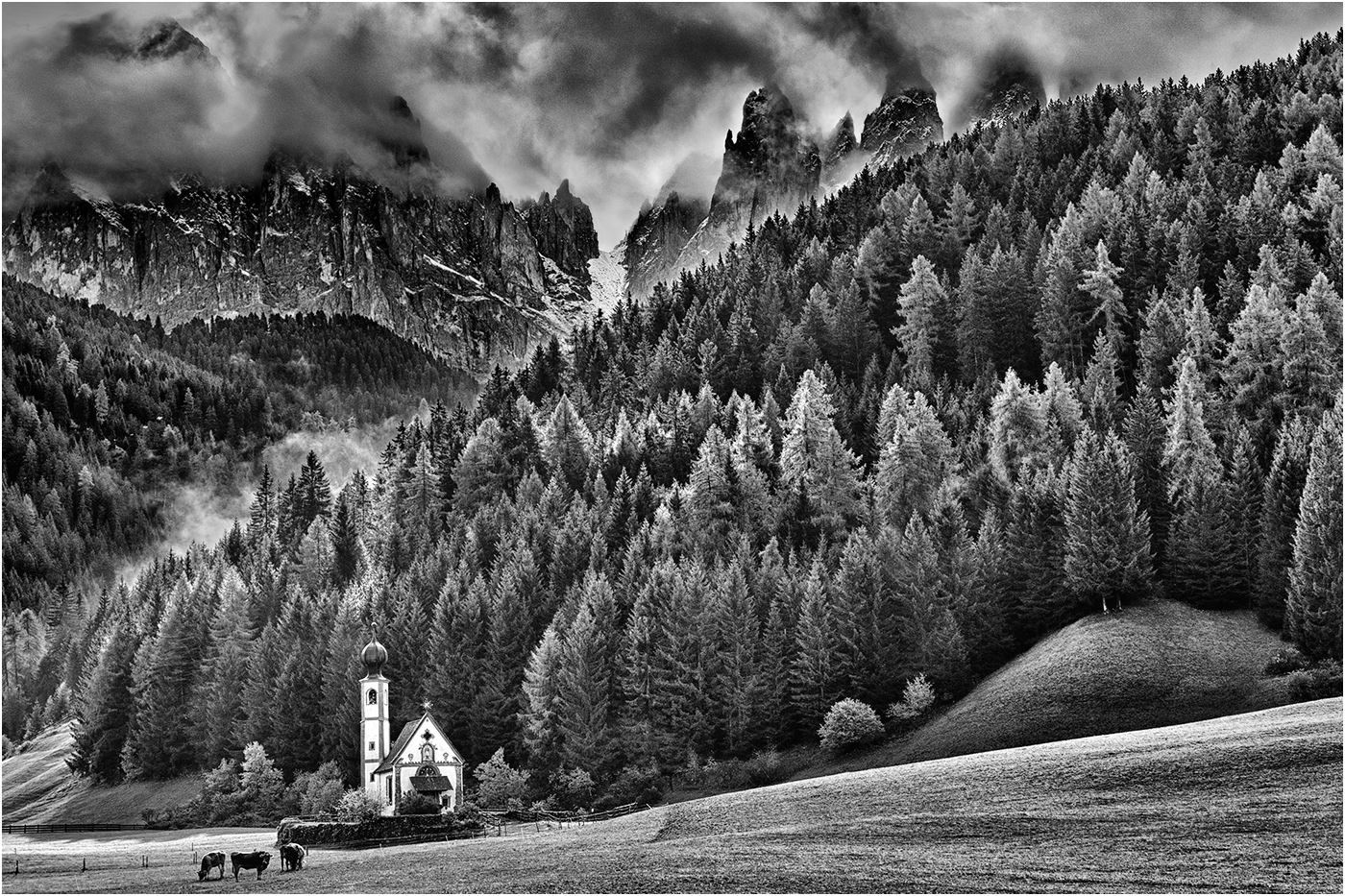 November 2019 - Chiesetta San Giovani, Val di Funes, Dolomites
About the Image(s)
The iconic chapel of San Giovani, built 1744, lies in the Val di Funes in the Dolomites and is overlooked by the Odle group of mountains. This image was captured during my recent trip to the Dolomites where the landscape is awesome and you are forever surrounded by mountains. The weather was really too good and unseasonable with many blue skies and contrasty lighting and this was the only location blessed with a dramatic sky.

Captured on a Panasonic Lumix GX8 with the Lumix Leica 12-60mm f2.8 lens set at 36mm (35mm equivalent 72mm), f8, bracketed exposures as shooting into the light, ISO 200.

The bracketed images were combined to produce an HDR colour image in Oloneo Photo Engine which was then processed further with a CEP 4 Detail Extractor layer, multiple masked Curves layers, a CEP4 Pro Contrast layer and a few other tweaks. The final colour image was converted to mono in SEP Pro 2 and processed further on several masked Curves layers. . As usual this jpeg was sharpened using the High Pass filter in Soft Light mode and sharpening halos removed where necessary.

---
5 comments posted
Ella Schreiber
Hi Peter: This is a great scape! Your hard work in post camera processing made a beautiful image - great! Fabulous &nbsp Posted: 11/10/2019 15:52:23
---
Ian Chantler
Hi Peter
I have always admired your work but for me this compositionally and tonally is the most powerful image I have seen from you its an absolute masterpiece. &nbsp Posted: 11/10/2019 16:00:57
---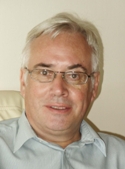 John Gilkerson
As we expect from you a super landscape.
I cannot fault it in any way.
The trees, mountains and sky are wonderful.
The church adds greatly to the whole thing and I am surprised how much the small group of cattle adds compositionally and contextually. &nbsp Posted: 11/12/2019 01:58:39
---
Mark Southard

(Groups 8 & 18)
I just had to comment on this spectacular image ! Composition is superb and your choice of B&W makes it even better. &nbsp Posted: 11/16/2019 10:01:35
---
Ed Ries
Hello Peter. Another great landscape. I really like the church and animals in the foreground. For me these elements make the image. Also the highlights on the tree tops in the middle ground add to the compositional strength. The sky is impressive and adds drama to the scene. &nbsp Posted: 11/16/2019 16:10:41
---
Please log in to post a comment