Ed Ries
---
October 2019 - Untitled
About the Image(s)
Back ground. I have a tendency to revert to my seeing patterns schooled by Ansel Adams, Edward Weston and the West Coast school of photography using 4x5 film cameras. I saw this image in that way. Camera Canon EOS 5Ds, 24-70mm at 65mm; 1/15 ISO 200. I have always been attracted by contrast. I was attracted by the white birch logs and the darkness of the surrounding environment.
Color enhanced with CEP and Detail enhancer. Converted to B&W with SEP Jpeg sharpened with
a high pass filter. Hopefully I m earning from all of your experienced comments.
---
This round's discussion is now closed!
8 comments posted
Ella Schreiber
Hi Ed... I think Ansel is still riding on many of our shoulders as we compose our images. To my eye, you image appears a bit flat and might consider a curves or levels adjustment with some selected burning and dodging to bring out those birch logs a little more. I like your composition very much and think Ansel would agree... nice job! &nbsp Posted: 10/11/2019 16:47:02
---
---
Ed Ries
Thanks Paul. Your suggested improvement is noted. &nbsp Posted: 10/14/2019 14:57:05
---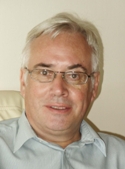 John Gilkerson
I am often to be found looking at these little scenes which I consider to be well worth photographing. They do not always turn out as well as this one however!
Ella has made some useful suggestions.
An image which is well worth working on. &nbsp Posted: 10/17/2019 04:10:10
---
Ian Chantler
Hi Ed
Well seen and very well composed I love the way the two logs are split they really take the eye through the picture like Ella I thought it was just a little flat and needed a touch more contrast love what Paul has done with it keep photographing what interests you its what photography is all about . &nbsp Posted: 10/17/2019 16:32:26
---
Peter Clark
Ed - this is very much a fine art image, well seen and composed. I think Paul's edit improves it. I can guarantee that I would have walked past without noticing it while looking for the larger landscape! &nbsp Posted: 10/21/2019 11:30:04
---
Hi, Ed!

It is very interesting for me, as a viewer, to ask the author. What is your key idea in this photo? What is the idea of ​​communication with the viewer and the "image" of what you wanted to convey? &nbsp Posted: 10/24/2019 02:38:38
---
Ed Ries
Excellent questions Rashid. A couple of purposes. First I want to show others that they can find simple beauty if they
Carefully try to really see what is around them. Take the time to see. Secondly I wanted to share the visual pleasure I found in the contrast between the birch logs and the darker surroundings. For me, although perhaps not others, the scene was a visual treasure discovery. Thanks for the question. I hope I provided a satisfying answer.
&nbsp Posted: 10/25/2019 11:07:11
---