John Gilkerson, MPSA
---
October 2019 - Four Trees
About the Image(s)
Away from the quaysides this month and much nearer home.

Image made April 25th Sony HX90V compact.
Along a farm track a short walk from home.

Tonal Contrast preset applied in CEP.
Converted to mono in SEP using the High Structure (Harsh) preset.
Darkened and contrast adjusted in Affinity Photo.
---
This round's discussion is now closed!
7 comments posted
Peter Clark
John - I am very fond of trees without leaves so that their structure can be seen - far more interesting than a mushy set of leaves!

Overall I find the image a little flat despite the contrast added during processing and feel that the sky could be made a little more dramatic. As it stands the image might benefit from cropping 16x9 cutting off some of the foreground grass. I also wonder if an alternative crop to exclude the tree on the right would strengthen the image - 4's don't work as well as 3's. &nbsp Posted: 10/11/2019 13:52:54
---
Ella Schreiber
Hi John: An interesting landscape image. I'd consider trying to bring out a bit more contrast in the clouds, and, perhaps a curves or levels adjustment to add some more tonal value to the image... it does appear a bit flat to my eye... I agree with Peter's comment regarding a tighter crop to remove one of the trees and some foreground grass. The sky seems to have a bit of noise, and, perhaps that is my eye, but might also consider a denoise application. &nbsp Posted: 10/11/2019 16:39:35
---
Paul Roth
Hi John, I would agree with Peter. Cropping one of the trees, adding contrast, and a landscape formate image, (16x9), would work. &nbsp Posted: 10/11/2019 17:02:28
---
Ian Chantler
Hi John
As peter says winter trees through up some great shapes I agree with the others perhaps a crop and a little more contrast would really make it pop. &nbsp Posted: 10/13/2019 12:42:25
---
Ed Ries
Hello John. I have nothing to ad to the comments of the others. However let me say that I am always attracted to lonely trees and how they suggest (to me) strength &nbsp Posted: 10/14/2019 15:10:36
---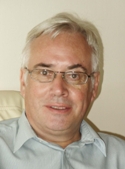 John Gilkerson
We are always told that an odd number is better than an even one.
I am not always convinced about that but, looking at this image, it would seem to be true. Instead of altering this image I shall revisit the scene with three trees in mind. &nbsp Posted: 10/17/2019 04:05:59
---
Hi, John!

I like this flat and minimalistic composition. I would make this landscape more contrasting and graphic. &nbsp Posted: 10/24/2019 02:33:29
---