Paul Roth
---
August 2019 - Arab Man
About the Image(s)
The photo was taken a few weeks ago in the Old City of Jerusalem. He was sitting of to the side of a small alley watching the people walk by. The image was taken with a Nikon D5, 70-200 mm lens at 200 f2.8. It was opened in Lightroom, after basic adjustments, the image was cropped and converted to B/W.

---
10 comments posted
Peter Clark
Paul - another fine candid image which brings out some of the character of the Arab man. I find the image a little flat and suspect that a marginal increase in contrast would be beneficial. For my eyes the crop is a little tight and a little more space on the LHS between his hat and the edge of the frame would be beneficial IMO. &nbsp Posted: 08/10/2019 03:22:00
---
Ed Ries
Hello Paul. One has to wonder what this man is thinking about. Therein lies the interest for me. Nicely done. I might have experimented with increasing the whites brightness as a frame of the man's face. Perhaps it would help and then perhaps not.
Paul I increased the whites and open up shadows using camera raw filter. I enjoy seeing the texture is the mans neck as for me its adds character.
&nbsp
Posted: 08/14/2019 16:19:12
Paul Roth
Hi Ed, I like what you did to the image. &nbsp Posted: 08/14/2019 20:20:16
---
Ella Schreiber
HI Paul: A beautiful candid. I love the catch light in this gents eyes. Nice background, as well. You did a nice job in exposure... none of the whites are blown out. If this were my image, I might try a slight dark vignette to bring out the man's face a bit more. &nbsp Posted: 08/14/2019 20:14:45
Paul Roth
I did play with a vignette, however, thought it was too much. Perhaps if I didn't crop it as tight. &nbsp Posted: 08/14/2019 20:21:53
---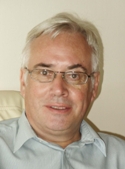 John Gilkerson
Paul, a super portrait which really captures the character of the subject.
I reckon that is just what a portrait should do............... &nbsp Posted: 08/15/2019 02:51:32
---
Ella Schreiber
---
Paul Roth
Why would I take offense Ella. On the contrary, I think your version has a lot of potential, especially with an increase in the brightness and contrast. Thank you for your suggestion. &nbsp Posted: 08/15/2019 19:41:30
---
Rashid Galiev
Hi, Paul!

I agree with the previous comments. Portrait is beautiful, but little flat. Contrast is not enough. &nbsp Posted: 08/19/2019 03:53:40
---
Ian Chantler
Hi Paul
As you know I love portraiture especially non studio shots so I am so enjoying seeing this the detail is fabulous and the exposure really well controlled I must admit I also thought perhaps a little more contrast but on seeing Eds version wow he has really made it pop,whichever you go with its a beautiful intimate portrait. &nbsp Posted: 08/22/2019 15:51:41
---
Please log in to post a comment