John Gilkerson, MPSA
---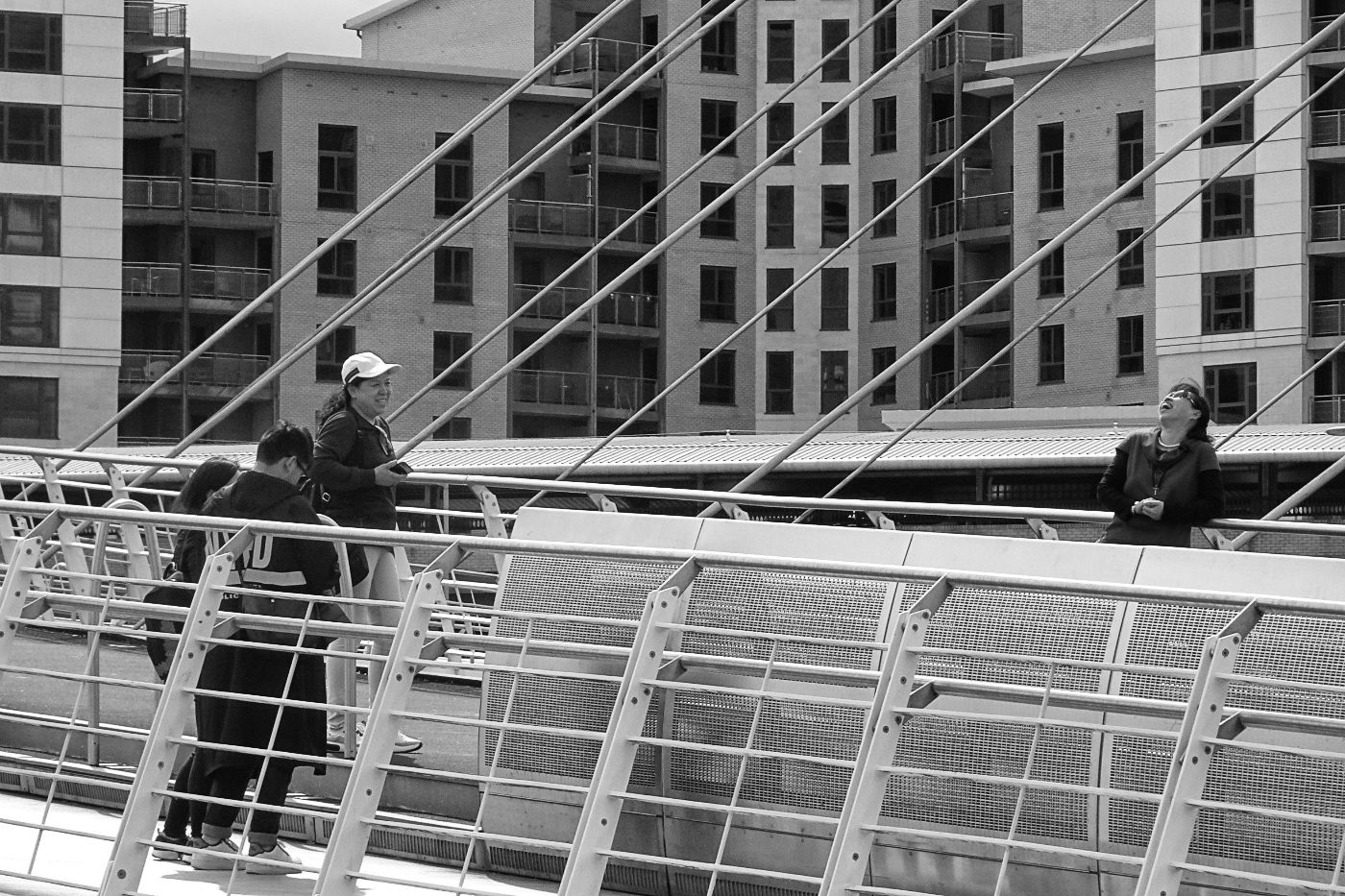 August 2019 - Portrait Session Interrupted
About the Image(s)
Another image from the same sessiona as last month's offering.

This time I am on the Newcastle Quayside watching activity on the Millennium Bridge.
There are always tourists around the area these days which can provide lots of material for images.

This group of tourists spent quite a lot of time trying to get the pictures which they were after.
However this bridge is usually busy and theye were constantly being interrupted as here.

Image made June 17th Sony HX90V compact.
This camera has a 24-720mm equivalent lens which allows for some different viewpoints to be exploited.

Converted to mono in Silver Efe Pro using the High Structure (Harsh) preset.
---
This round's discussion is now closed!
8 comments posted
Peter Clark
John - I am always keen to milk a situation which has the potential of producing several images - this one very different from the last from the same location and captures a moment in time. Although it is very busy there is a good balance between the people and the diagonal bridge supports lead the eye across the image.The fact that the lady on the right is looking skywards adds to the scene. &nbsp Posted: 08/10/2019 03:01:17
---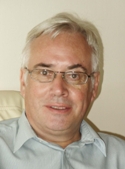 John Gilkerson
The lady on the right was laughing at the continual interruptions of their picture taking. &nbsp Posted: 08/15/2019 02:40:49
---
Ella Schreiber
HI John: an interesting composition of city life. Great textures and tonal values. I'm curious as to what the lady on the right was looking at... &nbsp Posted: 08/14/2019 20:10:09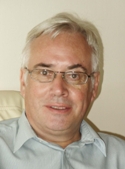 John Gilkerson
The lady on the right was laughing at the continual interruptions of their picture taking &nbsp Posted: 08/15/2019 02:41:41
---
Ian Chantler
Hi John
this really works foe me because of the interaction between the group on the left and the person on the right and the spacing between them the conversion to mono works and is very well handled and as already proven by the previous comments of what was the lady looking at it asks a question which all good images do well done John. &nbsp Posted: 08/18/2019 16:29:30
---
Rashid Galiev
Hi, John!

A good experiment with the geometric structure of the image. For me, the image structure is very overloaded. Overall a good street plot. &nbsp Posted: 08/19/2019 03:45:17
---
Paul Roth
Hi John, a very interesting photo of street life. It appears to be well handled in post. I would agree with the comments posted earlier. &nbsp Posted: 08/19/2019 17:56:58
---