Ella Schreiber, QPSA
---
December 2017 - Flower
About the Image(s)
I captured this shot while in Iceland last summer. The flowers in Iceland, despite their short growing season, are lovely. While exploring Reykjavik on foot, I ran across this flower in someone's back yard. It was an overcast, rainy/drizzly kind of day which is pretty normal weather for Iceland. I liked the water drops on the flower and decided to grab a quick shot.
Hand held with a FF camera, 24-105 lens, 1/500, F9, ISO 800. In post camera processing, I converted it to BW using an adjustment layer, de-noise in Topaz, sharpened the image, made a curves adjustment, did a very small amount of dodging in the flower's center, a small crop, and finally, added a stroke. This is the closest to a holiday composition of all my shots this past year. Happy Holidays to all!


---
This round's discussion is now closed!
6 comments posted
Peter Clark
Ella - Overall I like this image - well seen and with a fine tonal range which reveals the delicate nature of the petals to perfection. The folded petal is particularly pleasing and the raindrops are an absolute bonus, but I do wish that the top of the flower was not cropped off and that there was more space on the LH side. I feel that reducing the highlight in the background above the light petal would benefit the image. &nbsp Posted: 12/06/2017 11:48:16
---
Ella Schreiber
Hi Peter... thank you for your feedback. I really appreciate your comments... these fine points are so helpful that another set of eyes can see what we often miss b/c we are too close to the forest. Thanks again &nbsp Posted: 12/07/2017 10:12:23
---
Paul Roth
A wonderful image Ella. The slight crop issue, is a very issue, overall, very well done. &nbsp Posted: 12/07/2017 15:38:53
---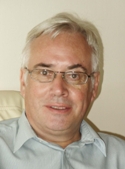 John Gilkerson
Apart from the very small cutoff, a very impressive image of the flower. &nbsp Posted: 12/11/2017 12:17:44
---
Ian Chantler
Hi Ella
You have really captured the delicacy of the flower and the raindrops really do add to the picture I agree with Peter I would also just darken the top right hand side of the image well seen and well edited another great image from your trip to Iceland. &nbsp Posted: 12/17/2017 14:44:18
---
Rashid Galiev
Hi, Ella!
I agree with colleagues. It seems to me that there is not enough contrast. In general, an excellent and interesting picture. Rain drops turned out perfectly.
Best wishes for a merry Christmas and a happy New Year! I wish you success and new interesting experiments in the coming year. This year I really liked and remember this is your work. &nbsp
Posted: 12/24/2017 09:23:01
---