Member Bios
Ian Chantler
At the age of 15 my art teacher at school suggested as I was obviously not cut out to be an artist and did not really enjoy art lessons would I like to learn photography as he was a keen photographer and I could take photography as part of the art syllabus, thus started a love affair with cameras and photography that is in its 40th year. He supplied me with my first camera an old 35mm Yashica rangefinder and taught me darkroom techniques and instilled in me the need to get it right in the camera, I will be eternally grateful to Mr Burns. I had a a variety of cameras until 2006 when my photo equipment was stolen in a robbery and I finally moved into the digital world. I currently have as my main camera a Canon Mk1D very old but a wonderful sensor and a Canon EOS 40D and a selection of lenses. I joined Hoylake Photographic Society in 2009 and the help, support and encouragement I have received from all the members has brought my photography on enormously especially being able to study closely others peoples work. I have won several competitons since I joined and have been encouraged to enter several International competitions in the last 2 years I have had work accepted in England, Wales, France, Germany and the U.S.A. I have just joined the P.S.A. in October 2013 and again have been delighted by the warmth of the members I have had contact with so far.

I live on the beautiful Wirral Peninsula in North West of England and as for sport, I played local league football (soccer) and tennis to a decent standard my main sporting recreation now is golf, I am a member of Hoylake Golf Club and I am very proud to say I was club Captain in 2006
---
---
---
Peter Clark, APSA, GMPSA, EFIAP/p, FRPS
My interest in photography spans over 30 years and for the past 25 years or so I have specialized exclusively in landscape photography in both monochrome print and, until the digital age dawned, colour slide, in both the British Isles and the South-western United States. I fully embraced the digital age 9 years ago after 20+ years in the darkroom and now use Photoshop (CS5) as my digital darkroom in which I process my images as I would have done in the darkroom using multiple adjustment layers for local burning and dodging. Of course not all images work in monochrome and in the past year I have finally begun to produce colour prints too!

Infrared has always played a prominent part in my monochrome photography as I find it adds a further dimension to the image and often yields a viable image under conditions in which conventional capture media fail. In the days of film I favoured the gritty nature of Kodak and the more subtle tones and fine grain of Konica, but now those days are past my infrared capture is digital on a converted DSLR.

I have been a member of my local photographic society Cannock PS for over 30 years, a member of PSA since 1994 and of the Royal Photographic Society since 1985.

I regularly judge at Club level and occasionally at National and International level and give monochrome print lectures and Photoshop demonstrations to photographic clubs and societies around the country. I have been a regular exhibitor in International Salons since 1985 and am rapidly approaching 2000 acceptances; currently working towards MPSA I am exhibiting regularly in all PSA Divisions with the exception of PJ and 3D.
---
---
---
Group Admin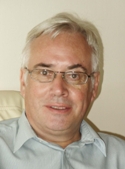 John Gilkerson, MPSA
Like many others I have been taking pictures for many years but seriously for a much shorter period. I joined my first photographic club in 1996 or 1997. Currently I am a member and ex-President of Sunderland Photographic Association. My photography tends to be mainly landscape and travel but I also photograph abstracts, sport, nature etc. I am 64 years of age and divorced. I live just north of Newcastle Upon Tyne in the north east of England. I gained my CPAGB in 2008, my PPSA in 2010, and EPSA in 2013. Following on, I have now gained MPSA in 2019.
---
---
---
Rashid Galiev, AFIAP
Rashid Galiev, AFIAP

Russia, Moscow

Objects of my passionate curiosity: abstract forms and spaces, portrait, still Life, culture, life style.

CREATIVE STYLES AND DIRECTIONS

Abstract photography - often enough
Cloisonnisme - not often as I would like
Expressionism - most often
Minimalism - especially love
Neorealism - when a special mood
The art of action aka one-off photography - sometimes

Always trying to move forward!
---
---
---
Ed Ries
Bio Coming Soon . . .
---
---
---
Paul Roth
I have been an avid photographer for the last 35 years. I shoot portraits, nature, landscapes, underwater photography and of course, family pictures. I also do all of my own printing.

My professional work as an Optometrist has given me a head start on some of the optics involved in photography, but I see my forte as seeking out the soul of a person or scene.

I try to capture the essence of my subjects and convey that in a format that suits the theme.

I am primarily self-taught, although I have taken some workshops on Photoshop.

My work has received numerous awards at the Hamilton Camera Club.
---
---
---
Ella Schreiber, QPSA, APSA
I'm retired Registered Nurse originally from Chicago, who currently lives in Sun City West, Arizona. My interest in photography goes way back, but, like most, finding and squirreling away time was difficult. Now, I belong to two local photography clubs as well as the Arizona Camera Club Council and have all kinds of time for my hobby.

I love the richness of black and white and enjoy taking landscapes, wild life, and candid images. The creative post camera processing that digital photography allows is very intriguing and fun. Hopefully, I will be able to improve my techniques going forward.