Tom Carnahan
---
April 2021 - Untitled
About the Image(s)
Breeding season is about over and the photos are everywhere along the coast.

This photo was taken in Feb. before the chicks were hatched. Shot shortly after sun rise and between trips by the male being off the nest to search for the family's daily food.

Settings at ISO 640, lens at 400 mm, speed at 1/800, f/7.1.

Location was at the Rookery which is a great place to photograph birds or it was. I haven't been venturing far from home for about a year.

Thankful for a couple of shots and our area being open, access will be much easier in the near future.


---
6 comments posted
---
---
---
Dorinda Wills
Very nice position of the birds at their nest with all the greenery. I wonder if you could add a little soft light to the birds? I think that would draw our attention to them more as you eye is drawn first to light/ bright subjects. &nbsp Posted: 04/05/2021 13:14:07
Tom Carnahan
Thanks for the suggestion. Will use it in the future. TC &nbsp Posted: 04/05/2021 19:24:13
---
---
---
Leonid Shectman
---
---
---
Judy Merson
Nice sharp capture of great egrets in breeding plumage I agree with lightening the birds a bit I would also crop in a bit closer &nbsp Posted: 04/09/2021 11:52:38
---
---
---
Jon Joyce
Congratulations on a wonderful Egret nesting scene! I would not change anything, &nbsp Posted: 04/09/2021 18:49:13
---
---
---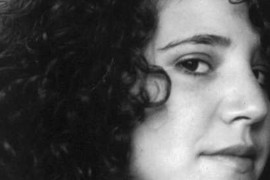 Jessica Manelis
I think it is a great scene. If I had any suggestion it would to crop slightly from the right, making the birds a touch more off center. But other wise it is great! &nbsp Posted: 04/14/2021 09:58:18
---
---
---
Please log in to post a comment