Jon Joyce
---
March 2020 - Tidal Pool
About the Image(s)
I discovered this tidal pool adjacent to an inlet from the Gulf of Mexico. I thought it quit striking. I had to return at high tide to capture it. I cannot explain the slight difference in color between the pool and the sky above, but decided to present it as I saw it at the time.
---
This round's discussion is now closed!
4 comments posted
Robert Schleif
This has some very interesting textures and a nice range of greens and tan.
The difference in the color of the reflected sky and the sky itself likely results from the fact that the reflection consists primarily of horizontally polarized light whereas the sky's light is both horizontally and vertically polarized.
I like this picture with the saturation increased and cropped to remove most of the featureless sky, and to move the shrub to the edge. It would have been nice to have had somewhat greater depth of field. &nbsp
Posted: 03/04/2020 15:25:53
---
Dorinda Wills
I can see why you wanted to come back. It is a lovely, peaceful scene. I agree with Robert's crop. I believe the image does need a little more "pop" but not quite as much as Robert has presented. But, I usually seem to favor less rather than more when it comes to saturation. There is a stick in front of the bush (lower left) that needs to be cloned out. I don't think it is part of the tree and even if it is, I think it would be better without. &nbsp Posted: 03/06/2020 12:03:21
---
Leonid Shectman
It is a lovely spot, but the only two green bushes are sharp. I am agree that the sky could cropped. I wish the hole image will be sharp. &nbsp Posted: 03/06/2020 14:58:01
---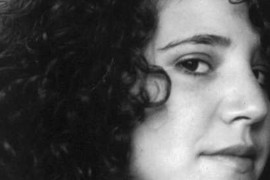 Jessica Manelis
You could crop out those blurry bushes on the right side. I would also enhance the color a little as Robert suggested. I would love to see how this scene changes with the seasons. &nbsp Posted: 03/16/2020 09:59:04
---