Robert Schleif
---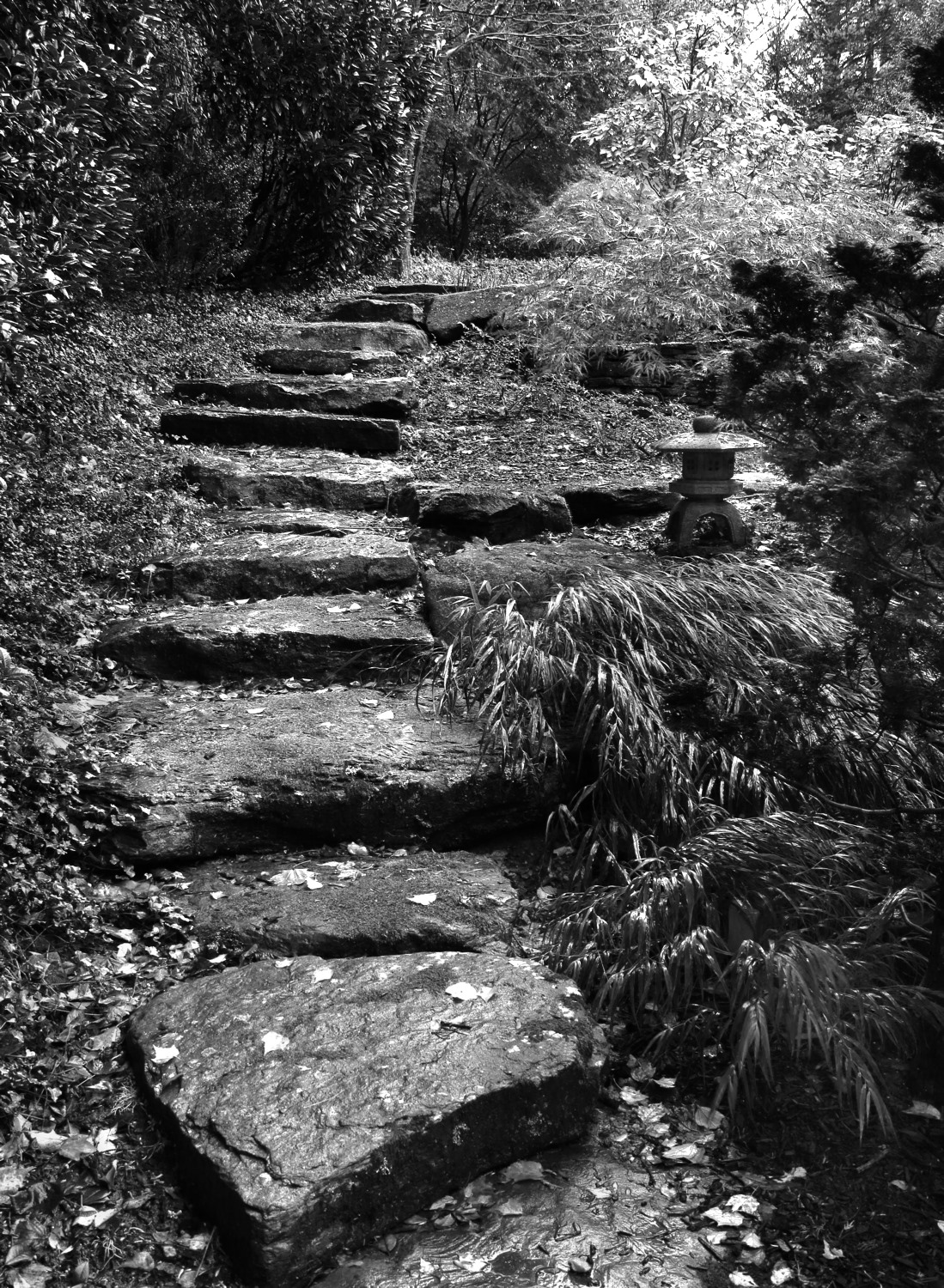 January 2020 - Untitled
About the Image(s)
I am attracted to the few leaves on this curving set of wet stone steps beside the Japanese lantern. I'm not satisfied with the final product however as it feels too messy and complicated. I suppose I should just have looked for another subject.


---
This round's discussion is now closed!
20 comments posted
Dorinda Wills
I like the bw treatment for this. I do agree that it is too busy. To solve this, you might try cropping the top to just above the topmost step. It puts more attention to the steps and the lantern. (I actually didn't notice the lantern until you mentioned it). If you were to go back, or find a similar scene, you might try putting your camera closer to the ground for a different angle. That might put more emphasis on the leaves on the stones. &nbsp Posted: 01/02/2020 14:03:07
---
Robert Schleif
Those are very helpful suggestions. I'll give them a try and I hope to be able to post a new attempt at this shot before the end of the month. It's funny how my mind could blot out all that distracting business in the shot and be entranced by only the steps, leaves, and lantern. &nbsp Posted: 01/02/2020 19:36:58
Robert Schleif
It rained last night, so the steps were wet again this morning and I tried again. I was not able to find a camera position that significantly improved the image. Therefore, I diddled around with my submission, and while it is not really very good, I think it is better than my first submission. &nbsp
Posted: 01/03/2020 12:58:42
Dorinda Wills
I do like this version much better.
&nbsp Posted: 01/03/2020 13:00:13
---
Tom Carnahan
Robert, you have a good eyefor composition. The second photo is much cleaner and holds the viewers eye. Good work. &nbsp Posted: 01/11/2020 13:12:52
---
Judy Merson
I like the leading line texture and sharpness of the stones Perhaps you could selectively slightly blur the sides to contrast with the sharp stones This might reduce the slight busyness I like the wet rocks, but I liked the light area at the top since it made me think of being drawn to a dreamy place &nbsp Posted: 01/11/2020 20:59:30
Robert Schleif
---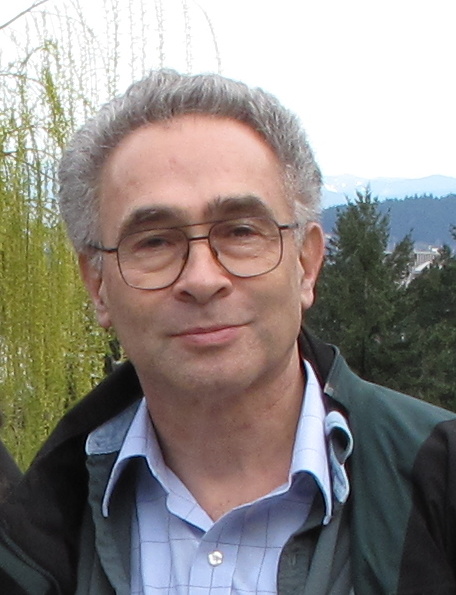 Stephen Levitas

(Group 32)
You folks are having a great and instructive discussion about this image. It's rare that the photographer can go right back and try again. I'm in Monochrome Group 32, so this is a very interesting shot for me.
You might consider that the top half of your original is a separate composition, like this: &nbsp
Posted: 01/12/2020 15:21:18
Robert Schleif
My gosh, this is yet another version that is better than my original submission. I like that the lantern is more prominent in this. &nbsp Posted: 01/12/2020 19:36:23
---
Jon Joyce
I really like this image, particularly the mystery aspect - where is this path lwadng? Another way of dealing with the problems noted by others would be to turn the image into a night scene: reducing the overall exposure and using local lighting from the lantern to both lighten the stones and some of the foliage. It would give you more control over what gets subdued overall. &nbsp Posted: 01/14/2020 10:12:49
---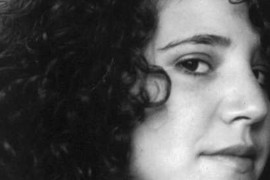 Jessica Manelis
I think it does have the potential as a black and white photo, but I agree that it is hard to determine what the focal point of the image is. I do like Stephen's cropping suggestion where the lantern becomes more prominent in the image. Jon's idea is interesting as well. I would love to see how that image would turn out. &nbsp Posted: 01/14/2020 10:20:54
---
Robert Schleif
In light of Jon's suggestion and Jessica's interest, I'm quite interested in putting a real light in the lantern and taking the picture while there is enough evening light that the steps away from the lantern can just be discerned. In my mind this will shift the focus from the wet steps to the lantern--another picture, interesting still, and perhaps better yet. &nbsp Posted: 01/14/2020 10:38:14
---
---
Robert Schleif
Dorinda Wills
This has in fact been a great discussion. Thank you, Robert, for your willingness to experiment and show us the results. Of all the variations, I do like the final one the best.
&nbsp Posted: 01/15/2020 12:36:47
Robert Schleif
Now, I want some fog so the light beams can be seen. &nbsp Posted: 01/15/2020 12:55:49
Dorinda Wills
An interesting project. Good that you can go back again.
&nbsp Posted: 01/15/2020 18:03:06
Jon Joyce
Oh, Robert, you have nailed it!! This is the image I first imagined when I first studied your image. It retains and greatly enhances the mystery that first caught my eye with your photograph, the breath of tone from dark to light, the emphasis on the path to ?. Outstanding photograph, Robert! Congrats.

&nbsp Posted: 01/25/2020 20:07:15
---
Leonid Shectman
it is a good picture only the lantern on the right side should be remove, it taking attention from the mane steps. &nbsp Posted: 01/20/2020 17:43:08
Robert Schleif
I suspect that your comment refers to my original submission. I agree that it is nonessential in the original, but in the next three, I feel that it balances the image and, of course, the lantern is essential in the final two versions. &nbsp Posted: 01/22/2020 08:46:59
---