Member Bios
Group Admin
Dorinda Wills, QPSA
My husband and I live in Puyallup, Washington. Other than snapshot photography, I have no photography background at all. I became serious about photography a few years ago when I got my first digital camera. Currently I shoot with a Nikon D500 and a Nikon Z6 with a variiety of lenses. Like so many others, I often use my smart phone as well.

My husband and I are active in our local camera club, Tacoma Photographic Society. I am Assistant Director to PSA PID Digital Dialogue and enjoy working with the other members of the DDG team. I've learned a lot from the club members and through various competitions, classes and workshops.
I enjoy participating in this Digital Dialogue group and am happy to have an opportunity to share and to learn with others.
---
---
---
Tom Carnahan
Retirement in Florida started in 2004 and photography has been a serious hobby since college with digital work replacing film shortly before retirement. Since moving to St. Petersburg I have joined local clubs in Clearwater (SCCC), and St. Petersburg (PAS). My interest in photography started in the 1960's and the intensity has been gradually increasing over the years. New doors were opened with the purchase of a Canon Digital Rebel SLR in 2002 and continually upgraded equipment to help stay fairly current with the stream on new developments.

Since retiring to St. Petersburg, Florida most of my work in photography has been in nature, sports and grandchildren.. Each area is presenting rewards, challenges and is a great hobby.
---
---
---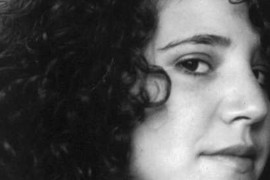 Jessica Manelis
I have been creating art since grade school. At age 11, I began taking art classes every Saturday afternoon. Throughout high school, I continued drawing and painting in a variety of mediums and ultimately settled at Moore College of Art & Design in Philadelphia, pursuing a career in the professional arts.

While at Moore, I received many accolades from my instructors and won competitions where my work was featured in magazines. Upon graduation, I settled in to a career as a graphic designer. Finding that creatively stunting, I set out to pursue my true creative passion.

Self-taught, I fell into photography as a means of generating reference photos for future art projects. However, I found the photo process was more fun. Embracing the medium, my work has been exhibited in several group shows in Huntington, NY, Bethesda, MD, and Philadelphia, PA, most recently at The Philadelphia Sketch Club's Photography 2010 exhibit in October.

Currently I live with my husband, two kids and two dogs in southern New Jersey.

Like most photographers, I am always looking for that unique perspective or "special something" in an image. My work embraces various styles from clean crisp well-defined images with an interesting and vital point of view to compelling composition and fresh simplicity. My aim is to entice the viewer to look at the details to become aware of the color and form of the subject. Even when using textures to enhance a photo, the viewer is drawn in and the subject maintains its focus and import
---
---
---
Jon Joyce
I am a retired economist and statistician living in Lewes, DE and wintering in Crystal River, FL. I have been interested in photography since I was a boy with my Argus C-3. My activity level has varied over the years, mostly snapshots with occasional efforts at composition. I have had no formal training in art, but since stepping up the quality of my camera a year ago, I have been studying composition and learning about camera settings required for a nice image. At this stage of my development as a photographer, I have not narrowed my focus of interest within photography and will definitely benefit from Group 30 members' comments on fellow group members' images such as those I have seen on the Group's website.
---
---
---
Judy Merson
I have taken pictures for years,but I have devoted my time to really learning to use my digital camera for the past year. I have learned that if I just point and shoot I do not get as good results as when I understand more about the camera and about composition and apply that understanding. I joined PSA to help me learn and better my photography. I enjoy the complete absorption I find when on a photo shoot and I enjoy learning to´┐½use Photoshop CS3 to properly ´┐½develop´┐½ my digital images.
---
---
---
Robert Schleif
I am a professor of Biology and Biophysics at Johns Hopkins University. Despite never having displayed significant artistic abilities, I have always been sufficiently interested in art and design to have worked on my own at developing my limited abilities. Thus, I did some photography as a youngster, did more during my post doctoral studies, then turned to graphics and learned Adobe Illustrator so that I could draw all the figures for two of my books, both of which I designed (consulting with the publishers' artists). As I'm not now writing a book and also no longer have a need to design and build our household furniture, my artistic creative urges are currently being satisfied with trying to improve my photography. When I returned to photography, about five years ago, I spent a year or so learning the technical aspects. Now, most of my effort goes into the artistic aspects. Contrary to my maxim of trying to use the best tools, I do not use Adobe Photoshop. I happened to have gotten started using a program called Picture Window Pro, which is very powerful, and operates at a rather fundamental level.
---
---
---
Leonid Shectman
I am originally immigrant from previous Soviet Union (more exactly from Ukraine). We moved to US in 1978. I am structural engineer, worked in design consulting companies. We lived almost 10 years in Houston, TX after arriving to USA, and then moved to Los Angeles, where are living right now. Last year I retired after more than 50 years of work. Photography was always my passion and hobby, which is really a big help after retiring. Me and my wife like travel all around the world. I mostly taking pictures during our travel time, after retiring we could spend much longer time traveling in different part of the world. I use Nikon D7100 with 18-200 zoom and wide angle 10-16. Also, I am using Photoshop CS5. I hope to have a lot to learn and look forward to interacting with this group.