Tim Sanders
---
April 2021 - River Torridge
About the Image(s)
This shot is of the the River Torridge in Devon, England.
Taken shortly after sunrise in March 2021.
Nikon D850 hand held one 250th of second at f8 - ISO200. All set manually. White Balance auto.
---
8 comments posted
---
---
---
Karen Harris
Welcome to Group 29. It's always fun to get new ideas and perspectives. I live in Lincoln, Nebraska, and our camera club here has a sister city relationship with Lincoln, England. We exchange photos several times a year and critique them.
Your photo is beautiful. I love reflections. I played around with hue and saturation a little and also reduced the contrast to give it that London fog look. What do you think? It's impossible to hurt my feelings so you can say anything you want. &nbsp
Posted: 04/07/2021 15:36:07
Tim Sanders
Hi Karen,
Your treatment certainly adds a certain dreamlike quality and will encourage me to go back and try some different looks in the processing. I think my original image is missing something - all the natural elements are there nut the photographer has come up a bit short - but I am not quite sure in what aspect.
I have some distant relatives that live in the UK Lincoln but I cant claim any connection to Nebraska.

Best wishes
Tim &nbsp Posted: 04/09/2021 11:48:47
---
---
---
Stephan Debelle
Hi Tim,
Welcome to the group, I am Stephan based out of Bora Bora in French Polynesia.

Beautiful capture, love the reflection and texture of the sky and there are many ways to explore making changes. On my side and without altering the colors, I would perhaps try to make the center area - forest & house - a bit brighter, perhaps decreasing the shadows. Seems the focal point in the center of the water? Perhaps I would have tried another shot with different focal points, closest on the clouds reflecting and then center on the houses / forest. &nbsp Posted: 04/10/2021 18:30:11
Tim Sanders
Hi Stephen,
Yes the focalpoint wasthe central white house,butmy main intent was to get the cloud reflection. I will be re-visitiing the original and process again from scratch. I have got a few other compositions I can play with as well. Thanks for the advice.

Best wishes
Tim &nbsp Posted: 04/16/2021 11:09:34
---
---
---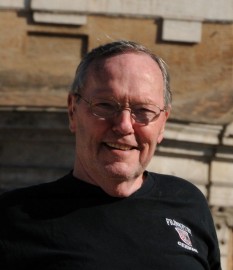 Bill Foy
Welcome, Tim!
Nicely composed image. And who doesn't like reflections? I'd like to see more of the detail in the terrain and houses. &nbsp Posted: 04/13/2021 09:36:19
Tim Sanders
Thanks Bill,as p[er the other replies I will definately revisit the original.

Best wishes
Tim &nbsp Posted: 04/16/2021 11:10:33
---
---
---
Judy Burr
Welcome to our group, Tim. I am a former Nikon user and still have some equipment, but have switched mostly to Olympus because it is lighter.
The clouds and their reflection make this a stunning image. The middle is a bit too dark for me so I lightened it a bit so we could see what's there. The color is fine the way it is. Overall, this is a very nice image. &nbsp
Posted: 04/16/2021 10:24:02
Tim Sanders
Thank you Judy.
Yours is a definite improvement. The colours are pretty much to the dawn light as it appeared. It was a magical time to be out and about and getting the picture was a bonus.
Best wishes
Tim &nbsp Posted: 04/16/2021 11:13:42
---
---
---
Please log in to post a comment