Stephan Debelle
---
February 2021 - Paragliding
About the Image(s)
The photo is from yesterday with a couple we met here, I thought I was going to die hiking the way up but made it! Our objective was to capture some close ups and wider shots of this couple flying above bora.

This was shot with a 100-400 handheld, @ 120mm ISO 320 f8 1/1000 sec - I mostly shot in AV mode.
---
7 comments posted
---
---
---
Bob Legg
Great idea Stephan. Beautiful colors and composition of the glider. I question of if reasonable to crop both the top (bring it down close to the horizon) and up from the bottom by ¾" or so. That part of the image is not adding anything necessary. My purpose was to make the female below larger as she is barely visible and separate from the orange thing. Also, since you were promoting Bora I would see if the huts/houses/guest homes could be saturated more via a filter or adjustment brush. &nbsp Posted: 02/10/2021 11:47:01
Stephan Debelle
Hi Bob,
It could likely be cropped especially these are very large images. With the intent to work with
https://www.valeriepache.fr/
to come to some type of collaboration, I do have many closer shots to focus only on the person / dress on the trapeze. I agree with the huts should may be pop a little more on the wider shots. I have not had time yet to fully process them but I do find this area of the image a little "flat".
Having closed our borders here again and without work, I have plenty of time to do post processing work:-) &nbsp
Posted: 02/10/2021 13:41:30
---
---
---
Karen Harris
Stephan Debelle
There are many ways to skin the cat:-) I don't disagree on the crop preference, I am personally not a big fan of 1:1 square images but that is one of the preferred format of Instagram and thus we must accept it to get more IG love.
This was a challenging pro-bono shoot, the hike was extremely difficult for non-athlete plus it was HOT and humid. My wife who often is my second shooter did not make it and I struggled!
A good friend who was tagging along (he is in shape) kindly carried my gear bag which contained two camera bodies with two lenses - a 100-400 & 70-200 plus I had a 24-70.
I ended up having no second shooter but after giving a 5 min prep class to my friend Eric, he ended up shooting in AV mode with the 70-200 - I took a few shots, wide with the 24-70 and then focused on closeups with the 100-400.
No tripod, the couple flying was moving at around 40kmh and being zoomed at around 300 to 400 was challenging.
We ended up with around 600 shots from the session (approx an hour) - Down to around 300 after the first selection to end up with just over 100 shots and 10-20 that will eventually get published.
The good news being that the dress designer accepted to work with us and lend us 3 dresses for our aquatic shootings as these dressed float so well in water.
The hike was worth the pain:-) It was a fun personal project, the start of a collaboration which I hope will bring business:-) - Our intent being to use these dresses in our aquatic shootings.
Wanted to give more of the context and story.
&nbsp
Posted: 02/14/2021 22:10:20
---
---
---
Judy Burr
A beautiful place to shoot, but I would never make it to the top! I get confused with paragliding and parasailing. I couldn't figure out what the gold piece at the bottom was until I enlarged it quite a bit. I think it has to show a person clearly to avoid confusion. I like the shot at the bottom which clearly shows the dress. I appreciate your details since I am not familiar with many water activities. This type of "flying" takes place all over--NC, Germany and more.I like Karen's crop, but think a vertical would work too. I also would like to see the huts better. &nbsp Posted: 02/15/2021 11:57:17
---
---
---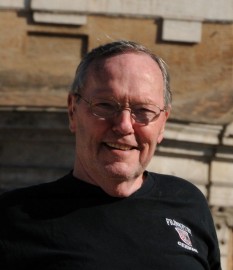 Bill Foy
So, after looking at all the commentary, I think it's a terrific business idea, but one that will have you climbing a lot - get in shape!!!
Beautiful image. Wondering if you have a lens that would allow you to make vertical images, at a closer range, which could also include the huts and coastline in the background?
The underwater shot is also an interesting concept.
Does a boat get the paraglider airborne and then unhook the tow line? &nbsp Posted: 02/15/2021 13:47:44
Stephan Debelle
Hi Bill,
I do have vertical close up shots, some with the huts but they are further away. I do not intend to climb again! That was a one time deal, they asked me to fly but I am not sure I want to get up there again! The launch is done from atop the hill, the wings gets the wind rather quickly and then a few steps to take off. Depending on wind condition they can fly quite a long time and get quite high. The pilot (husband) is a paragliding instructor and his wife does trapeze beneath him, that really cool to watch. They land on a close by soccer field, I was not there as we had to hike back down to sea level:-)
My concept for photography will focus on underwater shots with the same dress, we are actually getting two more from the designer as she quite excited about collaborating.
We might do another underwater shoot scuba diving this time and another in a pool in the evening with a ballet dancer. I added some shots with the dress here
https://www.boraboraphotovideo.com/portfolio-aquatic-night-photography/
&nbsp
Posted: 02/15/2021 14:48:55
---
---
---
Please log in to post a comment