Judy Burr, APSA, MPSA
---
November 2020 - Slovenia Blacksmith
About the Image(s)
I took this in Slovenia while on a tour; we visited an iron forging settlement. I used my EM5 and 14-150mm/4.0-5.6 kit lens at 20mm=40mm. ISO was 1000, aperture f 8 and SS 1/13 hand held. I processed it in Elements and NIK and opened the shadows and burned in some bright areas.
---
This round's discussion is now closed!
9 comments posted
---
---
---
Karen Harris
Nice photo. Blacksmiths are fun to watch. I don't think I would change anything. &nbsp Posted: 11/12/2020 12:31:17
---
---
---
Stephan Debelle
Great scene, it really tells the story. I would not change the framing, just thought the image had a bit of noise due to the ISO and perhaps a little too bright. I lowered the exposure, increased the shadows, lowered the vibrance, worked the noise and made it a little sharper. &nbsp
Posted: 11/12/2020 14:07:51
Kathleen Townsend
Really brings out the subject .. good edit &nbsp Posted: 11/12/2020 16:12:52
Stephan Debelle
Fun photo to work with, may be even more monotone while keeping the fire hot would work too I think. &nbsp Posted: 11/15/2020 22:51:13
Judy Burr
Stephen, Thanks for your suggestions. I need to learn a lot more about processing, including sharpening--my eyesight doesn't help! I wanted a warn look because of the light. I lightened the shadows:-). I debated cropping the top, but it adds some interest. &nbsp Posted: 11/16/2020 15:53:14
---
---
---
Kathleen Townsend
My first impression was one of a nice warmth of tones and really enjoyed the textures and angles in the wood structure.
Black Smiths are in my family and it is quite an art. &nbsp Posted: 11/12/2020 16:16:10
Judy Burr
Kathleen, It is fascinating to watch blacksmiths at work. It is amazing what can be done. I am glad there are still those who do the work for us to enjoy. &nbsp Posted: 11/16/2020 15:54:28
---
---
---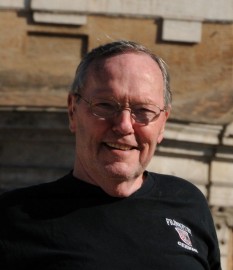 Bill Foy
I like your composition, the colors are very good and it's very sharp. My only suggestion is to darken the bright spot above the blacksmith, which I assume is a light of some sort.
I like images of people at work and particularly those occupations that are hard to find anymore. I tried a quick monochrome conversion (just because) and it pushed everything into the background with the exception of the blacksmith, the pot and the fire. &nbsp
Posted: 11/16/2020 14:24:57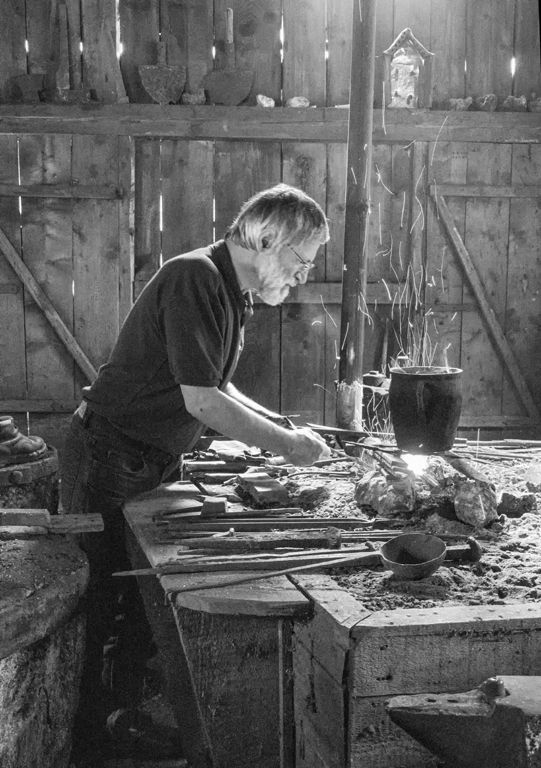 Judy Burr
Bill, You know I love monochrome and will be sending my mono version to my mono group and then compare the comments. I almost always convert color images. I also love to see people at work. &nbsp Posted: 11/16/2020 15:55:59
---
---
---