Bob Legg
---
November 2020 - My view #932
About the Image(s)
Taken a bit before prime color in the Shenandoah Valley, Virginia.
Just after sunrise with some color on the trees and fog rolling around the valley. I can make clouds appear, but haven't found ways to make the rolling fog happen. This might be the best the fall season has to offer. It's been quite dry. Processed in Lightroom and Luminar.
Metadata is ISO50, 92mm on my 28-300, f11 and 1/5 sec.
---
This round's discussion is now closed!
6 comments posted
---
---
---
Karen Harris
---
---
---
Bob Legg
Thanks Karen these suggestions work for me. Cloudy sunrises or I slept too late, but the wind came along and blew everything but dull leaves down. &nbsp Posted: 11/12/2020 13:38:27
---
---
---
Kathleen Townsend
Hello Bob, Every thing is lovely in the Shenandoah.
I was playing lets see what the clouds look like and the right one resembled to me a ghoul . While the other side resembled snow on Mtn tops. My focus was on the sunlight tree in the fore ground... Nice &nbsp Posted: 11/12/2020 16:26:52
---
---
---
Judy Burr
---
---
---
Stephan Debelle
Gorgeous shot! Love the colors & hue, never been there but it is giving me a great visual reference. The clouds do the trick, I am not sure I would change anything. More or less colors, saturation & contrast are of a personal perception. Wonderful image! &nbsp Posted: 11/16/2020 21:29:36
---
---
---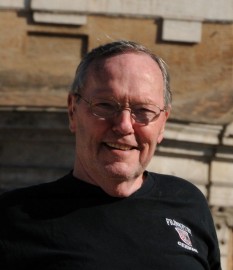 Bill Foy
---
---
---