Kathleen Townsend
---
October 2020 - Mountain Man
About the Image(s)
I took this photo of an Reenactor and I have no Idea any of the settings other than it was my Nikon DSL 3400. I think I used my 70 to135 zoom.
I have used the Photo shop Elements 2020 editor to crop, sharpen and to spot heal.
I was drawn to his fur hat and beard. He was an Interesting character and I thought he would make a good subject for a portrait.
---
7 comments posted
---
---
---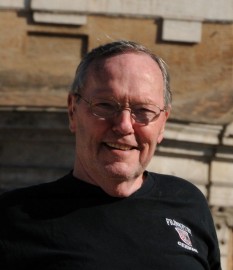 Bill Foy
Nice sharp, colorful portrait, Kat. This is a nice reenactor image, though I wish there were some of the reenactment scenery in the background to put a story with this man. I'm wondering if you had him pose? &nbsp Posted: 10/12/2020 13:35:43
Kathleen Townsend
Thanks.. for kind comments . He was with my husband in side of his tent. He was a vendor and the back ground is his tent canopy. &nbsp Posted: 10/12/2020 20:26:08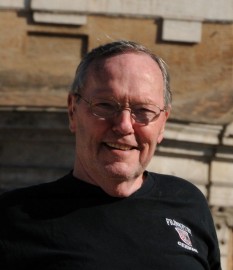 Bill Foy
Tell'm to get outside, you've got an image to compose!😁 &nbsp Posted: 10/12/2020 20:40:06
---
---
---
Karen Harris
Nice clear portrait. Light on the face is great. Stuff on the left is distracting. &nbsp Posted: 10/13/2020 20:32:45
---
---
---
Stephan Debelle
Very nice portrait, probably would work well in low tone or B&W too. &nbsp Posted: 10/13/2020 21:31:19
---
---
---
Judy Burr
Welcome to our group! Great detail and texture. I would prefer more background too. Depending on your purpose, you can move a subject to better light and look for a good background. I am so used to photo travel definition that I always think in those terms where posing and most changes are not permitted.

You certainly live in a beautiful area. We spent a week in NE GA years ago and have seen a lot of NC where our kids went to college. Where in Ohio did you live? I have been through the state by train and car since i went to UW Madison. &nbsp Posted: 10/16/2020 16:09:34
---
---
---
Bob Legg
Great seeing and editing. Like others, background behind his head is very distracting and you didn't leave yourself enough room to edit it out and that would be very difficult with that kind of hat. &nbsp Posted: 10/16/2020 16:24:58
---
---
---
Please log in to post a comment