Stephan Debelle
---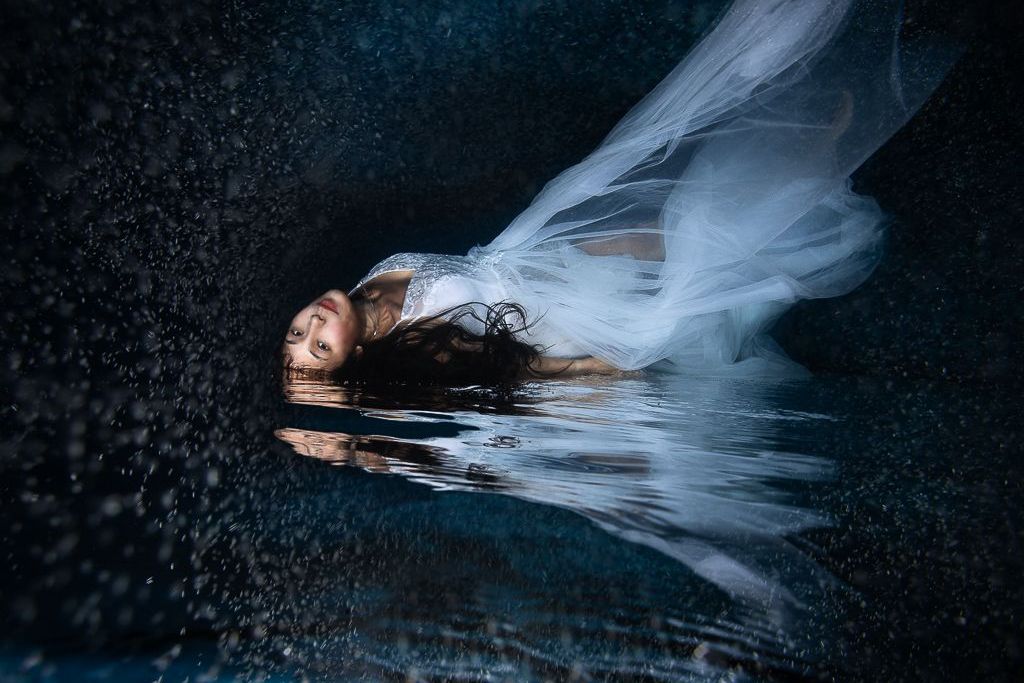 March 2020 - Bonnie
Original
About the Image(s)
I was thinking of submitting another shot from Hong Kong or Japan (cityscape) but changed my mind. I don't really have a title for the photo, but here is the story. Business being a bit slower here, we are enjoying time off as well as spending time to experiment. Having a project in mind and perhaps offering something new in Bora Bora, wanting to create more dreamy photos out of the standard resort shoot has been in my mind.

We do a good amount of in-water photography, especially with the sharks, and people love it. I wanted something more exotic and out of the norm, the intent being to launch an in water "fashion" shoot.

This photo was done two nights ago, in a pool where we can better control the elements as well as being safer. The model is my wife, she worked very hard in the water in for this test shoot. I had two other people helping, one in the water to help out and one on the surface to point a LED light on the subject as well as operate an Underwater Drone to provide additional light / backlight in the pool.

The photo itself is natural with minor retouching in LR, around 5.6 / 200 / ISO 125 - Nauticam housing and two external strobes, no dive tank on this one. During the night I also happen to take a few bubble shots, this served as the overlay on this photo. I am far from being done, this is again a quick rough shot with the overlay.

What perhaps was more interesting for me, was not the fact to capture a photo of an object, couple or landscape standing in front of me but to actually create it from my vision. The bubble came after the fact.

It was a fun Pizza & wine evening (cheap labor) for the people helping me, we were on-site for about 4 hours and I will be lucky to have a few shots to be proud of. Just wanted to share this with the group, while it was fun doing something different; the pool was deep and Bonnie needed a lot of help to be safe and not drinking too much water.
---
This round's discussion is now closed!
9 comments posted
Judy Burr
You certainly are creative and I wish you would tell us how you got the bubbles. I would think in your area, water portraiture would be very popular. Is the underwater drone you refer to a light? I tried another angle to see what it looked like. There are many ways you could put the image. &nbsp
Posted: 03/09/2020 11:02:53
Stephan Debelle
Hi Judy, I somehow captured a shot that night which was only bubbles:-). From a splash or the drone, I am not sure. Anyhow, I used the bubbles as another layer in PS, while the capture is real there is a good amount of work with PS done.

We do a good amount of photos in the water, especially with the sharks. This is something new I am working on so we shall see. I have two external flash on my housing, and an underwater drone with two lights https://www.qysea.com/products/fifish-v6/ which we used for backlight on some shots but it did not come out as I expected. It was still useful to provide light on the subject. These images can be flipped for sure as we can float in the water any way we want. &nbsp Posted: 03/09/2020 21:06:07
---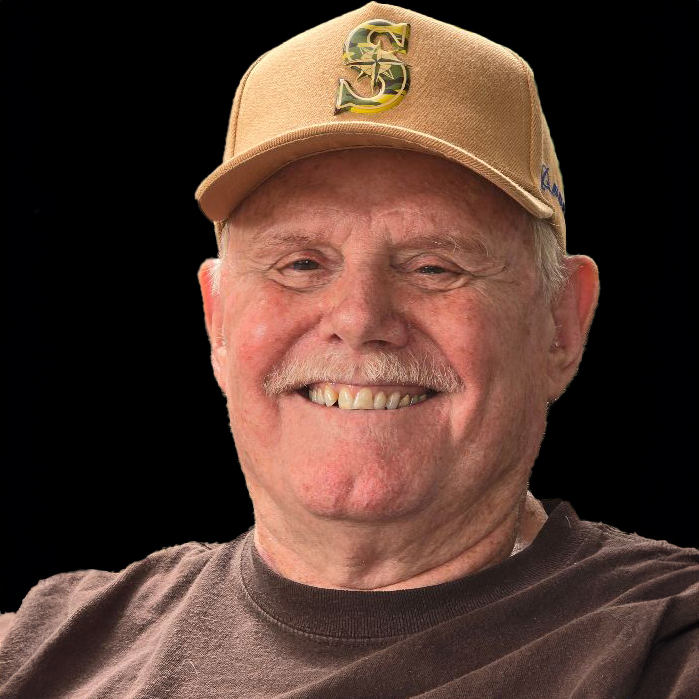 Bob Wills
Love the image and your angles work well for me. I think the reflection works great, but I find the bubbles somewhat distracting since I wasn't sure what they were, pebbles or bubbles. Left to right leading lines work better for me since that is the direction I read. &nbsp Posted: 03/10/2020 16:08:29
---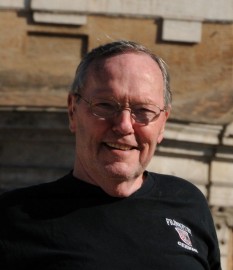 Bill Foy
I can imagine this as the image on the cover of a paperback mystery. This is a really intriguing image that I find eerie. It's difficult, looking at the model's face, to determine if she's "dead in the water?". Your use of the bubbles, I think, enhances the eeriness by drawing my eyes, along with the leading lines in the water, directly to her face. I really like your creativity with this image. &nbsp Posted: 03/15/2020 10:18:46
---
Bob Legg
Very well done Stephan. What a talent you have to visualize such a work of art and be able to instruct your model (understand wife could be easier or more difficult) how you want the final image to look like. Guests on Bora Bora are very fortunate to have such a creative and quality photographer to capture their special vacation. &nbsp Posted: 03/15/2020 11:53:21
---
Karen Harris
Very interesting and creative image. I don't think I could do anything to improve it. &nbsp Posted: 03/15/2020 14:57:14
---
Stephan Debelle
Thank you everyone for the comments. I actually just noticed that the image on display is the original while the second one is with the added makeup which makes it more alive:-) &nbsp Posted: 03/15/2020 18:30:27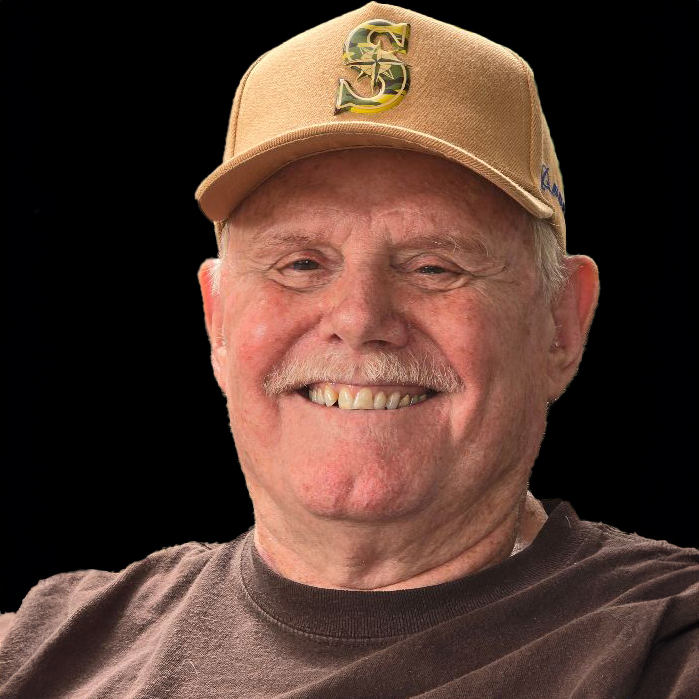 Bob Wills
I can swap them if you want me to. &nbsp Posted: 03/15/2020 21:03:50
Stephan Debelle
Sure, thank you Bob. &nbsp Posted: 03/15/2020 22:27:13
---