Wanda Krack
---
December 2019 - The girls Dressup
About the Image(s)
I took several images of the three little girls during a 'dress-up' morning at my daughter's house a couple of months ago. I loved their outfits and their excitement and tried to capture unposed images. Much to my dismay, the backgrounds were horrible, (no time to set the f-stop and even if I had, the bk. ground would have still only been partially blurred) so I looked to see what might be appropriate from what I have on hand. I tried a grassy green background first, and it was not pleasant. I then chose one of my milky way shots (I seem to have taken many this year), turned it sideways and removed the trees. Next, removing the girls by selecting them was the most difficult and time-consuming part. I had to re-do the extraction a few times! I love the end result and so does my daughter!

Camera info on the originals: figures: f9.5, ISO 800, 1/500th sec.
milky way: f2.8, 20 sec., ISO 2500

Combined in PS........brought up both images, worked on getting the background first, did the extraction, moved the girls over, and placed them (I am not 100% ok with how they are placed, but I can work with this).......I did use the burn and dodge tool some here and there, some sharpening, and a little cloning. Sorry, can't give you the step by step, but I thoroughly enjoyed this project. It was not difficult, just time-consuming. Any advice readily accepted! Thanks!

---
This round's discussion is now closed!
13 comments posted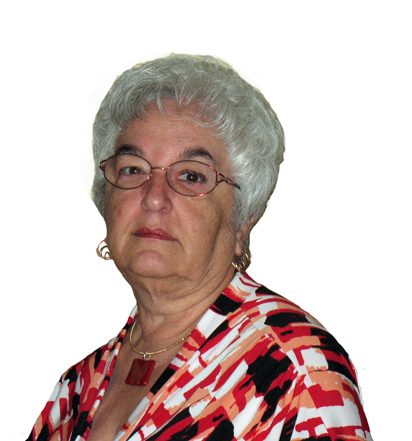 Beverly Caine

(Groups 48 & 80)
Visiting from 48 & 80. I would be hard put to offer any suggestions for improvement. The is so very suggestive of little girls happiness, and one that will always bring a smile to your lips. Very well done. &nbsp Posted: 12/04/2019 21:08:08
Wanda Krack
Thank you Beverly Caine for visiting and your positive comment. &nbsp Posted: 12/07/2019 05:56:23
---
Deborah Milburn
I love this image. It is a wonderful composite. It tells a story, whatever you can imagine. Great job &nbsp Posted: 12/08/2019 11:14:08
Wanda Krack
Thanks Deborah. &nbsp Posted: 12/10/2019 10:22:16
---
Colleen Price
A lovely story told her of the girls heading off in their imaginations somewhere in the universe.
Well done with composition and editing techniques &nbsp Posted: 12/08/2019 15:58:20
Wanda Krack
Thank you colleen. &nbsp Posted: 12/10/2019 10:22:33
---
Steve Jacobs
Usually not a big fan of composites, but this one brings thought of happiness and the holidays. Well thought out and great execution. Very nice, tells a nice story. I like it. &nbsp Posted: 12/10/2019 09:17:04
Wanda Krack
LOL, thanks Steve, I'm glad you like it. &nbsp Posted: 12/10/2019 10:23:17
---
Kathy Brand
I love it! So glad you provided all the details on how you did it plus the original photo. All the effort into extracting the girls makes the picture, but there is one angled line off the left of the middle girl and in the sky that could be removed. I don't think it is part of the original picture. &nbsp Posted: 12/10/2019 10:33:35
Wanda Krack
Kathy, you caught me! That line in the background was actually in the original image of the milky way picture that I used.............sorry, I just choose a different picture to explain how I had altered the images......and the one posted here is not the same milky way image used in the final. It is one that I had in my browser and I didn't take the time to go back and find that particular one to post here! Good observation. I should have removed it, or explained that the two are not the exact two, and that I used that shot to explain my process. Good eye for details! &nbsp Posted: 12/11/2019 18:36:06
---
Sheila Burke-Grey
Wanda, very sweet! Super job! Well done! &nbsp Posted: 12/13/2019 20:06:03
---
Mark Southard

(Groups 8 & 18)
Wanda Krack
Thank you Mark Southard. It actually looks good in b&w too!
&nbsp Posted: 12/18/2019 20:02:12
---