Renee Schaefer
---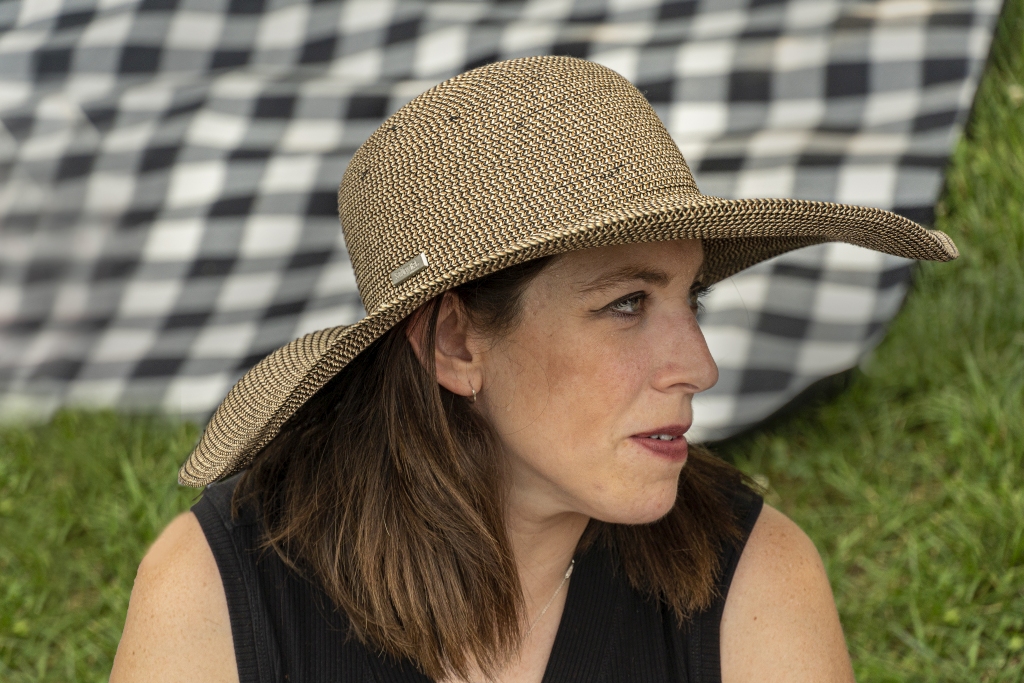 June 2020 - Picnic
About the Image(s)
This is an image taken last summer. I was remembering the wonderful picnics we would enjoy with friends. Will that day ever return?
---
This round's discussion is now closed!
6 comments posted
Becca Cambridge
Oh, I do hope that day will return sooner than later. I might have smoothed and/or erased some of the facial spots. I might have lightened up her face even though the hat shadows her. Like the continuation of color from the blanket to her shirt. There is also a mystery here as to what is off stage right that is grabbing her interest. Nice. &nbsp Posted: 06/11/2020 10:34:24
---
Jon Allanson
You have captured a good expression on your friend's face. as she is looking at something off camera. The fairly flat lighting has meant that we do not have the harsh shadow across her face that occurs on a sunny day. This is her, so I would not make any alterations or smoothing to her face. I am not very keen on the way that the 'blanket' is cut off on the right, there is enough of the blanket else where to make ig right across the image. &nbsp Posted: 06/12/2020 05:21:20
---
Danny Dunne
Nicely framed side profile portrait with an interesting patterned hat. And more patterns behind, pity it did not go all the way to the right.
The eyes. nose and mouth are a little soft as focus appears to be on the hat rim.
I think that the overall image would benefit from a "little" contrast and sharpening. And some selective darkening of the background to help the portrait stand out.
I don't normally play with other peoples images but I had a try with this one.
&nbsp
Posted: 06/13/2020 02:32:47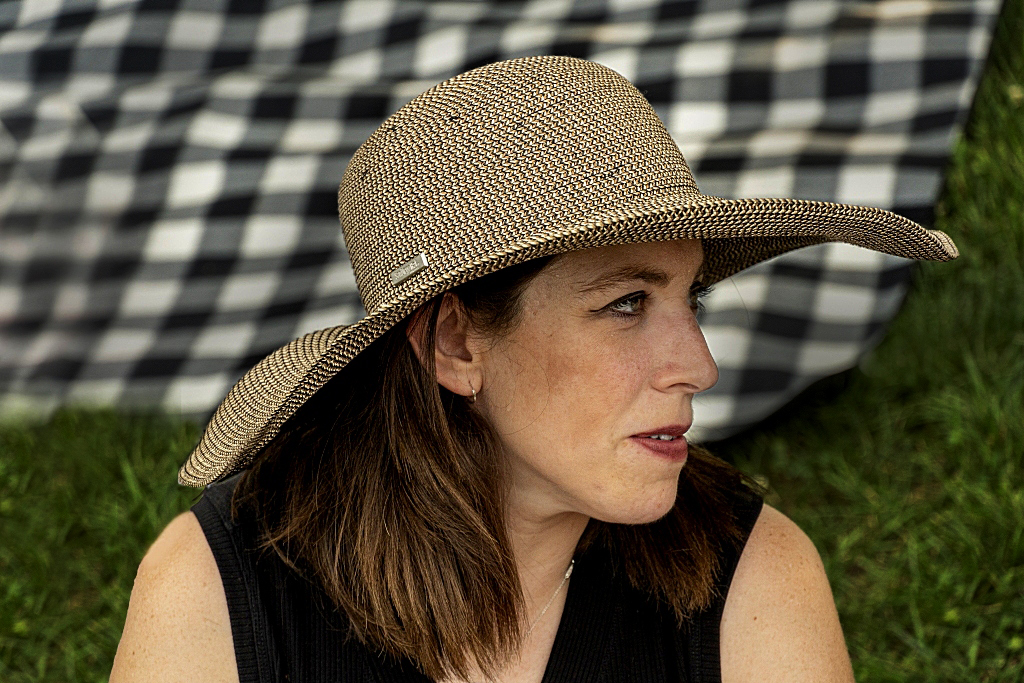 ---
Lauren Heerschap
I have never done portrait photography, so I'm learning from other's comments here. I like the dress and blanket behind her; nice complimentary feeling. I own a hat like that, and wish in our Seattle rainy weather in June I needed it! &nbsp Posted: 06/21/2020 11:44:53
---
Brad Ashbrook
That day will return.. we will return to normal when this virus burns itself out. &nbsp Posted: 06/29/2020 11:16:46
---
Jan van Leijenhorst
The days will return! A nice portrait of your friend. I like the stare into the distance. I would not change anything on her face: this is who she is. I would suggest cropping from the left to the beginning of the hat as I find the large piece of rather brightly colored blanket a bit of a distraction. &nbsp Posted: 06/29/2020 12:00:16
---