Lauren Heerschap
---
November 2019 - Steam Pipes and Spigots
Original
About the Image(s)
I took this on a tripod with my Olympus OMD EM5 Mark 2 camera, lens 40-150mm F/2.8. Camera was set on Aperture Priority, F4.5, ISO on Auto, White Balance on Auto, and I shot it in RAW. I also used a setting for focus stacking in the camera; it stacked 15 shots in the camera and it produced a stacked .jpg in camera. The camera gave me an ISO of 1600, 1/10 sec shutter, and 100mm focal length. Post processing, it was edited in Lightroom, ( I admit I started with hitting Auto in Lightroom) and then into Photoshop where I used a spot healing brush, and content aware to take out the lower right box that was out of focus and the half spigot on the bottom edge. I then went into a layer with black and white conversion, and lowered the blues to 20 and the reds to 21, , to bring down some highlights.

As you probably noticed, I like to use the features on my camera, so please don't tell me to take ISO and White balance off auto. I have never been a film user, so understanding the computer that is in my camera is one of my goals – I paid for all of that, so I guess I should use it is my philosophy. I just heard Thibault Roland speak on Monochrome images, and he said that he always shoots in Manual so he can control his image. I guess then I don't get why you'd pay for a digital camera? I noted that he used Photoshop and Silver Efex Pro too. My goal is to understand how to post process well, but to keep it to a minimum if I can shoot better to start with, and "visualize the photo in monochrome before it is taken", which is Thibault's recommendation.

I have some questions about this shot. I took it when in Spokane at the PSA Conference, at the tour of the Steam Plant, and there were several photographers around me. They were all working on tripods and using a slow shutter approach. I'd like to know why were they using an open shutter for this shot? Would it have produced a different effect? It is not very often that I work in monochrome, as I love color, but I understand that there is a range of tones that everyone since Ansel Adams has been trying to achieve. They are listed in Silver Efex Pro and you can read them on the photo if you click on them. I am curious as to when you view this photo if you can tell the range of tones? Is there too much contrast? What would you do differently?

I am also wondering if you find anything distracting in the photo? I had photo club feedback that said the piece of tape on the pipe was distracting, I should take it out. Others disagreed. Is it distracting? I wonder about the long pipe line in the background that is at an angle. Is that distracting?

I really like this shot because it prints well – and especially on a matte paper – I used Paleo Duro Etching by Red River. I'm not sure if on screen it does as well, but my goal was to get a good monochrome when I shot the photo, and I liked the textures of the pipes. I think my camera does well with 1600 ISO in low light; and I didn't see much noise. Even so, the texture on the pipes made me happy.
---
This round's discussion is now closed!
13 comments posted
Renee Schaefer
I love this image. The lighting is perfect. I woukf remove whatever is below the pipes and darken the tape on the pipe. It being so light my eye tends to get stuck there. &nbsp Posted: 11/07/2019 10:54:35
---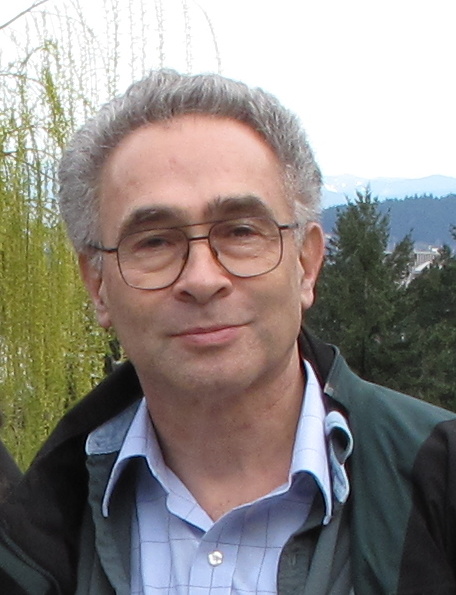 Stephen Levitas

(Group 32)
Lauren Heerschap
OK Stephen, so I am new to this process, and the group. I don't know you. However, as a woman photographer, I find your crop suggestive? Which I think is kind of funny, and maybe my comment is not appropriate, not knowing you. No offense intended, we sometimes do subconscious things. On the other hand, I could have put your cropped photo in fine arts and got my comment. I like the full photo because it has so many textures, shapes and light, and it comes from a bygone age that is not technical - in a society that is so high tech it is easy to miss the necessary physical pipes and wheels. &nbsp Posted: 11/12/2019 11:31:19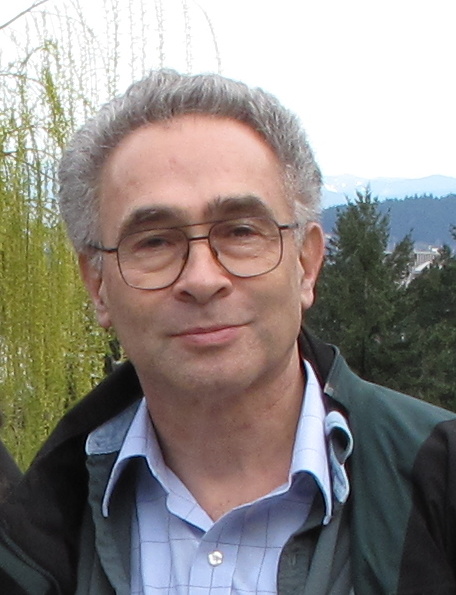 Stephen Levitas

(Group 32)
Ah, I see, suggests a woman's breasts. You certainly have identified a problem, conscious or subconscious. One must always be alert to what one's art might suggest to all viewers. Sorry to have not noticed.

We talk about a lot in these dialogue groups, and our photographs are often tangents to discuss personal experiences, travel, and issues of all kinds.

Many social groups today are mistreated, ignored, and abused, and often subconsciously, and by structural problems that perpetrators don't even notice. I am thinking, for one, of the issue now before the Supreme Court that would allow employers to fire employees solely for being LGBTQ, without considering their merit.

As to your photograph, what might be a tighter crop that you would not have a concern about? &nbsp Posted: 11/12/2019 20:51:59
---
Becca Cambridge
I like the color also but see what you like about the black and white. Nice photo stacking.
Seems like a lot going on in this capture. I think a tighter crop would help focus one's eye. I agree with Stephen as he cropped to what I think is the most interesting area. &nbsp Posted: 11/11/2019 13:52:19
---
Jon Allanson
I can see why you have taken this image and I feel that the in camera photo stacking has done an excellent job, as a keen monochrome worker I agree that we need to pre -visualise the effect we wish to achieve in mono. I feel that this subject would work equally well in colour or mono, and that the 'box' lower right is better cloned out. I agree that the piece of tape could be a distraction, and definitely requires toning down or better still replacing with pipe. I also feel that the pipe in the background is not contributing to the image. I cannot decide if you have too much in the image, as my eye keeps going to the tap wheel top right and in someways it is acting as a distraction, but feel that Stephen's crop has taken to much of the image away and kid of left the two tap wheels looking without any connections. &nbsp Posted: 11/12/2019 03:18:51
---
Lauren Heerschap
Thank you everyone for your feedback. I have decided to keep the crop, but I did remove the tape and the line in the background. My husband, Henry, who is also a photographer suggested I keep the line because it creates tension. What do you think? I will be entering this in the NW Council of Camera Clubs traveling print salon, and it will get scored feedback from 6 camera clubs. &nbsp
Posted: 11/16/2019 01:22:44
---
Jan van Leijenhorst
I like this image very much. The conversion to monochrome makes it a stronger image.I had not noticed the tape until I read about it. It does not bother me. What I would suggest is to darken the pipes on the lower left somewhat as they distract from the main parts of the image. A slight gradient in LR would so the job. &nbsp Posted: 11/20/2019 10:26:30
Lauren Heerschap
Great suggestion. I have not played with a gradient in LR, do you mean the Graduated Filter? &nbsp Posted: 11/20/2019 10:44:26
---
Brad Ashbrook
I prefer the conversion to B&W, it seems to have more impact.
I do like the new version better, the 2 lines on the lower right were a distraction.
I don't know how easy it would be, perhaps remove the second pipe on the lower left to help simplify a little. The one above it is interesting because of the knob. &nbsp Posted: 11/20/2019 10:53:20
---
Lauren Heerschap
Thanks, Brad for the suggestion. I am beginning to feel like a plumber. I wish I could get paid for the time I am spending on this photo like a plumber! I think if I remove the 2nd pipe, which would be tricky, it would have to extend that main pipe. I am going to play with Jan's suggestion to darken it first, a bit easier. &nbsp Posted: 11/20/2019 10:57:14
---
Danny Dunne
The shapes, patterns and lines work well and make this almost abstract. There is much to look at in the image that holds my interest. There is a good range of black thru white &nbsp Posted: 11/26/2019 23:50:41
Lauren Heerschap
Thanks Danny. I think the monochrome makes the shapes stand out.
&nbsp Posted: 11/27/2019 07:58:48
---