Mervyn Hurwitz
---
March 2023 - Discoveries
About the Image(s)
Taken on my trip to Cuba in 2016. Its amazing what can be achieved with a bicycle if that is your only mode of transport.
Sony A7II 120mm. ISO 100, f8, 1/640secs
I positioned myself on a street corner in the early morning and watched the people and traffic passing by.
---
This round's discussion is now closed!
6 comments posted
---
---
---
Jose Cartas
This is an image that requires some time to properly interpret it. It took me a short while to notice the difference (color and size) between the wheels, which being Cuba is probably the result of some shortage. The rundown walls in a way complement the story. The shadows provide an interesting addition to the whole picture. My only comment is that, because of the high shutter speed, the photo feels a little static. &nbsp Posted: 03/06/2023 17:51:31
---
---
---
Anges van der Logt
A nice image! Very well composed. Agree with Jose about the shutter speed. But you probably did not plan this shot ;) &nbsp Posted: 03/07/2023 03:21:47
---
---
---
Bob Benson
I agree about the movement on the wheels, but stop motion in this case is good too. (Also getting wheel motion might have led to a lot of undesirable motion in other areas.)
I wonder if a slight crop on the left might work, as the nice frame blocker caused by the post may be a little more than necessary. If you preferred the aspect ratio, a crop on the street would keep it the same. &nbsp Posted: 03/07/2023 11:19:23
---
---
---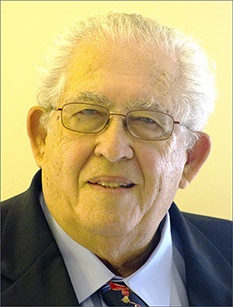 Stuart Caine

(Group 42)
Very nice sharp image, I like his shadow on the sidewalk. You can see by the sidewalk, that the road is going downhill. The telephone on the left side doesn't bother me. Nice capture. &nbsp Posted: 03/07/2023 11:44:00
---
---
---
Kirsti Näntö-Salonen
You really made good use of your vantage point! There is an authentic atmosphere with the subject in beautiful morning light with all the interesting details. - I started today a course on Visual Thinking Strategy in image analysis: it begins by trying to register all the things you see in an image, and then thinking about the information they carry, ending with the way they contribute to the story or message of the image. I think that this image would be perfect for this sort of approach - which I think Jose actually used so well. &nbsp Posted: 03/08/2023 10:43:54
---
---
---
Tony Au Yeong
My eyes are drawn to the orange colored tire, besides being different from the front, it stands out from the color of the road. As Jose said, it tells a story as well. The wall at the background displays interesting texture and colors. A lovely street image. Panning the shot may be another approach to take the photo. &nbsp Posted: 03/19/2023 10:29:00
---
---
---