Anges van der Logt
---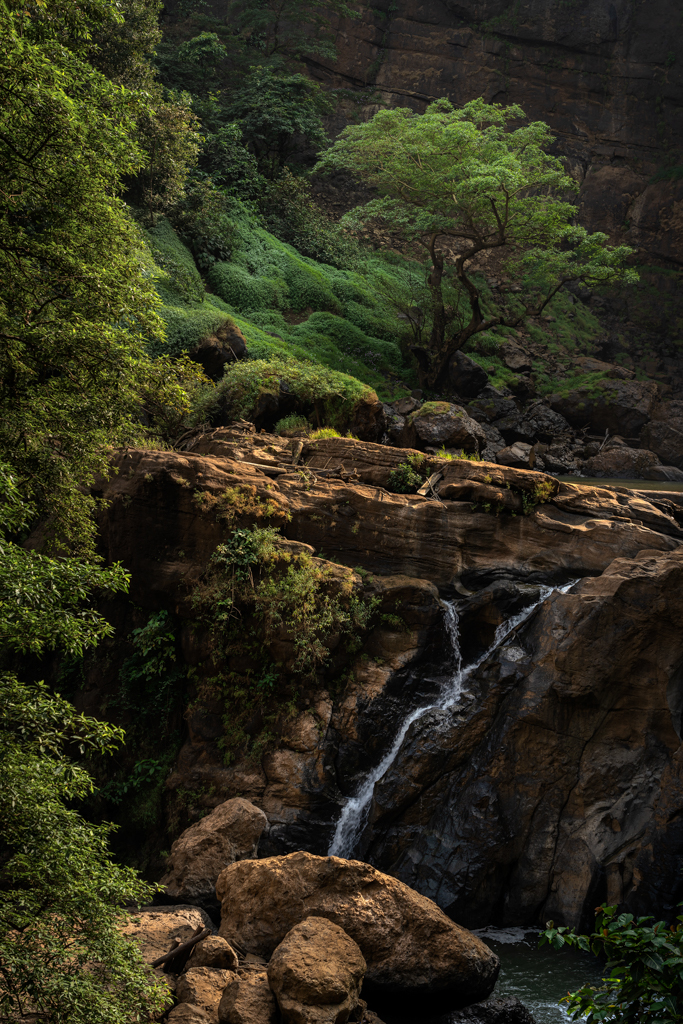 February 2021 - Cimarinjung waterfall at the Ciletuh Geopark, West Java, Indonesia
Original
About the Image(s)
Camera : Sony A7RIII
lens : FE24-105mm
Settings :
focal length : 46mm
aperture: f/7.1
speed : 1/100sec
ISO : 100.

I took this shot handheld as the light was strong enough already for a fast enough speed of 1/100s. As you can see in the RAW image most of the light
fell on the trees to the left of the image, as there is a cliff with a bigger waterfall to the right of this scene actually. But I liked the tree in the BG, and intended
to light it up somewhat with dodging, and lower the brightness of the trees to the left with some burning. I used the rocks in the FG and the small waterfall
to lead the viewer to the tree.. Is it obvious enough? Do you like this image? Can this image be improved?
---
11 comments posted
---
---
---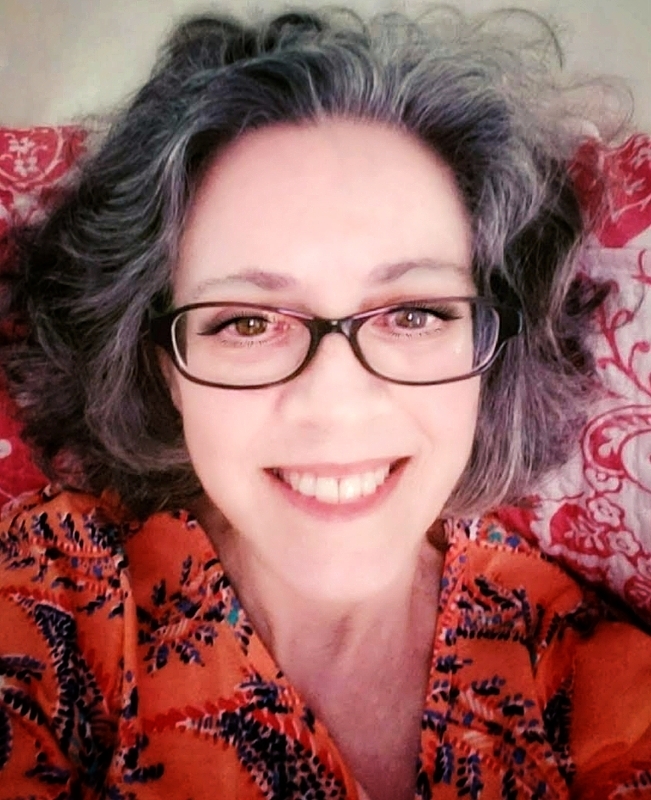 Belinda Hudnall Keller
I think it's a beautiful image. I believe your edits improved the image just as you intended. Your brightening opened up the tree and the area across the rocks very nicely with great light. The only nit-pick I have is wishing for a little more space on the right side of the frame, but I don't see any other improvements needed. The landscape experts will be able to share more. For me, it's lovely! &nbsp Posted: 02/08/2021 19:47:08
Anges van der Logt
Thanks Belinda for your valuable input. I should have zoomed out a bit maybe to be able to give the tree a little more space on the right. &nbsp Posted: 02/08/2021 21:41:31
---
---
---
Bob Rosenberg
Hmm. For me, the waterfall didn't lead my eye towards the tree. Rather, the opposite, my eye sort of followed gravity and went down to the rocks. The tree seemed to be mostly background as I viewed it. But it's a lovely photo - very peaceful indeed. :) &nbsp Posted: 02/09/2021 09:45:53
Anges van der Logt
Thanks Bob for your valuable input. I think the tree can be brightened up a bit more maybe to get to my goal. &nbsp Posted: 02/16/2021 20:42:51
---
---
---
Jose Cartas
It is a good composition, although I don't find so obvious the connection between the tree and the waterfall. I agree with your decision to lighten up the tree in the middle of the frame, but I would have kept the tree on the left with the same brightness as the original. In a way, it can serve as a counterweight to the other tree. &nbsp Posted: 02/10/2021 21:33:16
Anges van der Logt
Hi Jose, thanks for your input. That is actually an interesting idea as well, will definitely try that out. &nbsp Posted: 02/16/2021 20:44:02
---
---
---
Tony Au Yeong
I like the tonality of the image and the color of the rock. You have brightened up the tree in the BG, though my eyes are attracted by the rocks and the waterfall because of the shape, the texture and the colors. May be your can consider the tree as a lesser element of interest. I think the top of the image can be cropped down a little bit. A beautiful landscape photo. &nbsp Posted: 02/12/2021 09:49:15
Anges van der Logt
Thanks Tony for your input. Yes maybe I should make the waterfall the POI instead of the tree, just thought because it is rather small it would not be interesting enough. Now I see your point. &nbsp Posted: 02/16/2021 20:45:37
---
---
---
Mervyn Hurwitz
Anges van der Logt
Thanks Mervyn, this is interesting as well. After all these comments, I see now that the waterfall should be the main POI and the tree just a supporting element to the waterfall. &nbsp Posted: 02/16/2021 20:47:00
---
---
---
Bob Benson
I like the composition a lot, but perhaps to draw us more into the falls, you could crop a small amount off the top and left side. I agree with Mervyn about putting more feathered light into the falls area. I would not darken the top tree, as it is also a powerful supporting part of the image. I think it could stand a slight brightening. I understand that you wish to have the darker "feel" of the image, but the histogram shows that the top part of the light spectrum is not being used, and perhaps just a little tweaking there with a follow up reduction in highlights to keep them from going over the top. &nbsp Posted: 02/17/2021 10:43:03
---
---
---
Please log in to post a comment