Mervyn Hurwitz
---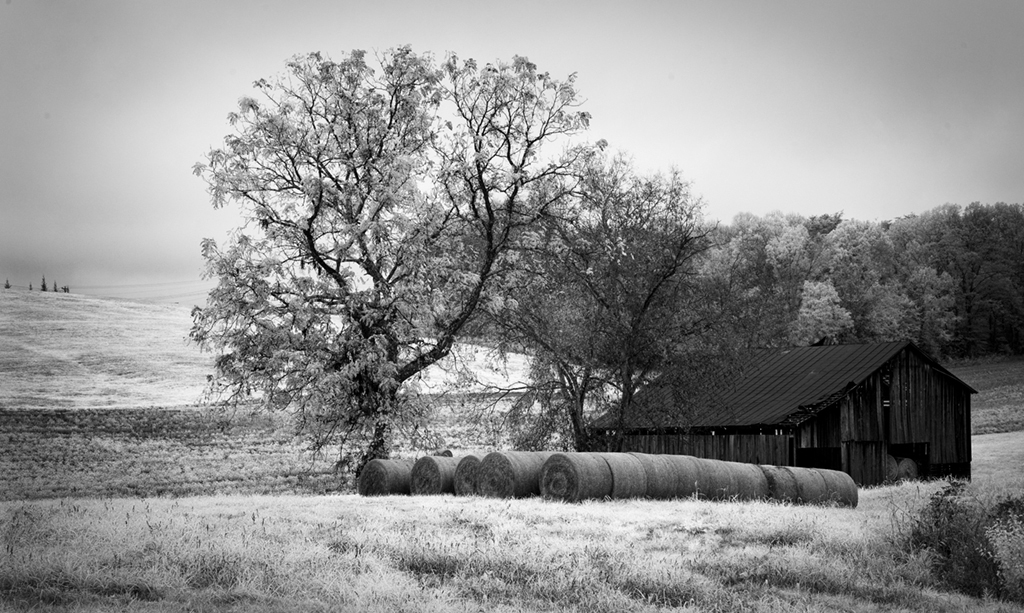 January 2021 - Old Barn and Farmland
Original
About the Image(s)
Taken in Tennessee on my visit to the Smoky Mountains. I love cruising around the back roads in the farm country looking for old barns and other interesting scenes that we do not see in Florida.
This was taken with my old Sony A7 that has been converted for infra red (by Life Pixel)
Converted using Actions provided by Life Pixel.
70 mm lens, ISO 200, f13, 1/160 sec on a tripod.
---
6 comments posted
---
---
---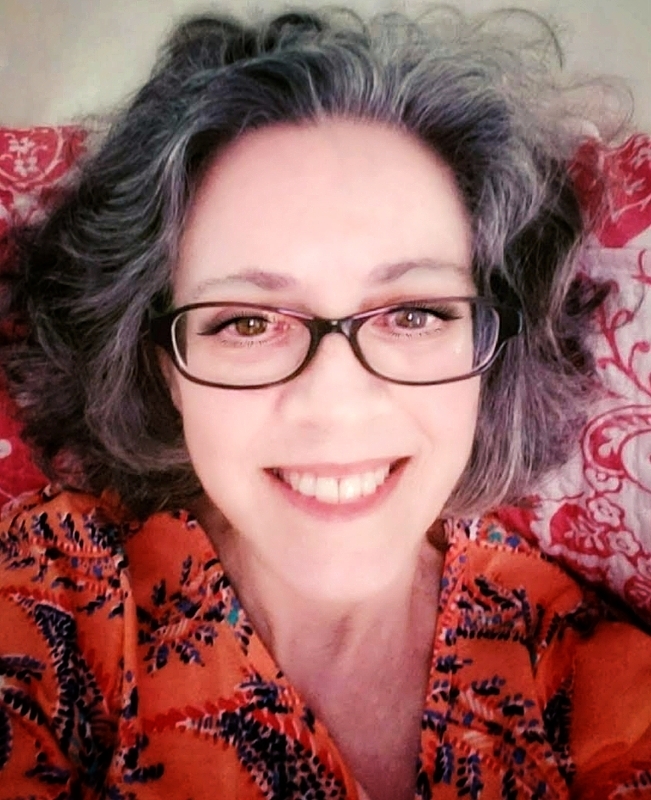 Belinda Hudnall Keller
Beautiful! Always takes me a minute to figure out if infra red was used. I like the effect, especially that it looks like snow in some areas. I like the layers of rolling hills in the distance, and the hay lined up. Nicely done-- it all looks very natural. &nbsp Posted: 01/02/2021 22:31:29
---
---
---
Bob Benson
Very nice IR. Good separation of tones. It conveys an interesting mood. I even like the small group of trees that are at the horizon, as it helps separate the background from the sky. I don't see anything you could do to improve this, except possibly to burn in the bottom edge of the foreground a little.
You mention actions provided by Life Pixel. I have never seen them. Are they available on their website? &nbsp Posted: 01/03/2021 13:14:58
Mervyn Hurwitz
Thanks for your positive feedback.
The actions were provided free from Life Pixel when they converted my camera. I am sure they are available on their website. It is called IR adjust w/Channel Swap, and IR Channel Swap w/White Foliage &nbsp Posted: 01/03/2021 13:33:44
---
---
---
Anges van der Logt
Very nice image. I like the black and white feel of it and also that it appears like snow in some areas. I agree with the other comment to either burn the FG a bit or give the whole image a slight vignette maybe. I am however not sure about the small trees on the horizon, for me they seem to distract a bit and do not add to the overall balance of the image, if they would be a bit bigger then it might work. But that might be my personal feeling. Just ignore. ;) &nbsp Posted: 01/04/2021 00:17:45
---
---
---
Tony Au Yeong
A beautiful image with well balanced tonality and composition. I have no experience with IR photos, is it possible to get similar result with an ordinary camera? &nbsp Posted: 01/06/2021 09:17:37
---
---
---
Jose Cartas
A very interesting picture, where IR was the correct decision. I like the composition and find that the trees in the distance contribute to the balance (rather than being distracting). Lots of curves and round forms, which is good. It seems that you added a vignette to the borders, and it works for me. My only suggestion is to open up the barn a little, so it's more prominent in the photo. &nbsp Posted: 01/07/2021 20:22:28
---
---
---
Please log in to post a comment