Mervyn Hurwitz
---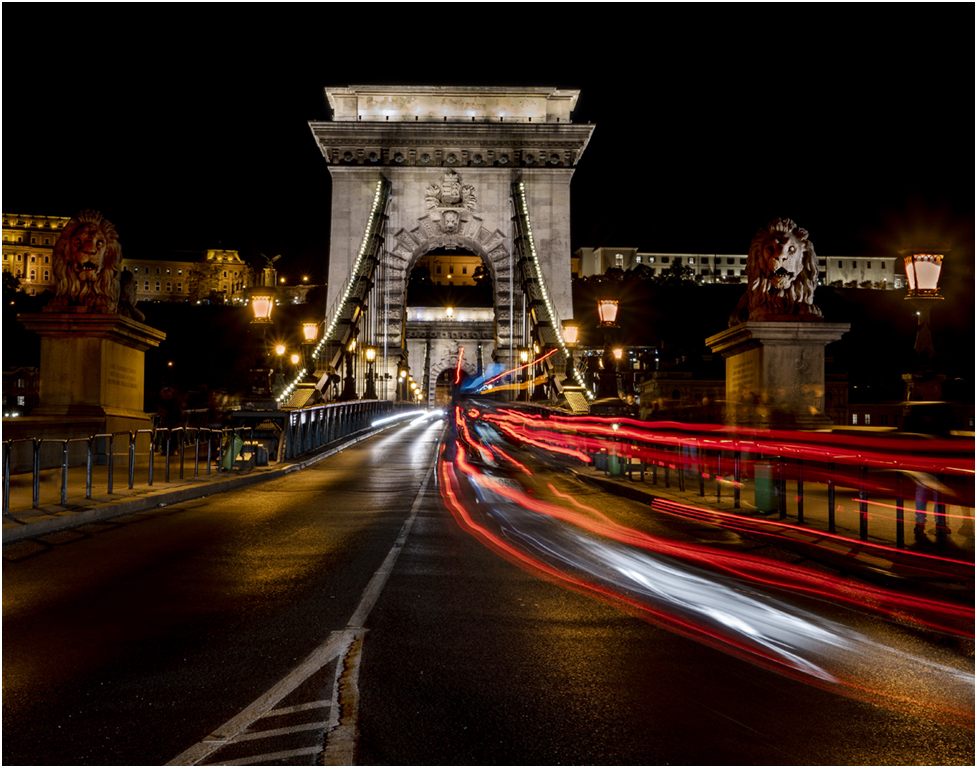 August 2020 - Chain Bridge, Budapest
About the Image(s)
Sony A7 III 48mm. ISO 100, f16, 10 secs. Tripod
Taken from a small traffic circle in the middle of this busy intersection, there is really only one place to stand to get this shot. Of course we had to wait for the cell phone photographers to take their portraits and get out of the way!

I did very little in post process other than painting with orange to reduce some of the brightest street lights on the bridge.
---
6 comments posted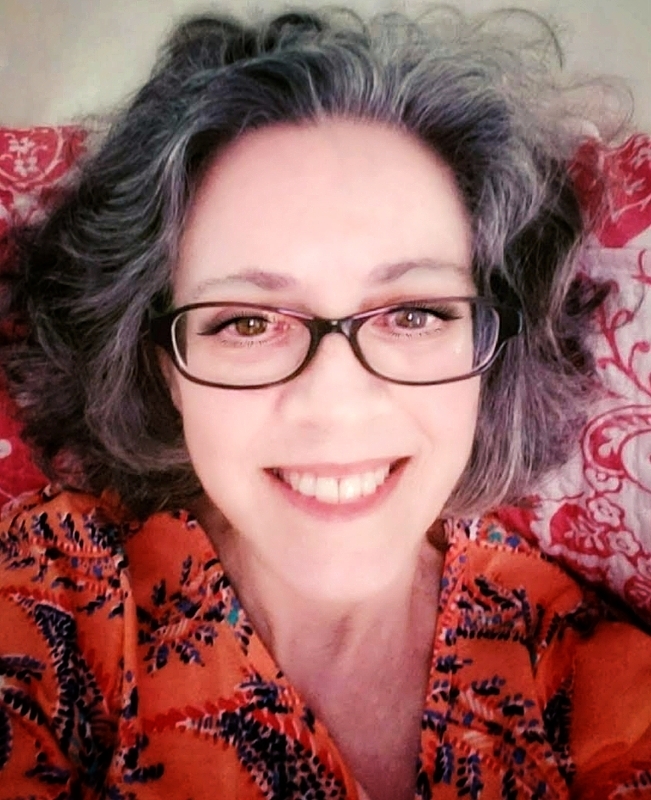 Belinda Hudnall Keller
Lovely night shot of the architecture and very colorful. What strikes me about it is what appears to be a sudden disruption of peace. The calm area, soft night lighting, is jolted by electrified light trails. It seems to need straightening (pull left down), and I would crop the bottom (or remove) the pavement marker. On the right crop to remove the lamp for balanced symmetry. Cropping the right also gets rid of the shadowy legs/feet not connected to bodies. Patience paid off! No people! &nbsp Posted: 08/05/2020 16:21:45
---
Tony Au Yeong
An attractive image with colorful lines implying movement and action. It is tempting to make a symmetrical photo shooting from your position but the prominent red lines on the right side is difficult to balance. &nbsp Posted: 08/06/2020 09:44:12
---
Bob Benson
I am torn about cropping the bottom. On one hand, it provides a leading line reinforcement, but perhaps since it is so bright, maybe it is too much. Cropping the bottom might help though by putting the bright light leading line on the right closer to the bottom. &nbsp Posted: 08/06/2020 21:35:53
---
Albert Zabin
I am withthecroppers. There are enough leading lines without it. Its brightness and lack of color make it a distraction for me, This is otherwise a wonderfully done photograph &nbsp Posted: 08/06/2020 21:59:10
---
Mervyn Hurwitz
---
Jose Cartas
This is a perfect motif for night photography. I was in Budapest in the summer of 2017 and took a lot of pictures of this bridge. I agree with other comments regarding cropping. As you have already taken them on board, there is not much I can add. Even if now you have a centered picture, it is not static because of the trail lights. Maybe you could improve the photo a little more if you manage to dodge the lion on the left, so it's more visible. &nbsp Posted: 08/08/2020 20:18:08
---
Please log in to post a comment