Belinda Hudnall Keller
---
October 2019 - Sundown, Barren Ridge
Original
About the Image(s)
Sundown at a friend's vineyards in the Shenandoah Valley. A tiny sliver of the Blue Ridge Mtns are in the far distance. I missed the sunset, but I liked the colors (and the wine).
Avoiding people and parked cars was a problem, and the final crop unfortunately includes the tall plant on left because of cars to the right. A closer crop seemed too square and mid-framed.
Minor edits were made to punch up the image, and hopefully I didn't overdo it, or over sharpen when resizing. It actually lends itself to a painterly version which I'm working on, but I think the image as is could use a flock of birds (?)
Samsung Galaxy s9, pro, f/2.4, s1/35, WB auto, ISO 50
Snapseed: cropped, colors saturated, minimally expanded/filled right side, tonal contrasts adjusted, selective tool for brightness across the distant field.
---
This round's discussion is now closed!
7 comments posted
Bob Benson
Would be torn on whether to have the wine first or get the image ;-) A flock of birds in the sky would also be nice.
I wonder if you could have gotten lower to eliminate the road? I like the road on the right going back into the scene, but not so much the foreground road. I also think lightening the foreground slightly would be acceptable.
I tried removing most of the road and some lightening of the foreground just to see, and have included it here.
Then, for the heck of it, I quickly applied a painting filter, and I agree there is probably great potential as a painting too..
&nbsp
Posted: 10/05/2019 17:17:09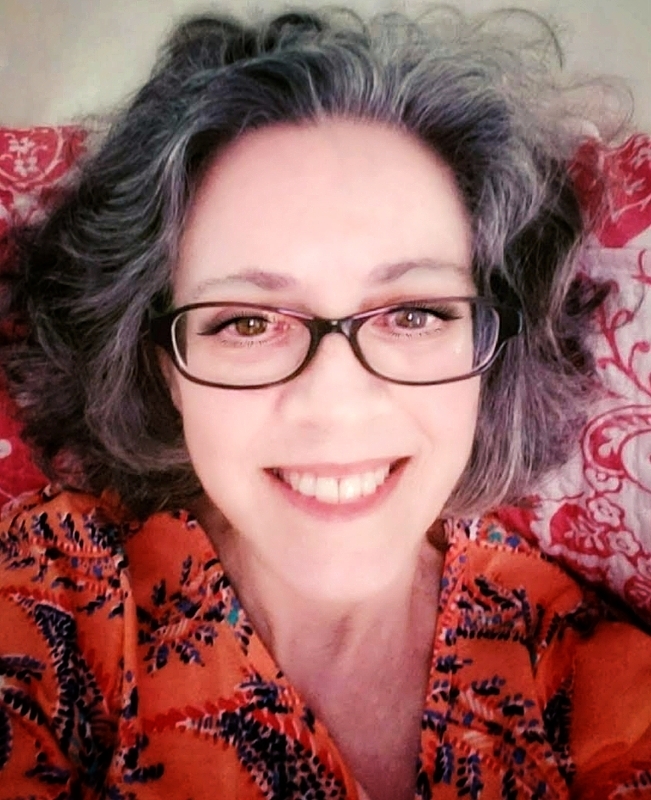 Belinda Hudnall Keller
Great suggestion! Eliminating the road makes a huge improvement, and I like the painterly version. I'll have fun working on it -- and enjoying their wine! Thanks-- &nbsp Posted: 10/05/2019 17:38:58
---
Mervyn Hurwitz
Belinda, I love this image. The color palette is gorgeous, and you have achieved sharpness from front to back. The road anchors the composition and leads my eye through the landscape to those inviting vineyards. I would not remove it at all. &nbsp Posted: 10/06/2019 11:29:37
---
Jose Cartas
This is a nice landscape shot with nice colors (especially in the sky), although I would lighten up the foreground to show more detail. I'm not so sure about eliminating the road. It's true that it is a little distracting, but if you want to clone it you should use the trees, so it looks natural. Otherwise (e.g., Bob's try), you will end with a road that starts from nowhere. I also see a halo in the mountain range; is it natural, o the result of post-processing? &nbsp Posted: 10/08/2019 21:39:33
---
Albert Zabin
I would try eliminating the road by cropping the bottom and replacing the residue of the plants with a clone or erase tool. The the road remaining provides a strong leading line to the mountains and the colorful meadow and background. I don't think the plants are so beautiful that they add anything. The powerful elements are the color of the meadows, the contrasting dark vineyards, the streak of colr on the distant redge and , of course the gorgeous sky &nbsp Posted: 10/14/2019 17:09:49
---
Guy Hawkins
I agree with Jose that the halo above the mountain range is distracting. Removing it would enhance the picture. I like the road and would keep it as it draws my eye around the picture and yet does not lead it out of the picture. I really love the sky. Nice job. &nbsp Posted: 10/26/2019 20:00:10
---