Bev Caine
---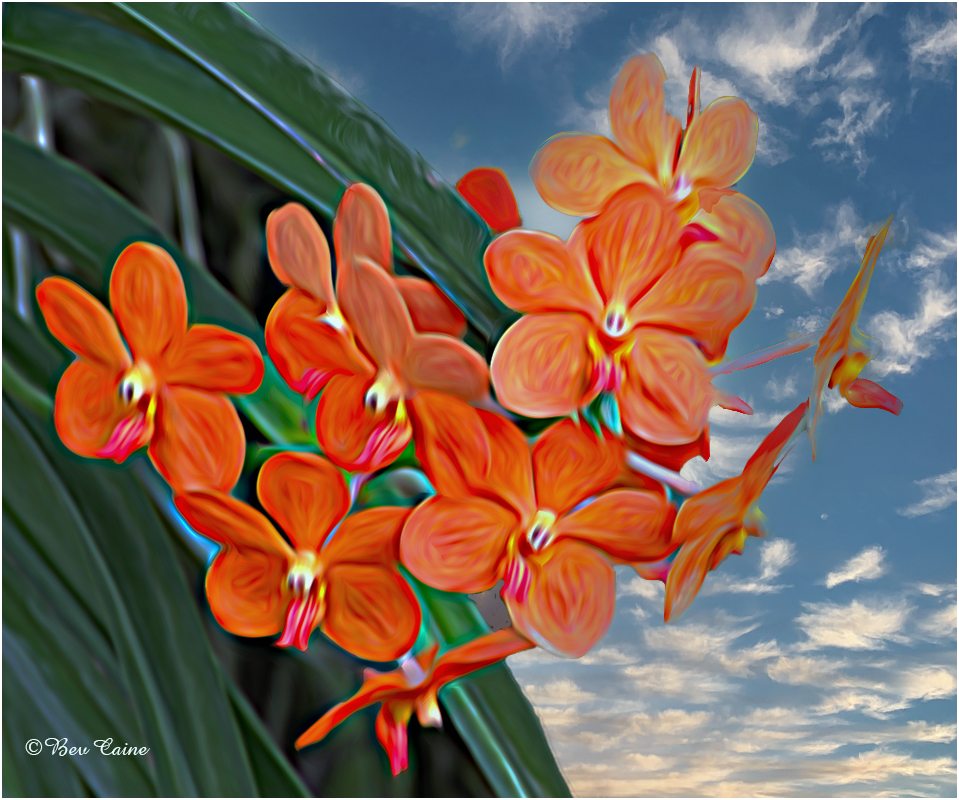 March 2023 - ANAHEIM SUNSET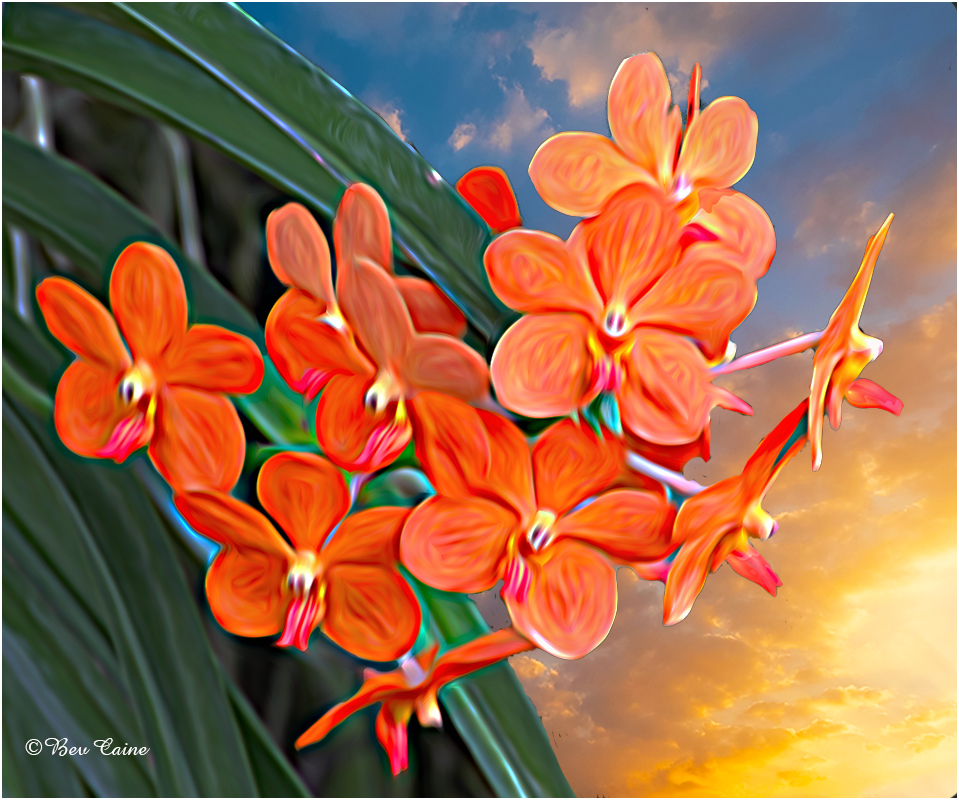 Original
About the Image(s)
The original background on the right was a dark grayish color so I decided to try replacing it with a sky. I used what you see here as the original and then the more I thought about it, the less I liked the very bright lower right corner which I decided took away from the flower, so I replaced the sky with what you see as the final. Other manipulations included work on the flower itself, image/adjust/vibrance/etc. and ended with adding the stroke.
---
This round's discussion is now closed!
10 comments posted
---
---
---
Tom Buckard

(Groups 21 & 48 & 71)
Bev this is just beautiful!!! Looks like a painting!!! Wouldn't change a thing. High quality Image. &nbsp Posted: 03/03/2023 16:22:20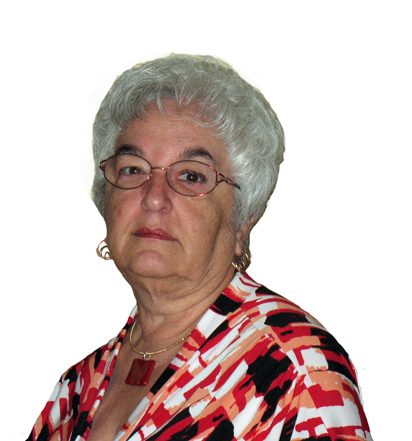 Bev Caine
thanks
&nbsp Posted: 03/03/2023 22:14:08
---
---
---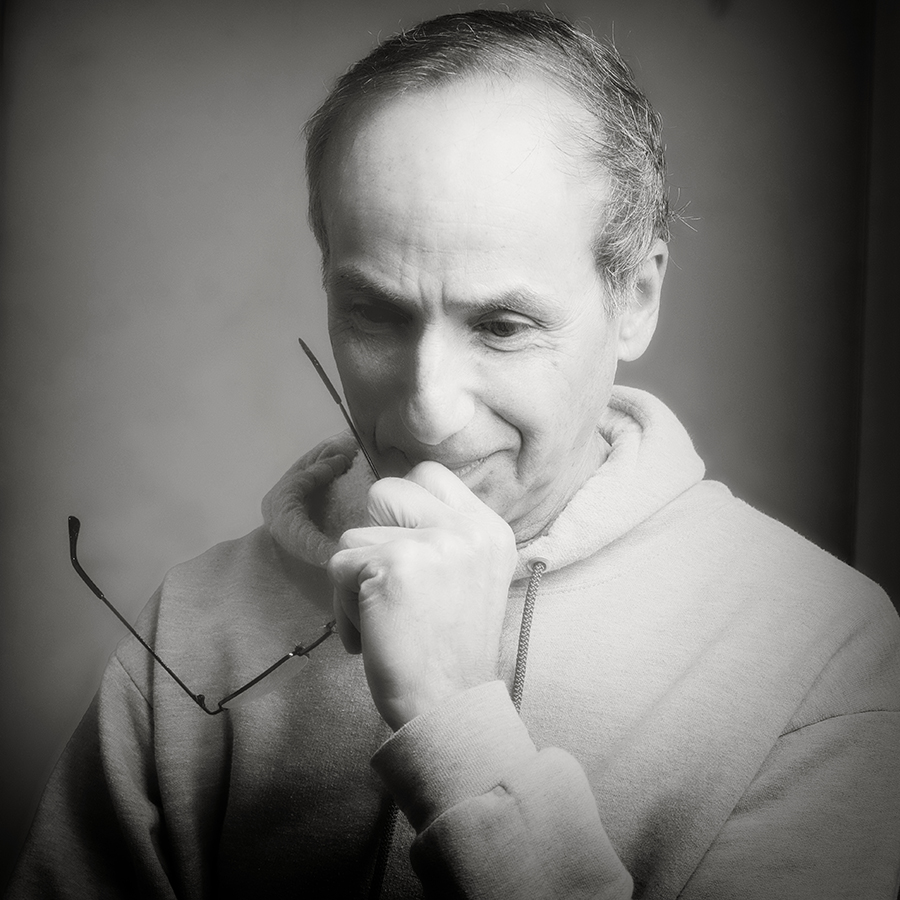 Lance Lewin

(Groups 83 & 87)
Bev, this is a really cool illustrative design!
I feel I am immersed into a land of fantasy!
However, I felt a bit more focus (or clarity) would benefit this Fantasy, so I altered the the focus/sharpness via NIK Sharpener Pro-3. (Copy and paste both onto your desktop for a truer comparison). Hope you like it ... then, time to make some Spring greeting cards with this image! &nbsp
Posted: 03/10/2023 12:38:46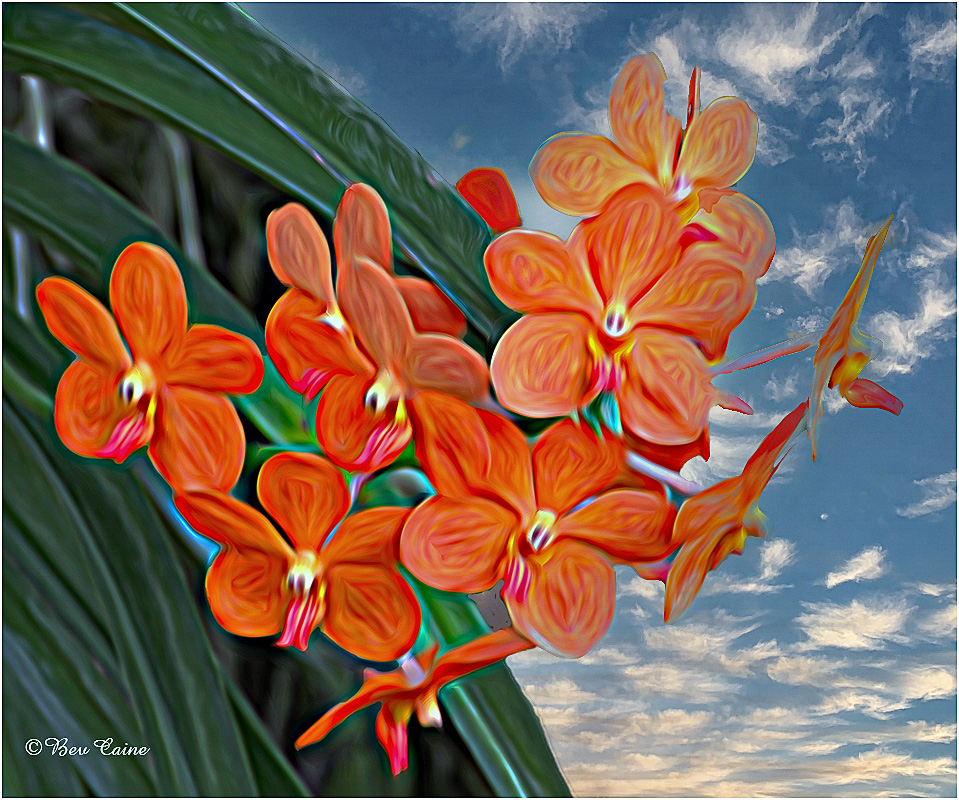 ---
---
---
Pinaki Sarkar
Nice Image. I do like the original though it seems toe the orange color adds to the rythm of the photo. Good work. &nbsp Posted: 03/16/2023 21:06:00
---
---
---
Fred Giese
Hi Bev, I enjoy you image, does look like a painting. If it were mine I think I would sharpen it just a little and then call it done. &nbsp Posted: 03/17/2023 07:59:51
---
---
---
Tom Pickering
I like this and think it only needs a minor adjustment: apply the painterly effect to the sky, especially in the lower right-hand corner, as it's too sharp in comparison to the flower. &nbsp Posted: 03/19/2023 15:32:18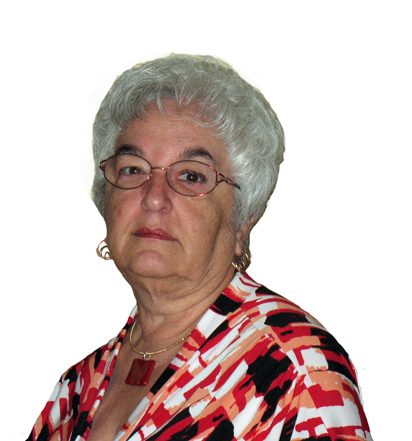 Bev Caine
never done that so I'd be happy to try if you can tell me how &nbsp Posted: 03/19/2023 15:33:50
Tom Pickering
Tom PickeringI would apply to the sky the same edits as you did to the flowers before you add it to the flowers picture. &nbsp Posted: 03/20/2023 14:32:05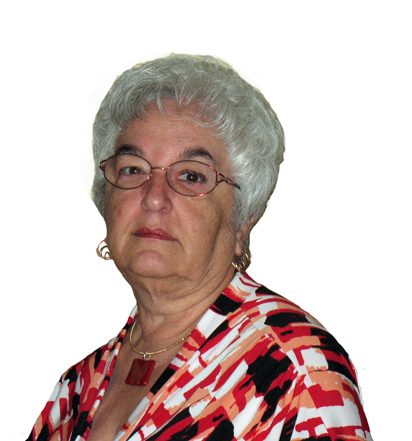 Bev Caine
thanks &nbsp Posted: 03/20/2023 16:12:13
---
---
---
Chuck Carstensen

(Groups 50 & 92)
A wonderful picture that can be used in many places. Including a wall print. Agree with Tom, blur the sky some.
&nbsp Posted: 03/24/2023 11:25:19
---
---
---