Laura Lee Bartholomew
---
February 2021 - Passsing Time at the Orsay
About the Image(s)
This image was taken on my second trip to Europe. I was over 60 when I made my first trip. Time being limited, we decided to visit the Orsay instead of the Louvre because we loved the impressionists. Anyone who has been to the Orsay will recognize this iconic window. I took multiple images of this window several times during our visit. I was hoping to get a good composition with people constantly moving into and out of the frame. I did manage to accomplish that goal.
This image was taken handheld with a Sony Cybershot IV. The camera has a built in lens that is 24-70 mm f1.8-2.8. Exposure was 1/25 sec. at f 9.0. ISO was 100. Focal length 8.8mm.
Post processing included tonal balancing, exposure modifications, and saturation done both in LR and PS.
This image did place in a local photo competition. However, I do think it can be improved and would appreciate suggestions.

---
7 comments posted
---
---
---
Jim Horn
Laura, There is a great story here. The impression your photo gives me is a dark, pending gloom, running out of time moment.
Clicking on "auto" in Camera Raw Filter brings out the floor texture in a circle of light, golden hour sunlight returning to the town with a thunderstorm passing into the distance.
Any author would love to have this as a book cover.
Let me know what impressions this gives to you. Jim &nbsp
Posted: 02/05/2021 09:32:02
---
---
---
Thorro Jones
Laura I think this is a wonderful silhouette photo. Your post processing work is spot on. I like how the shadows on the floor lead your eyes into the photo and to the three women looking out the window. It makes you want to look out the window too. I do like Jim's edits to bring out the details in the floor a little more. You may also want to try this as a B&W photo to enhance the silhouette feel to the scene. &nbsp
Posted: 02/08/2021 09:27:30
Laura Lee Bartholomew
I actually do have a black and white version that I have submitted into a local competition. &nbsp Posted: 02/08/2021 09:41:11
---
---
---
John Tabaczynski
Laura, Nice capture!! I like the color version better. To me the BW is too heavy. I do like the effect of the additional light that Jim has introduced on the floor, it provides more balance to the image and gives it more life. However, I would prevent the brightening effect from changing the central portion of the clock opening by masking that area. I like the contrast and richer coloration of the town, fields and clouds. Tab &nbsp Posted: 02/11/2021 10:27:35
---
---
---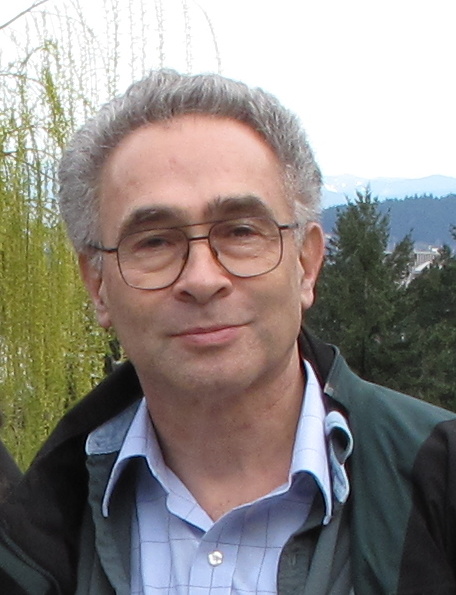 Stephen Levitas

(Group 32)
I love it when members of these digital dialogues take the rest of us around the world. Aside from making impactful photographs that stand on their own as compositions, this travel aspect appeals to me. I've been to the Musée D'Orsay also, but missed my chance to get to this spot--I had no idea one could get up there. But I got there with your image. Well done, and thanks. &nbsp Posted: 02/12/2021 22:46:50
---
---
---
Sam Fernando
Laura, Nice photo. Well captured. It tells the meaning even without looking at the title. I like your color version better than the black and white version. For me, having a black strip near the top is bit distracting. I think it is good if the image is cropped up to that line. &nbsp Posted: 02/14/2021 19:27:59
---
---
---
Albert Zabin
Hi Laura,
I really find this a very dramatic , but ambiguous photograph. It's one I would keep looking at. I think it mght be stronger if you cropped the top at the cross beam. I rather like your treatment of the floor; it doesn't distract by too much detail, form thesubject of your picture &nbsp Posted: 02/23/2021 11:10:18
---
---
---
Please log in to post a comment