Sam Fernando, QPSA
---
November 2020 - Red Beauties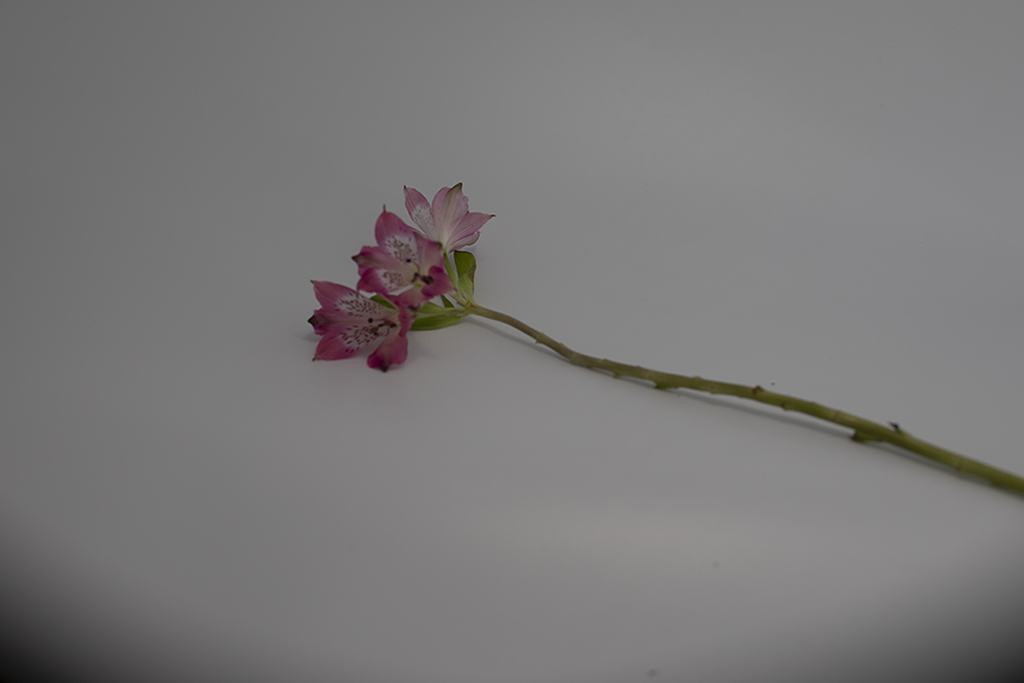 Original
About the Image(s)
This photo was taken recently at home using my light box.
Camera: 5D Mark 4
Focal length: 50 mm
Exposure: 1/160 Sec, f/4, ISO 100
Mode: Manual
Metering: Spot metering
I made editing in Photoshop. Editing consisted of using glowing edges to get outer lines of flowers and painting with water color.

---
This round's discussion is now closed!
4 comments posted
---
---
---
Jim Horn
Sam, I like how you handled this high-key presentation of the red beauties. The outline on the petals help significantly with separation. The hint of shadow shows it is placed intentionally. I like the three flowers "facing" different directions.
The focus is soft. I will assume that you intended it to be presented that way. It gets my attention that way, trying to imagine the details. If you wanted sharp focus on all of yourd beauties, you would need to use focus stacking of at least 3 separate images. If you want to know about focus stacking, just reply here and I'll email you directly. Jim &nbsp Posted: 11/02/2020 13:46:28
---
---
---
Thorro Jones
Sam what a beautiful photo. I love the placement of the flowers and the simple white background of the photo. The additional shadows that you created on the white background help to draw my eyes to the flowers. The watercolors on the flowers makes them look more delicate and interesting. Great job. &nbsp Posted: 11/03/2020 12:39:43
---
---
---
John Tabaczynski
Sam, Very nice image w good composition. The outlining here is necessary given the high key, high contrast presentation.

Tab &nbsp Posted: 11/25/2020 19:47:25
---
---
---
Laura Lee Bartholomew
Lovely image. To my eye, the white background could be cropped a bit as long as care was taken to maintain visual balance. &nbsp Posted: 11/28/2020 12:51:12
---
---
---