Thorro Jones
---
October 2020 - A Beach Day
Original
About the Image(s)
Image data: Nikon D5300 with NIKKOR 18-140 lens at 90mm; 1/320 sec at f10, ISO 400, no filters, no tripod.
This image was taken July 23, 2020 at a South Padre Island, Texas beach. The picture was taken from the balcony of my rental condo a few days before Hurricane Hanna came ashore 30 miles north of the island. I used Lightroom "Auto" to adjust the Tone along with changing the Sharpening amount to 50% and the masking to 50%. I then made large changes to the Tone Curve adjustment to make the color changes in the photo. I was trying to create a photo that captured the fun and spirit of spending a summer day at the beach by focusing the attention on the people and sail boats and less on the sandy beach and waves. Any suggestions to improve this picture are appreciated.

---
6 comments posted
---
---
---
Jim Horn
Thorro, I like how the photo came out in such creative colorization. Reading what you wrote, I think you wanted attention on the people and boats. To use the "natural colors" I would use Photoshop gradient tool, neutral density, to darken from the top right corner to the bow of the yellow sail boat. Then use the dodge tool (wide brush stroke) to brighten the shadow from bottom left across the beach, people and boats. I would use the burn tool to darken the blown whites in the wave. Increase vibrance and saturation.
It doesn't have wild colors, but brings bright colors where you want them.
Let me know if I messed up your rendition or improved it.
Jim &nbsp
Posted: 10/02/2020 08:19:18
---
---
---
Thorro Jones
Jim while not as fun looking as my rendition the changes you made do bring a greater focus on the people and boats in the photo. Thanks for the tips. &nbsp Posted: 10/02/2020 14:28:57
---
---
---
Laura Lee Bartholomew
Thorro, your version is certainly fun. If fun was your goal, you succeeded. However, to my eye, the image feels overprocessed to the point that it almost looks like a cartoon.

You said you wanted more attention on the people and the boats rather than the beach and the waves. Processed as is, the beach and the waves take dominance over the people and the boats. &nbsp Posted: 10/10/2020 18:15:58
---
---
---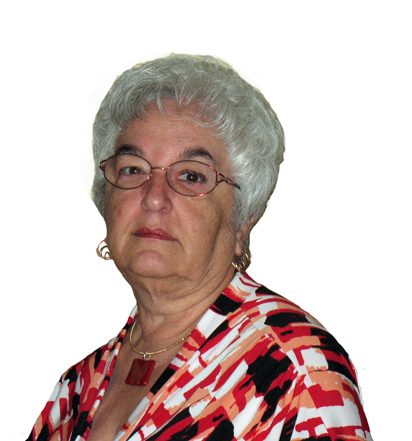 Beverly Caine

(Groups 48 & 80)
Visiting from 48 & 80
I really like the effect you chose but I, too, feel it's a bit overdone. I duplicated the layer, reduced the opacity on sections of the top layer and then went back to the bottom layer and brightened the affected layers and came up with the attached final. I think it still has the beauty of the original but not quite as overdone. Overall a very nice image. &nbsp
Posted: 10/18/2020 07:31:08
---
---
---
John Tabaczynski
Thorro, I like where you are going with this. However, I think it needs more space on left to move image edge away from boat bow, on the bottom to include the cluster of beach paraphernalia just below the boat, on the right to include the full party that have been amputated in mid group. No amputations for this image. I like the color scheme, especially lightening the sand and putting gold/orange into the waves. To me the major theme of the image is the boats, the beach folk are a supporting cast. I think I would play with the sail color on the left boat. Maybe the two dark blue patches in the sail should be white to give it some contrast/life. Can't tell until you try. This is an image that fits nicely into the PSA "creative" genre. In that division of PSA realism is to be shunned.

Tab &nbsp Posted: 10/20/2020 14:39:11
Thorro Jones
John thanks for the suggestions. I will have to see of I have a photo of this scene without amputations to start from. &nbsp Posted: 10/20/2020 15:06:39
---
---
---
Please log in to post a comment