Laura Lee Bartholomew
---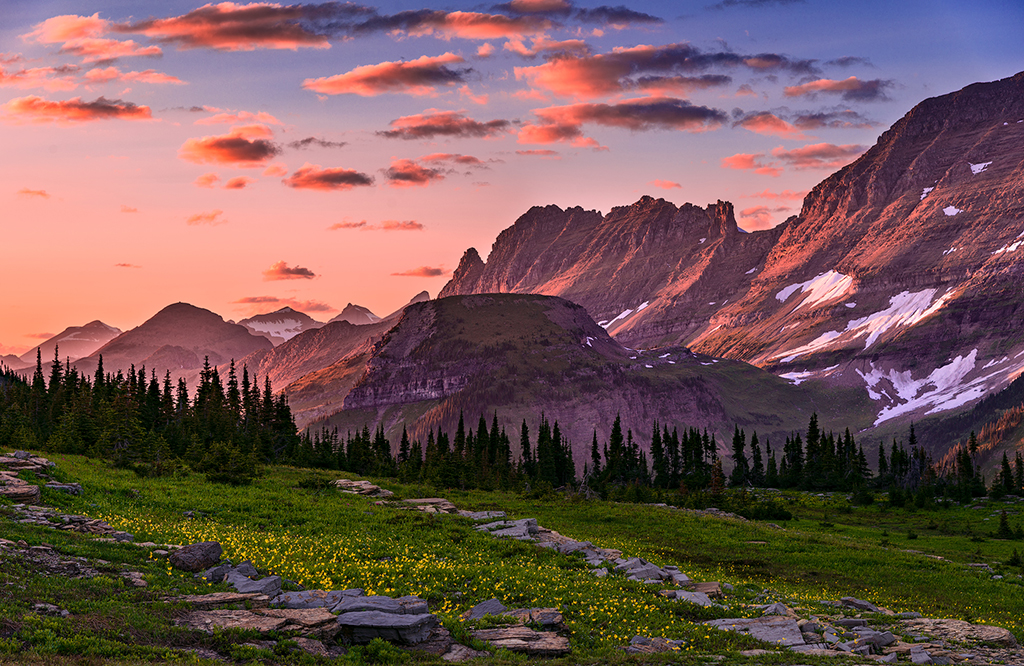 June 2020 - Logan Pass
Original
About the Image(s)
This image was taken in 2014 while on a 5 week/5 national park photo trip. I had just bought a Nikon D 800 and was using it for the first time on this trip. This image was captured not to far from the Logan Pass visitor center at Glacier National Park. My goal for this image was just to get a nice composition with nice light.
As I already mentioned, I was using a Nikon D 800 on a tripod. Exposure was 1/45 sec. at f/8. ISO set at 100.The focal length was 70 mm. The lens used was a Nikor 24-120 mm f/4.
As you can see from the original, I make a lot of adjustments to my images but still try to make them look natural rather than artificial. I do some initial tonal balancing in LR. After that, I go to PS. I almost always apply the NIK tonal contrast and detail extractor filters. On this image I think I also used the skylight filter to warm it up and add color. I never use the NIK default settings but slide them down to less than 10%.
I need to say that this image won an award in the Southern California Council of Camera Clubs monthly competition processed as you see. However, I think I can make it better. I'm thinking that I should highlight the diagonal stone path leading into the image. I'm also wondering about color. did I push the color way too much?

---
This round's discussion is now closed!
9 comments posted
Jim Horn
Laura, I like your idea of highlighting the diagonal stone path, so I tried that using the dodge tool on it. I think this brings out the yellow wildflowers too. I used the dodge tool on the very top layers on the very top of the rock-face on the far right just to get more attention on the texture of the right side. Jim &nbsp
Posted: 06/02/2020 15:33:14
Laura Lee Bartholomew
Jim,
Unfortunately since I cannot compare images side to side, I really can't see any changes you made. Thank you so much for acting on my own suggestion for improvement. &nbsp Posted: 06/11/2020 19:52:41
---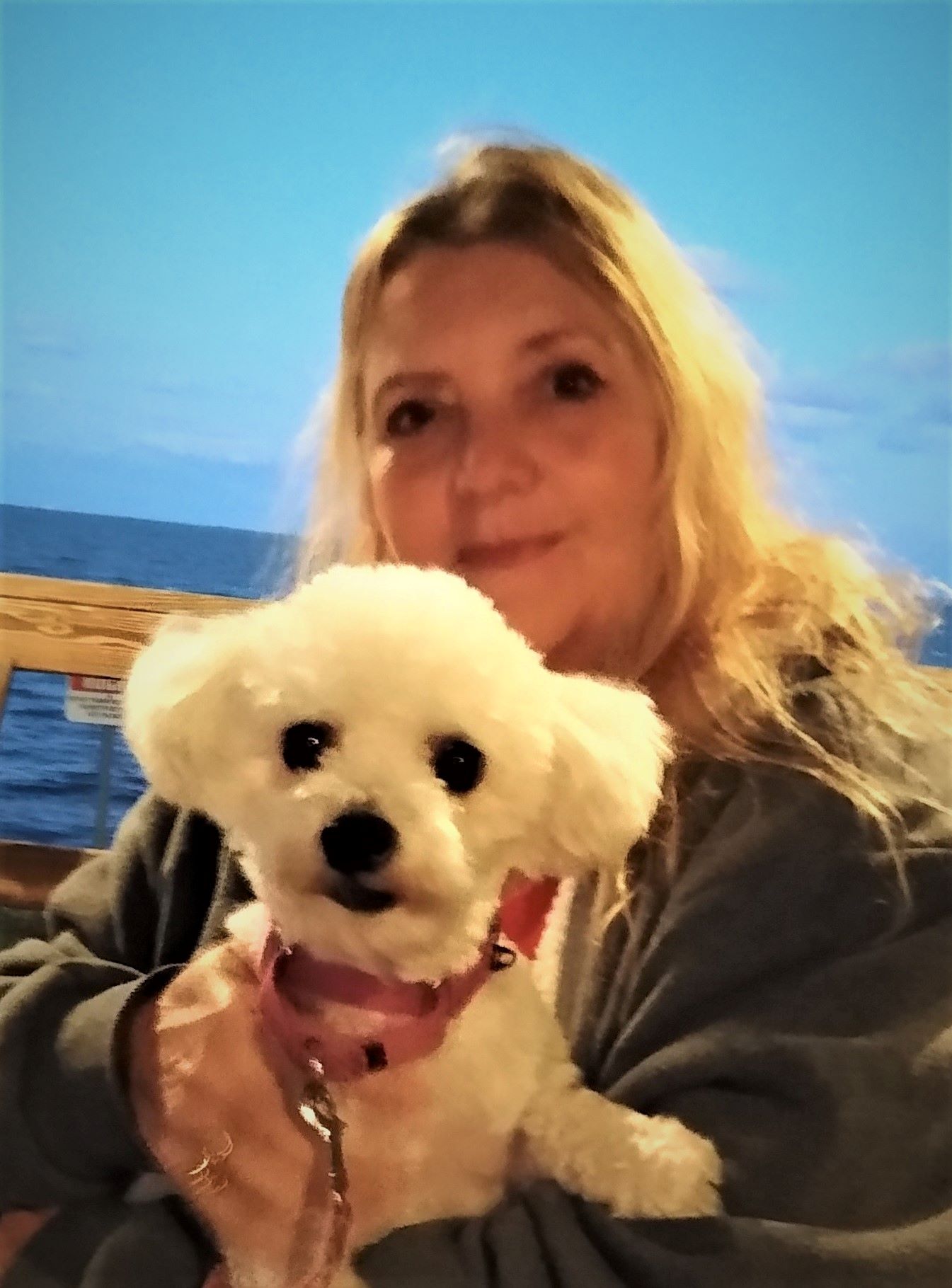 Donna Paul
Very petty! I think you did a good job on editing. Nice composition and leading lines. &nbsp Posted: 06/03/2020 18:27:05
---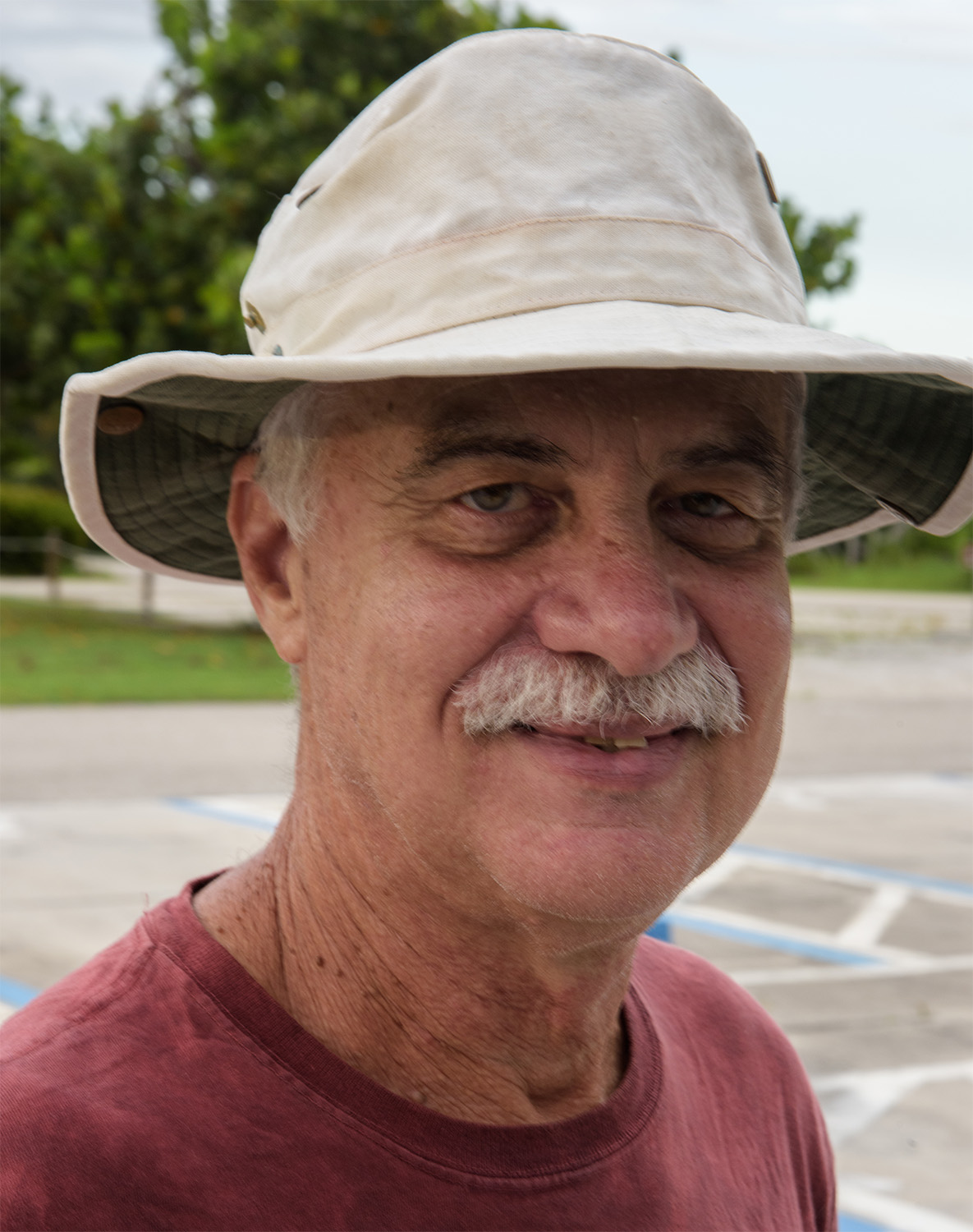 Larry Treadwell

(Groups 36 & 67)
This is perfect. Well, all most. What you need is the 19th century covered wagon and mule team coming through the valley. This is like a walk back in time. Your edits make this work. I love it &nbsp Posted: 06/04/2020 10:57:06
---
Sam Fernando
Laura

Very beautiful scenery. It doesn't look artificial to me.

I think it is a good idea to highlight the footpath. I can see some whitish color stones on the footpath (which attracts the eye) up to some extent up to the last two groups of stones. My eye goes along the footpath up to this point and stops. It may be a good idea to make some stones on these two groups bit whiter to make a good leading line. &nbsp Posted: 06/07/2020 05:22:15
Laura Lee Bartholomew
Thank you for your very specific comments for improvement. &nbsp Posted: 06/11/2020 19:53:40
---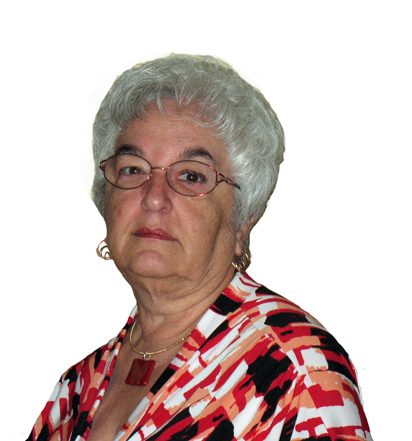 Beverly Caine

(Groups 48 & 80)
Visiting from 48 & 80
You've made a very creative image out of a nice picture. &nbsp Posted: 06/12/2020 16:10:16
---
John Tabaczynski
Laura,
I think you did a fantastic piece of work bringing amazing hues into the clouds and mountains. Glacier and Logan Pass are among our favorite places. I like your idea of bringing life into the stone work. I actually would like to liven up the entire foreground. So I opened your image in PS as a smart object and enhanced the luminosity and some saturation of the green, aqua and yellow hues in the HSL panel. I then did a color select on the rocks and applied a curves to brighten them and enhance their contrast. Let me know if I went too far overboard for your taste. I tend to favor lighter foregrounds going into the grand landscape. It is possible that one could also do some detail enhancement in the mid-ground row of trees, but I did not explore that. I'll bet that with the D800 there is detail in there that can be made to contribute. As they are, it is a bit too dense for me. &nbsp
Posted: 06/16/2020 19:30:00
---
Laura Lee Bartholomew
Thank you for your suggestions. No, you didn't go overboard for my taste. I especially like the brighter foreground. &nbsp Posted: 06/17/2020 07:54:47
---