John Tabaczynski
---
May 2020 - A Tree Grows in Bryce
Original
About the Image(s)
A TREE GROWS IN BRYCE

Image taken during a vacation to the SW that Glenda & I took in March 2018, visiting Bryce, Zion, & Death Valley. This scene confronted us on a hike out of the canyon as we approached the rim. I like to exploit contrast in many of my images, and for me that means beyond light vs dark. In this image I see life making a stand against the harsh climate of the high desert. There is a good color palate offered by the blue sky, the orange rock, and the green foliage. The hard vertical rock structure contrasts with the soft vertical of the tree, and enhances the feeling I wanted to convey. I think the tree standing on its flat tilted triangular platform separates well from the chaotic rocky mid ground. I also wanted to bring out the rough textures in the rocky mid ground to convey that the desert is not an hospitable environment. I did enter this as a PI in the Ocean State International Salon a few months back but it did not gain an acceptance. I like it anyway so I have a 16 x 20 print of it hanging in our dining room.

Image data - D 800, 1/1000, f 8, ISO 250, FL 30mm, hand held

Starting with a rather flat image ---- the histogram sitting mid-range, but with no clipping I applied global adjustments in ACR; Exp +0.4, Sh +22, Wh +35, Clar +52, Vib + 31, Sat +16 that made the image more interesting, but it still needed more texture in the stone, more detail in the sky, more life in the foliage, and more detail in the tree trunk. As I present more landscapes to the group over time you will see that the sky and cloud texture is extremely important to me.

The local adjustments were accomplished with layer masks and Curves. One mask for the sky let me bring out detail in the clouds and brighten the sky, a second let me increase contrast hence detail and grittiness in the stone. These masks were created using Color Range Select. A third Curves layer using a Luminosity mask picked the dark tones and let me add brightness, contrast, and detail that enhanced the trunk and foliage.

In PS I straightened the stone pillar some, and cropped to give the image better mass balance. The rock wall on the left was too heavy in tone and volume for the rest of the image.









---
This round's discussion is now closed!
9 comments posted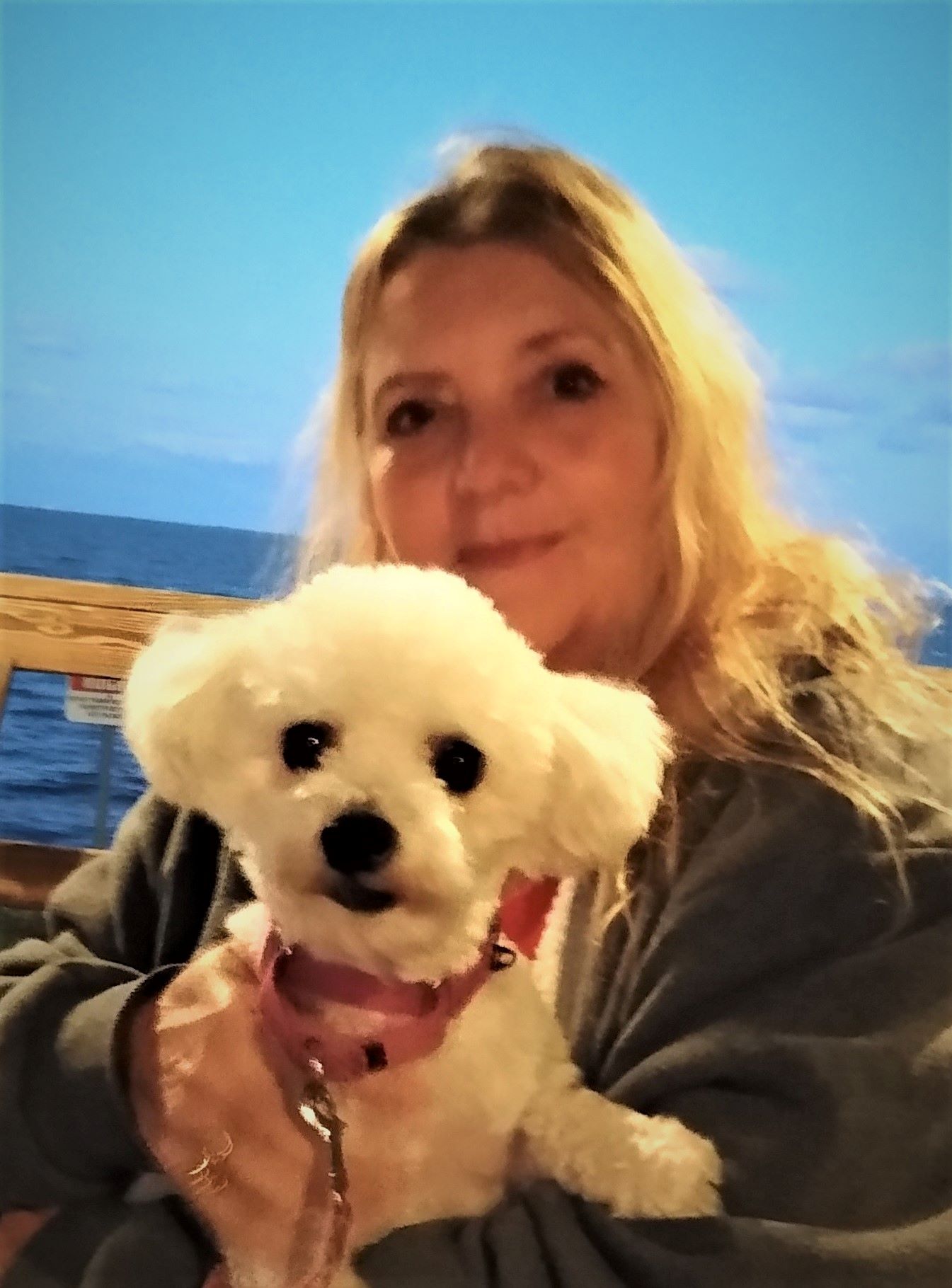 Donna Paul
There is a lot of feeling in this photo you pull it off. Well done! &nbsp Posted: 05/04/2020 14:55:01
---
Jim Horn
Tab, I loved being in Bryce Canyon, but sadly I only had two days. What I remembered distinctly were all of the hoodoos are vertical, plumb and distinctive. Your use of the 30mm lens has a distortion which I adjusted in Photoshop. Let me know if this makes it like what you saw or if I distorted it, not to your liking. Jim &nbsp
Posted: 05/05/2020 12:00:18
---
John Tabaczynski
Jim,

I like what you are trying to accomplish. However, I would like to keep the trunk in frame for the upper RH tree. I believe that PS has a transform that would let me hold the RH edge solid while tilting the LH edge. I have not learned that yet. Maybe I will have time in the next few weeks to learn about it and try that. If so, you will see it here!!!

Tab &nbsp Posted: 05/05/2020 19:32:15
---
Jim Horn
Tab, OK. Got it. Working with your original, here's how I do the PS transform tool.
Layer>duplicate layer.
Edit>transform>distort
you'll see a white border with boxes on corners and sides.
Drag the top left corner left to stretch the hoodoo straight. To correct the right hoodoo and keep the tree, drag the right corner right a little, and drag the bottom right corner left to straighten the right hoodoo. Yes, the lower right corner is messed up. Layer>flatten. Then use the clone tool to drag original material from the trunk and sand to cover the cut corner. Let me know what you think. Jim &nbsp
Posted: 05/06/2020 10:18:59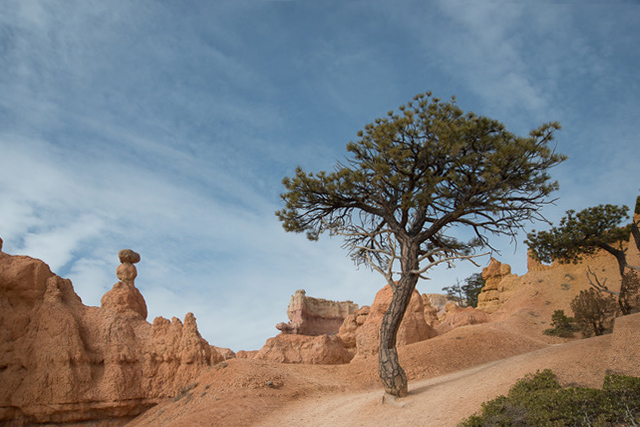 ---
Jim Horn
John Tabaczynski
Jim, I played around a bit more and found what I wanted. I primarily use PS 6, but recently broke down and signed up for the Adobe subscr. Am now learning PS2020. PS6 had some warp options but were not flexible enough. In the PS20 there is a warp option that lets one split the image and warp only part of it. In the posted example I set the boundary just to the left of the tree branches and the warped the LH side to straighten the pillar. However, there are things I still need to learn about this. Seems that in some early attempts the layer masks did not warp in sync with the bkgd. Also when I selected all layers the warp did not want to activate. I'm not sure exactly how I got things to work to give the image that is attached but I will play some more and figure it out. &nbsp
Posted: 05/25/2020 12:51:12
Jim Horn
Tab, I am impressed with your results. Learning by trial and error gets easier when you take notes. Thank you for this joining DD#24 and for keeping the conversation going. Jim &nbsp Posted: 05/25/2020 13:08:05
---
Rajdeep Biswas
John,

I like the presentation. Simple and crisp. Presence of life in harsh conditions. I would like to see if you convert this image in monochrome. &nbsp Posted: 05/07/2020 06:41:21
---
Sam Fernando
John

I like your editing. You have improved the colors. It is good that the tree is bit towards the right side and at the center. &nbsp Posted: 05/07/2020 07:37:06
---