Laura Lee Bartholomew
---
December 2019 - Peacock Pride
About the Image(s)
This image was taken at the Moonlight Forest Lantern Festival held at the LA County Arboretum in Arcadia, CA. Since I have previously photographed mostly landscapes, I was a bit uncertain what camera settings to use for an event like this at night. It certainly is a good thing that RAW images cover a multitude of exposure sins.
The image was taken handheld with a Nikon Z7 using a Nikkor 24-70 f/4 lens. Focal length was 24 mm. Exposure was 1/60 sec. at f/8. ISO was 1600.
Post processing included tonal and color adjustments in Light Room. In Photoshop, I cloned out background lights as well as visible wires and cables. I also used the NIK tonal contrast and detail extractor filters.

---
This round's discussion is now closed!
8 comments posted
Jim Horn
Laura, you got it right. The exposure is ideal and I like the faint lighting of the foreground so it doesn't seem to float in space. I'm sure that the photo is properly cropped and framed well - because that's how you sent it. However, on this black page on Group #24, the sides and top are not distinguishable.
I suggest that for this webpage and for PSA and club PID (projected image digital) exhibits or competitions that have black screens you add a white border of 2 or 3 pixels to frame it. This way the cropping you did on the right side makes sense. (on this webpage it looks cut off).
I hope this idea helps - especially for competitions and exhibitions. I did this here - but you have to click on it to enlarge it onto the black background to get the effect. Dr. Jim &nbsp
Posted: 12/05/2019 16:03:20
---
Sam Fernando
Nice photo with beautiful colors. The dark background also enhances its beauty. Good composition.

It may be a good idea to make a contrast between the body and the tail, so that the eye would go straight to the head. &nbsp Posted: 12/06/2019 06:23:08
---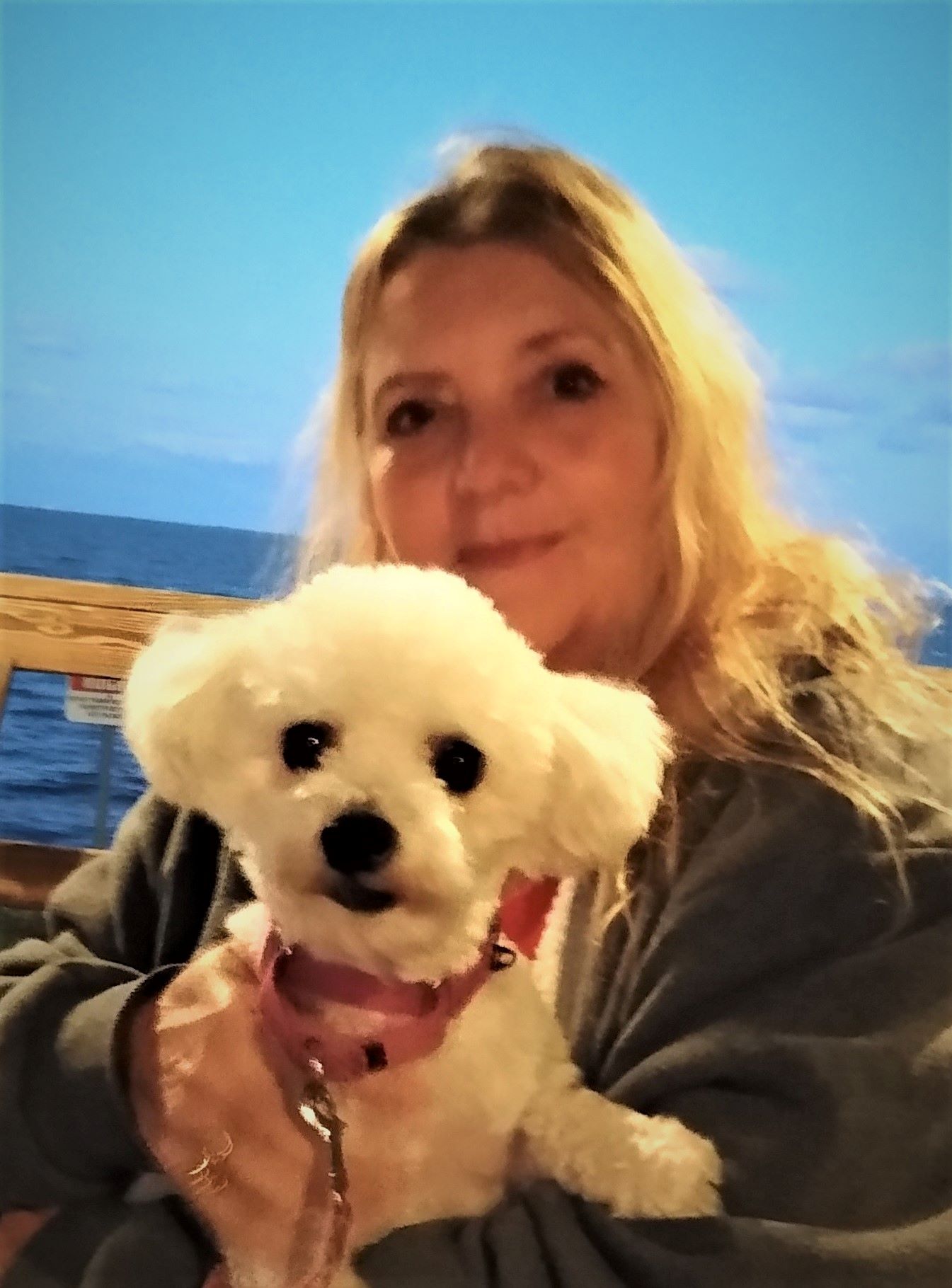 Donna Paul
Very pretty! I really like the angel you shot it. Nice job! I also like how I learn form this group. Adding the white border makes it show better. &nbsp Posted: 12/10/2019 14:58:23
---
Jim Horn
Laura, you are evolving and getting better each month. I admire how you wait for the ideal moment to snap the shutter, only to be amazed with what you do in post-processing. Your landscapes in previous years are salon level and you are taking those skills to new venues. I look forward to seeing your improvements and challenges in 2020. Dr. Jim &nbsp Posted: 12/11/2019 09:08:08
---
Laura Lee Bartholomew
Thank you for the suggestions for improvement. I added a white border as suggested. I also lightened the body and head so that they stood out more from the background. After following your suggestions, I did enter the image in the S4C (Southern California Council of Camera Clubs) November competition n the PID Color division. Once results are posted, I will let you know how the image did. &nbsp Posted: 12/11/2019 18:57:48
Jim Horn
Laura, the S4C is a highly respected council of camera clubs. I hope you do well. S4C accepted my cactus flower entry which I posted as DD#24 October 2019.
Dr. Jim &nbsp Posted: 12/14/2019 10:30:54
---
Mark Southard

(Groups 8 & 18)
Wonderful and striking image. Great composition. &nbsp Posted: 12/16/2019 17:54:46
---
Sue Gordon
You have done such a good job handling the exposure to avoid over or under exposing. Well done! &nbsp Posted: 12/18/2019 05:42:20
---